Posted by Jeff Oda on Jul 01, 2017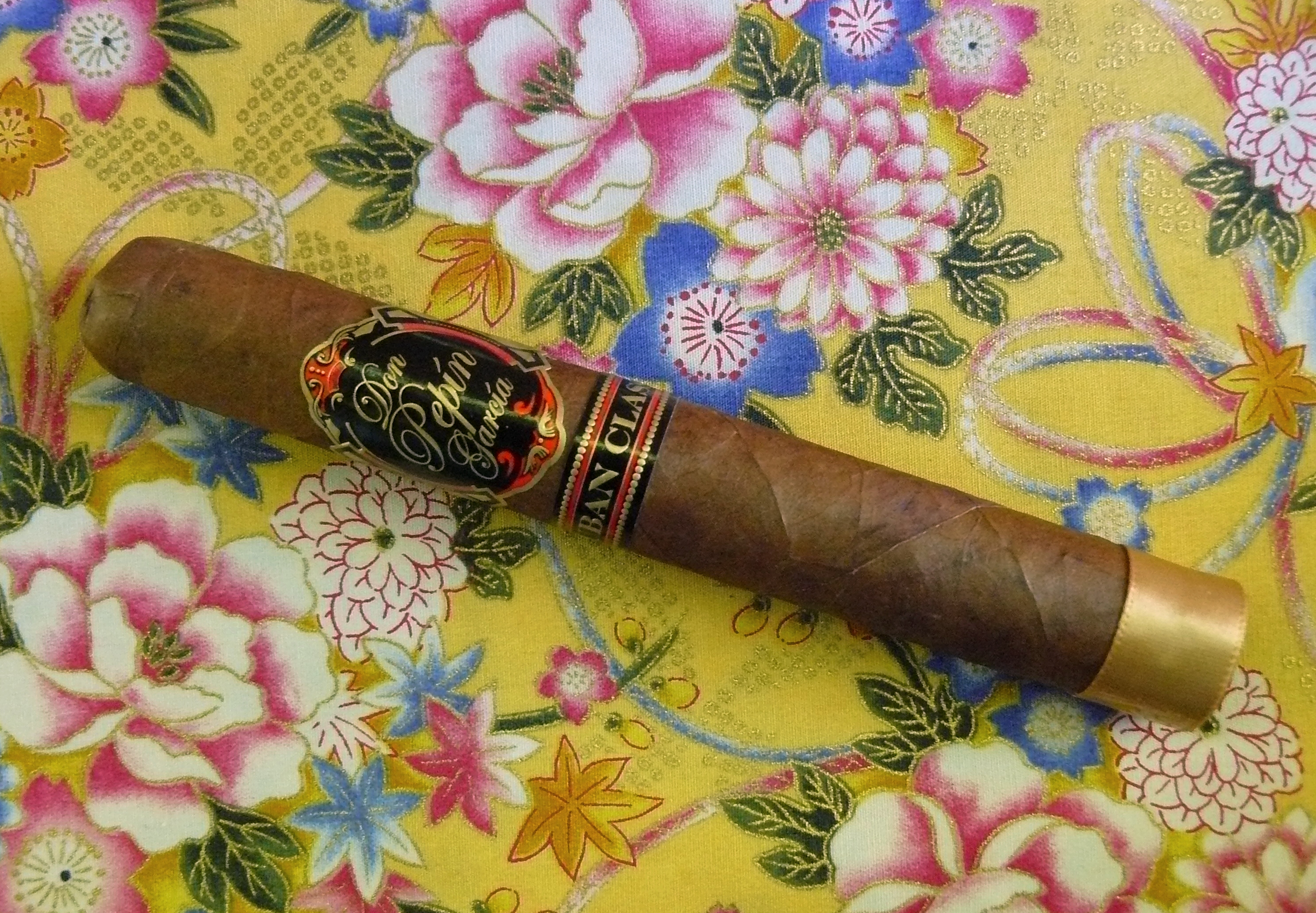 Cigar Review by Jeff Oda
The Don Pepin Garcia Cuban Classic, also known as the "Black Label", was introduced to the public in 2006 and has long been a staple in the humidors of many a cigar smoker. Now made at the My Father factory in Esteli, Nicaragua, the line has gone through a number of vitolas, and is now offered in four sizes, all named after dates significant to the Garcia family: Robusto 1979 - 5 x 50, Toro 1950 – 6 x 52, Belicoso 1970 5½ x 54, and Toro Gordo 2001 – 6 x 60. (The 1950 designation of the Toro I smoked for this review represents the year of José "Pepin" Garcia's birth.) Prices range from $7.70 to $9.30 and come in boxes of 20.
• Wrapper: Nicaragua Habano Rosado
• Binder: Nicaragua
• Filler: Nicaragua
• Size smoked for review: Toro 1950 – 6 x 52
• Price: $8.28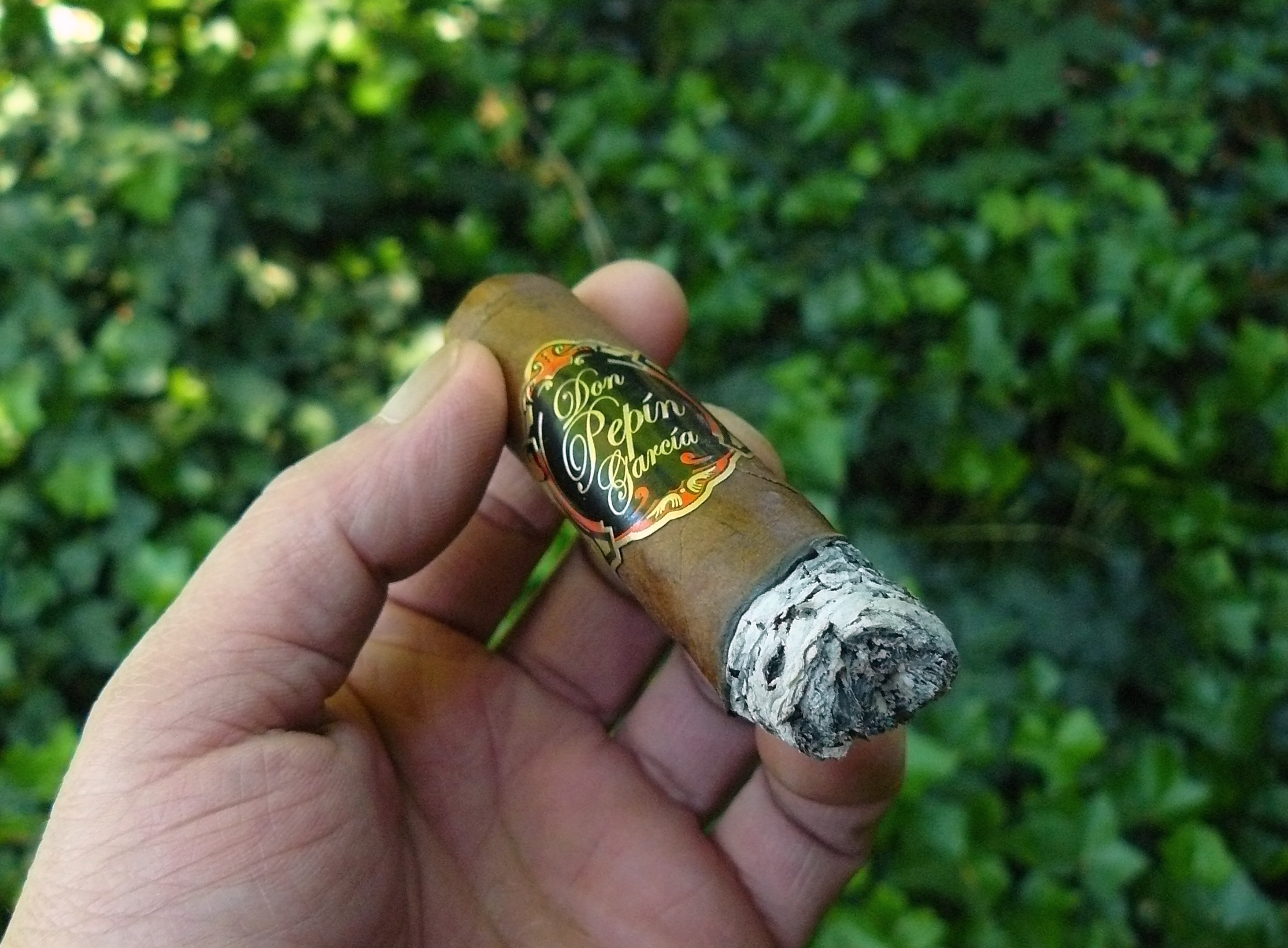 Smoking time: One hour, twenty-five minutes
The Don Pepin Garcia Cuban Classic presents itself in a medium reddish-brown wrapper which shows a few prominent veins. The firmly packed roll leads to the triple cap that atypically is not as well finished as I have come to expect from My Father: the cap has a fairly sizable dent in it, but since I'll be clipping it off, it should have no real impact on the smoke. The other Cuban Classic that I smoked for this review did not have this production glitch, so I will take it as an aberration that somehow slipped through QC. The scent from the wrapper displays light earth and barnyard over natural tobacco, while the foot mostly gives up natural tobacco with a slight mustiness. An easy clip of the cap results in a very open draw that shows hints of cedar, sweet spice, and saltiness on the tongue and a spicy tingle on the lips. As I suspected, the dented cap presents no problem after the clip.
The smoking experience:
The Don Pepin Garcia Cuban Classic starts out with a burst of earth and pepper laden cedar. While pepper is a major component, it is not as intense as it is in many other Pepin cigars. As the pepper calms down a bit on the palate (but not so much on the retrohale), some sweet spice emerges, along with some light coffee. An inch in, the draw has firmed up to where I prefer it, and the sweetness has waned a bit, while leather and fleeting glimpses of musk appear.
The beginning of the middle third of the Cuban Classic had brought in a more earthy and oaky profile, but has now shifted back to the sweeter, cedary flavors with which the cigar began. The pepper has dropped back considerably, allowing the other flavors to strut their stuff and bringing in a smoother experience. Toasty wood and yeasty breadiness show up, as the cigar gradually grows in strength.
The final third of the Don Pepin Garcia Cuban Classic continues with basically the same flavors, with the pepper bite coming back to add to the mix. There isn't much in the way of changes down to the nub, other than a continued climb in strength, where it finishes off with a noticeable, but not overwhelming, nicotine hit.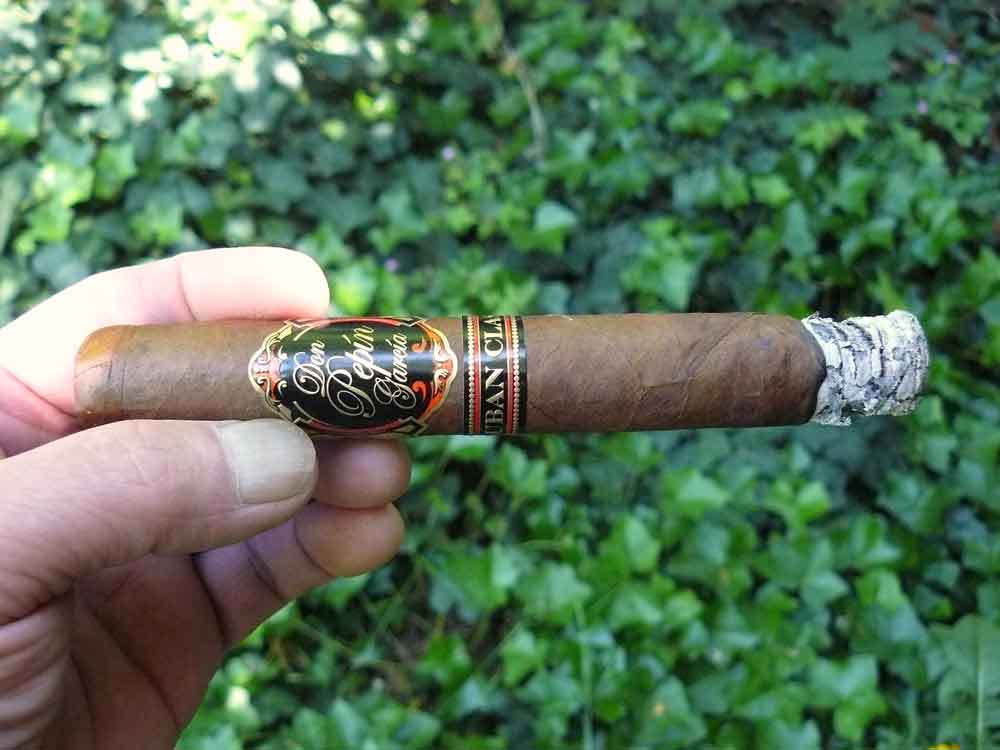 Conclusion:
For some odd reason, I had never had the Don Pepin Garcia Cuban Classic before, even though I have gone through a fair number of Blue Label Originals and some Serie JJ. That will have to change. It is not the most complex Pepin cigar that I have had, but there is certainly enough there to have kept me entertained, and while the burn wavered quite often and required a few corrections, that minor problem was almost certainly due to the breezy conditions outside today, as the first one I had smoked beautifully. I very much enjoyed this medium-full bodied and medium-plus strength cigar, and would certainly pick up more to have on hand.
You can get the Don Pepin Garcia Cuban Classic from Cuenca Cigars here.
Pairing suggestions: I paired the Evil Twin Molotov LIte Imperial IPA with its tropical and stone fruit notes and malty sweetness with the Cuban Classic, and while it was a great match, this cigar would do equally well with just about any other medium to full-bodied malt-forward beer, or a fruity bourbon or rum.
Jeff Oda lives in Seattle, WA and is a frequent, if erratic, guest contributor to the Casas Fumando cigar review blog .