Posted by Ana Cuenca on Aug 04, 2016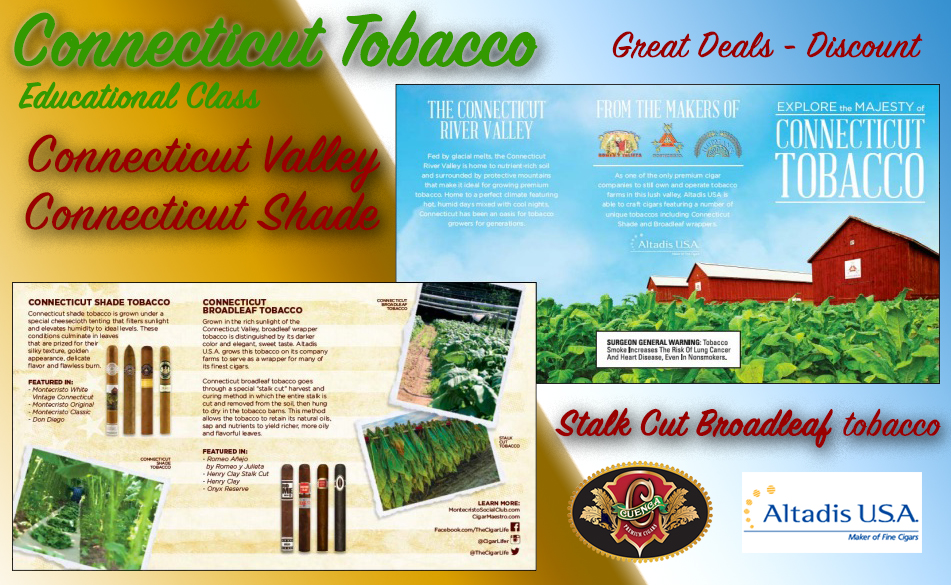 Join us this coming August 26th, 2016 for this magnificent cigar lesson from the makers of famous Montecristo, Romeo and Juliet and H Upmann.
A Tour of Connecticut is an introduction to the Connecticut Leaves. One of the most sought after Tobacco Leave of all times. Learn about Connecticut Shade and Broadleaf wrappers, Stalk Cut process and much more!
Cost-$25.00 per consumer.
Cigars featured: Henry Clay Stalk Cut, RoMeo Anejo, RoMeo Aging Room, and Monte by Montecristo.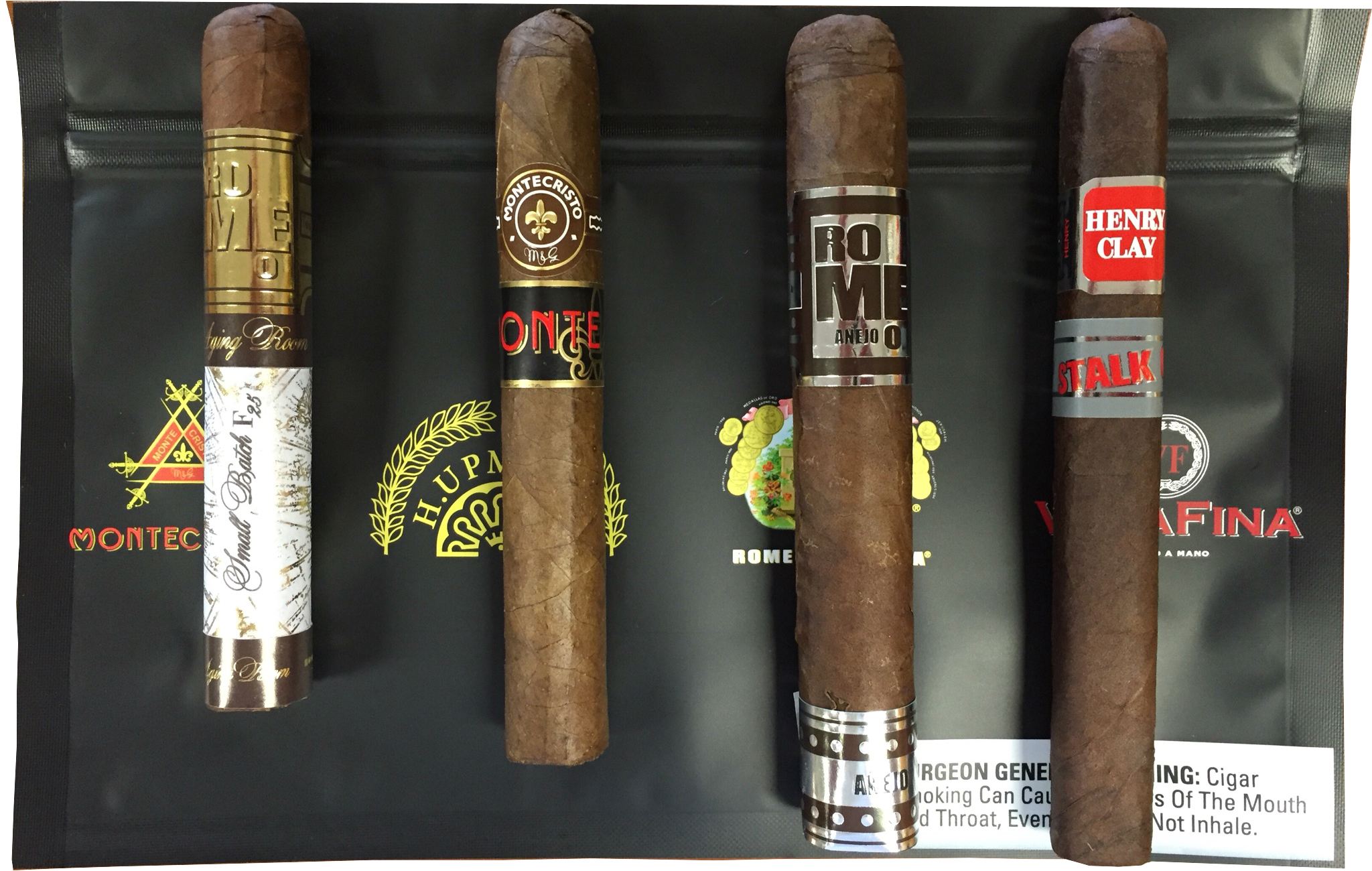 Educational Class-focusing on Stalk Cut and Connecticut brands with a kick of Dominican Puro (Aging Room) and the Double Binder on Monte by Montecristo.
Speaker: Travis W. Pappenheim, National Education Manager-Premium Cigar Division. Altadis U.S.A. Inc. | An Imperial Tobacco Group Company
Cigar Rep: Jill Meyers, Jill Meyers I Territory Manager- South Florida. Premium Cigar USA. Altadis U.S.A. Inc. | An Imperial Tobacco Group Company
The event will hold up to 30 people so, make your reservation soon. You can also pay online before the event.
Educational consumers Event Deals:
Buy a box of any 20 count (20% Discount Store Only) and receive a 3 pack of cigars, a custom cutter, and a custom Romeo Lighter.
Regular consumer event deals-buy 5 get 2 cigars free + 1 raffle ticket,
Buy a box and get a 3 pack of cigars, a cutter, and 3 raffle tickets.
Promo giveaways-ashtrays and caps
Raffle Winner will receive the following Sampler.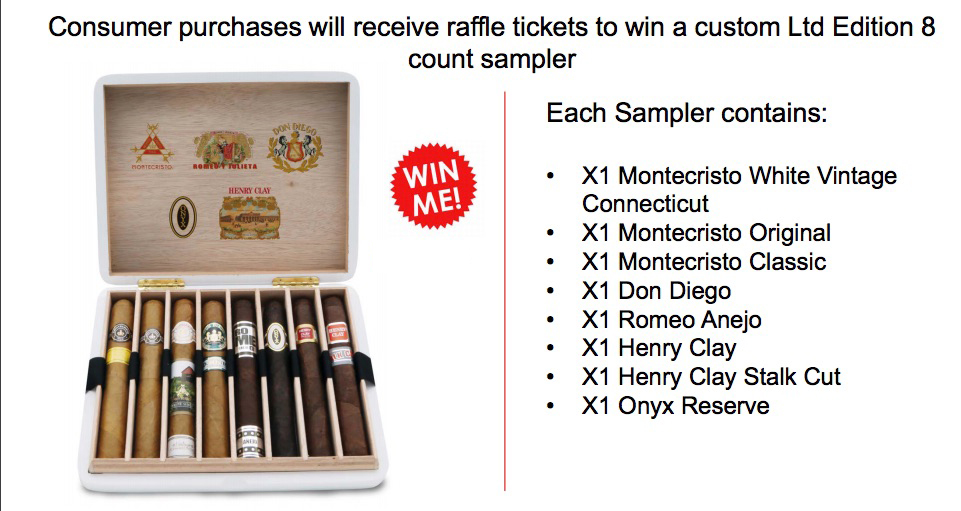 Looking forward to seeing you soon and doing a wonderful event with you and your customers.
Note that a Event Regular consumer won't pay the $25 but will not receive the class nor the 4 Free Cigars. If you want to get a good deal of Information then get a ticket and be part of the fun!