Posted by Ana Cuenca on Mar 05, 2017

Felix Mesa is a name that hasn't been in the market of premium cigars for a long period of time but considering the success of all his latest productions is something I will recommend for you to try. Mesa is a master blender of Cuban origin that is producing affordable and phenomenal cigars in his Nicaraguan factory. His first production El Galan was launched a few years ago and rapidly gained a huge place in our humidor.

Right after, Felix Mesa launched Dona Nieves and more recently, Dona Nieves Sentimiento. The Sentimiento is an extension to the line that honors brand owner's grandmother Doña Nieves. While the original line utilizes an Ecuadorian Habano wrapper, the new extension comes wrapped in a Nicaraguan Jalapa Oscuro. All sizes of the Sentimiento are box-pressed, as opposed to just one of the three sizes in the original blend.

The sizes are: Emocion 6 x 50, Aprecio 6 x 52, and Temura 6 x 54 Torpedo; with MSRPs running from $6.70 - $7.00 per cigar in boxes of 21. Considering today's market value, the price/value is something to consider when choosing a daily smoke that won't break your bank.

The cigar is a pleasant smoke with notes of chocolate, dark berries, toast, leather, earth and wood, underscored by peppery spice. Smoke in the medium strenght with an excellent balance of aromas and flavour. Its price point and the passion this cigar was made of, will bring this smoke closest to your heart. Recently in the Top 25 list of the European Magazine, Cigar Journal.
Wait not longer. Grab a few boxes of this affordable and excellent smokes at Cuenca Cigars online.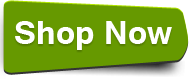 Save this on Delicious