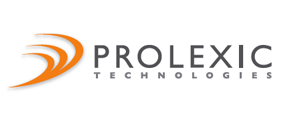 Gus Cunningham, Chief Operating Officer and Neal Quinn, Vice President of Operations have just joined our Corporate Sponsors group. This will be our last nomination for Sponsors. And we want to introduce them to you....Cool!
Business background:
Gus Cunningham joined Prolexic in March of 2006 as Vice President of Sales EMEA having previously spent eight years in the managed hosting business in London, England. He was promoted to Chief Operating Officer in May of 2008. Mr. Cunningham spent 10 years in the petrochemical and pharmaceutical processing industry where he was a partner at B&P Process Equipment, based in Saginaw, Michigan. Mr. Cunningham was part of B&P Process Equipment's management buyout team. Mr. Cunningham graduated from Worcester Polytechnic Institute with a Bachelor of Science in Management Engineering.
Neal brings 11 years of experience in internet working, the last 6 focusing on the design and evolution of global internet backbones and their accompanying managed services products. Neal served as Network Architect for Globix Corporation from 2002-2005, providing leadership on both the Network Architecture and Network Security teams. He then launched consulting businesses in both the UK and the US, focusing the design and evolution of large-scale network and security infrastructures for clients in online commerce, service provider, healthcare and government sectors. Prior to 2002, Neal worked as a consultant at Dimension Data focusing on large enterprise, education and government clients. He graduated from The Johns Hopkins University with a Bachelor of Arts in Physics.
On the personal side:
Their friendly side is what made them be part of our family. Gus is a true English gentleman while Neal is a bit shy. But the best thing is that they like me, love cigars. We are all able to share a profound and intellectual conversation, but also laugh about the small things. They smoke La Flor Dominicana Salomon, Alec Bradley Tempus Magistri, My Father Le Bijou and Opus X among others.... One interesting fact is that they both go crazy over the Salomon shape cigars.
On the community level:
They are an active business partner for the city of Hollywood, Florida. Their office sits on beautiful breezy Downtown Hollywood. From the time we met over two years ago, they expressed their willingness and commitment towards growing and taking part of our community. They employ over 50 highly skilled technical savvy team members. From my humble perspective, these are the types of employers that make a positive difference by creating open positions for our and neighboring city residents. With their wealth of knowledge and their ability to stimulate our local financial infrastructure, they are a corporation that we depend and openly work with for years to come.