Posted by Ana Cuenca on Dec 09, 2014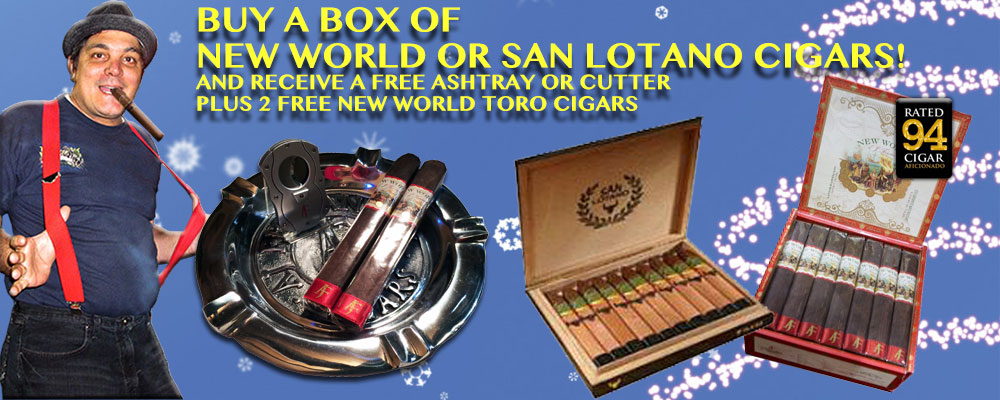 Now and for limited time you can get a Box of New World Cigars or any San Lotano Cigars and received a Free Ashtray OR Cutter and two New World Toro Cigars with purchase. A Retail Value of not less than $50 and its free for you! Place the order now and add a comment to it: Ashtray OR Cutter!
New World Toro was recently rated 94 by Cigar Journal. The New World Cigar is very special to A.J.'s heart as it is the first cigar he has created together with his father, Ismael Fernandez. Named in honor of the discovery of tobacco by the Christopher Columbus expedition in 1492, New World is a medium to full bodied cigar with an amazing aroma. Smokers of New World will experience elements of sweetness, spiciness in a very balanced and refined cigar. A.J. Fernandez is looking for New World to be a first class cigar that can be a daily source of enjoyment.
Limited quantities so you must act now!
Receive Free Continental USA Shipping in orders of $99.99 or more!
This offer is available only at Cuenca Cigars Online Store. www.cuencacigars.com