Posted by Ana Cuenca on Mar 14, 2017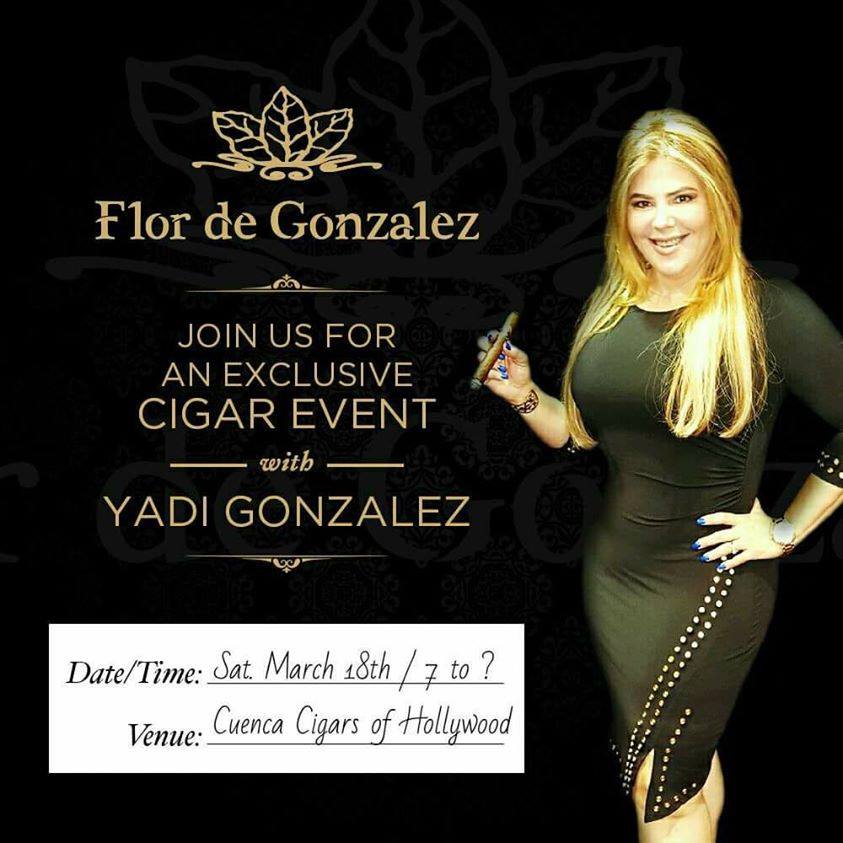 As every month we are celebrating the "Destination Cuenca" by Cuenca Cigars, this coming March 18, 2017, starting at 7 pm.
An extremely unique event poised to take place every third Saturday of the month during Art Walk in Downtown Hollywood Harrison Street , Florida. The event will feature live music, including Jazz and Latin genre, all the amazing sounds from the "Oriente Band".

Come to Meet with Yadi Gonzalez, owner of Flor de Gonzalez Cigars. Yadi Gonzalez is third generation owner. Her company is producing a full line of top-quality cigars out of their factory in Nicaragua. Amount other cigars, the high rated 90 Miles is a medium to fuller bodied roster of top-quality cigars. Her line not just offer excellent and top quality blends but also at an affordable price.

Come early to save your space! Enjoy the specials and GREAT Wine selection we have!