Posted by Ana Cuenca on Nov 04, 2023
Prepare to immerse yourself in an exceptional smoking experience as we delve into the world of the Tatiana 25th Anniversary Limited Edition cigar. Discover the intricate craftsmanship and mysterious blend that sets this flavorful masterpiece apart from its predecessors. Are you ready to embark on this flavorful journey with us?
Key Takeaways
Celebrate 25 years of Tatiana with the limited edition Tatiana 25th Anniversary cigar!
Get ready to experience its exceptional flavor by preparing and cutting it, inspecting for any imperfections, and toasting the foot before puffing.
Enjoy a unique blend crafted using premium tobacco leaves seasoned with rich flavoring ingredients & aged tobacco from La Aurora factory, definitely worth it!
Unveiling the Tatiana 25th Anniversary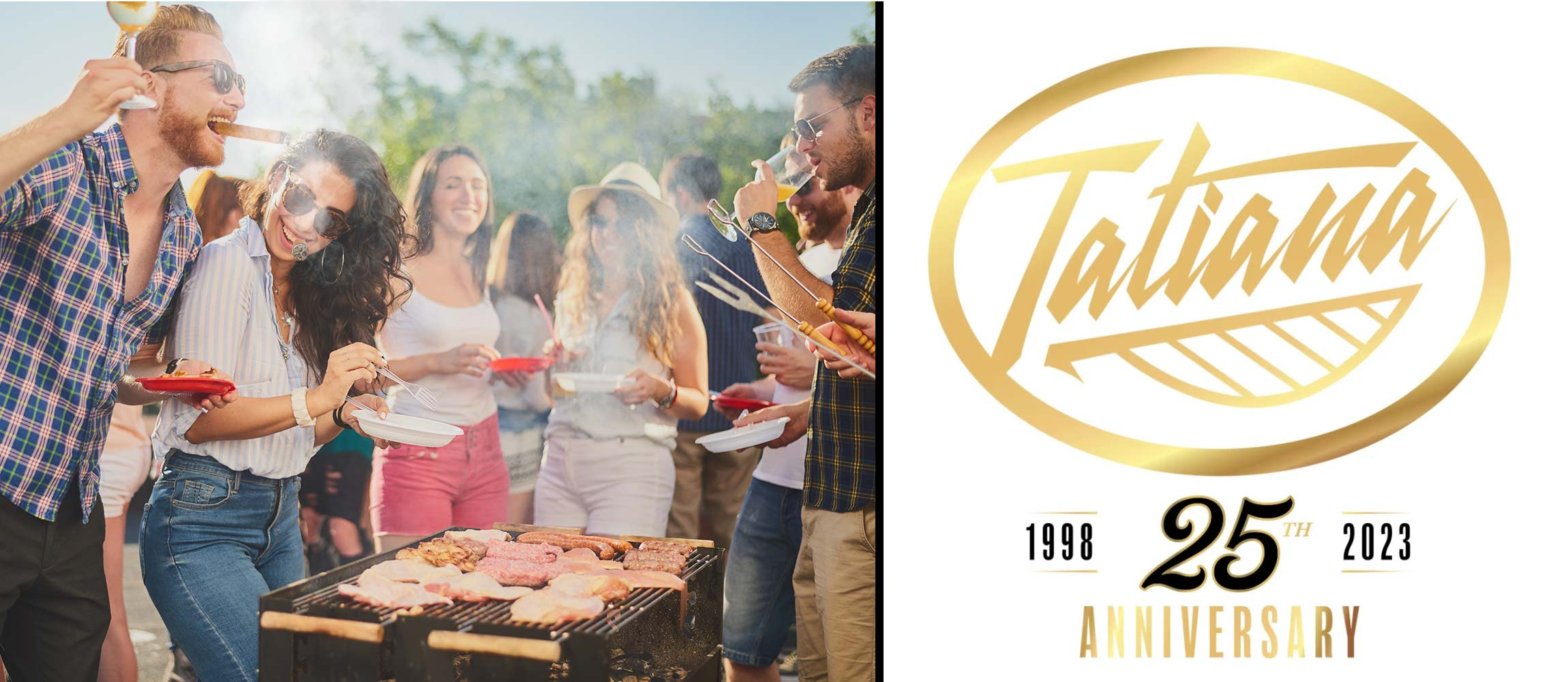 As Miami Cigar & Co. marks 25 years of their beloved Tatiana brand, the launch of the Tatiana 25th Anniversary cigar has generated considerable anticipation. With only 2,500 stylish black and gold accented boxes produced, loyal Tatiana smokers are eager to get their hands on this rare treat. Each box contains 10 Toro 6 X 54 Tatiana cigars, a size perfect for enjoying the unique blend that has been crafted for this special occasion.
This milestone celebration holds a special place in the heart of Nestor Miranda, who named the brand after his beloved daughter, Tatiana. Nestor Miranda stated that at the 2023 Premium Cigar Association (PCA) Trade Show, Tatiana Miranda Wood showcased the cigar, while her mother, Mariana Miranda, shared exciting details about the anniversary release. The question remains: can the Tatiana 25th Anniversary meet the high standards of its already popular brand? Time to discover!
Preparing for the First Smoke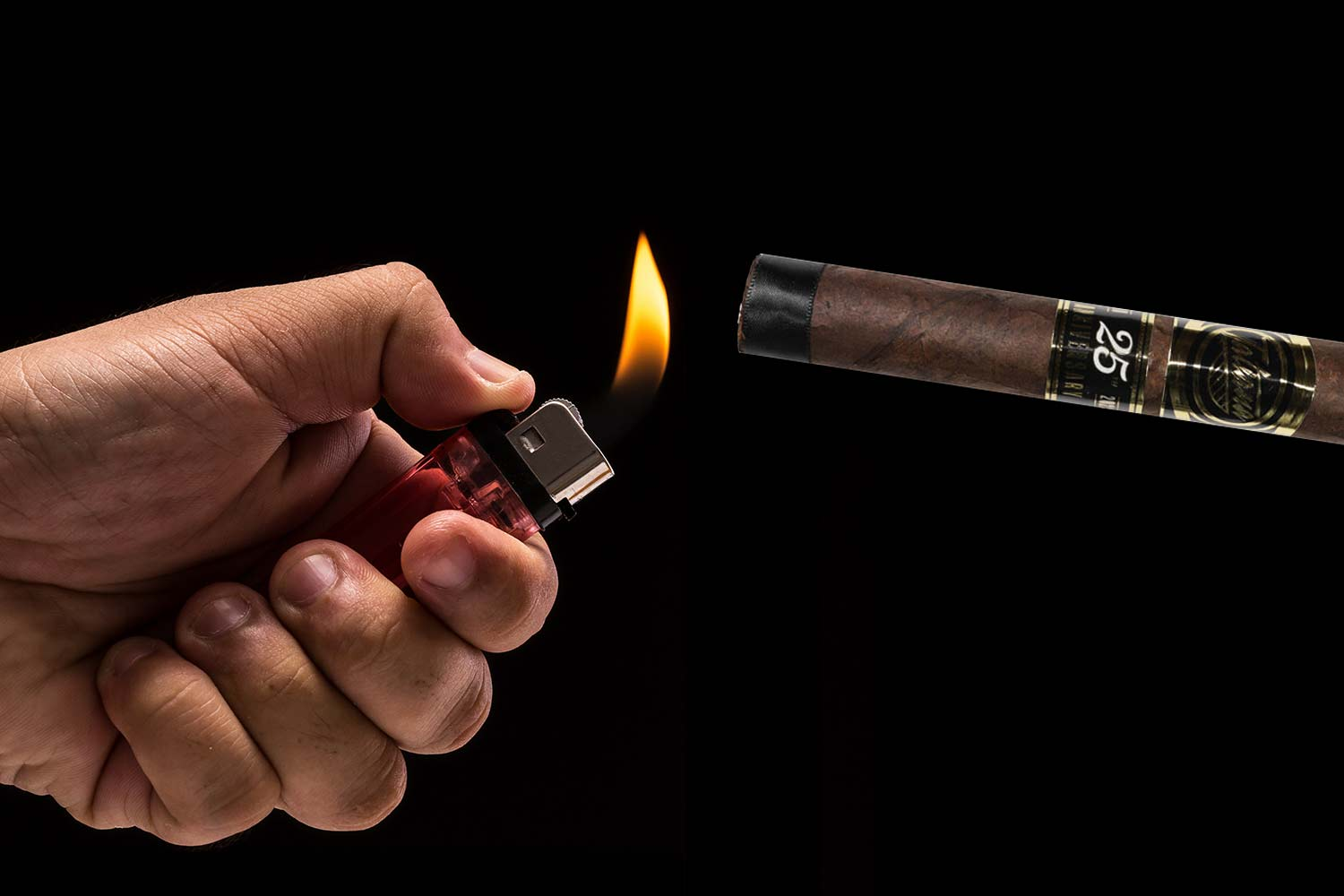 Prior to delving into this limited edition cigar's intricate details, we'll first outline the best techniques for preparing and cutting it, ensuring an optimal smoking experience. Using a cigar cutter, quickly and precisely position the blades just inside the end of the cap and make the cut. Now, inspect the cigar for any imperfections or damage, such as discoloration or cracks, and compare it to past Tatiana brands.
To ignite the excitement of the Tatiana 25th Anniversary cigar, follow these steps:
Hold a flame close to the foot without touching the tobacco and rotate the cigar to evenly toast the foot until it starts to glow.
When taking slow, gentle puffs, ensure an even burn and maximize the flavor of this flavored cigar.
With the preparations complete, it's time to examine the craftsmanship behind this exquisite piece.
A Closer Look at the Craftsmanship
Handmade in the Dominican Republic at the iconic La Aurora Cigars factory, the Tatiana 25th Anniversary commemorative cigar is a testament to the dedication and expertise of this renowned leading cigar maker. With a history dating back to 1903, La Aurora has set the standard for premium craftsmanship, making it the perfect choice for the production of this special 25th anniversary cigar.
The blend of the Tatiana 25th Anniversary cigar is shrouded in mystery, crafted using a new technique that adds an exciting layer to the already popular brand. Could this secretive technique enhance the smoking experience for devoted Tatiana aficionados? We'll probe further into the subtleties of flavor.
The Art of Flavor: Analyzing the Blend
While the specific details of the Tatiana 25th Anniversary blend remain a secret, Nestor Miranda has hinted at an exciting new experience unlike any other flavored cigar in Tatiana's lineup. Tatiana brand cigars typically feature a unique combination of flavors such as:
vanilla
rum
cognac
chocolate
cinnamon
They use premium tobacco leaves seasoned with rich flavoring ingredients, creating a top-notch flavored cigar brand.
Produced at the esteemed La Aurora factory, the Tatiana 25th Anniversary cigar is crafted with aged tobacco, including an Indonesian wrapper and Nicaraguan long-leaf tobacco. The expertise and reputation of La Aurora ensure that this special anniversary cigar is a fitting tribute to the celebrated Tatiana brand. Yet, how does it fare in a real-world smoking scenario? Let's put it to the test.
Experiencing the Smoke: A Real-World Test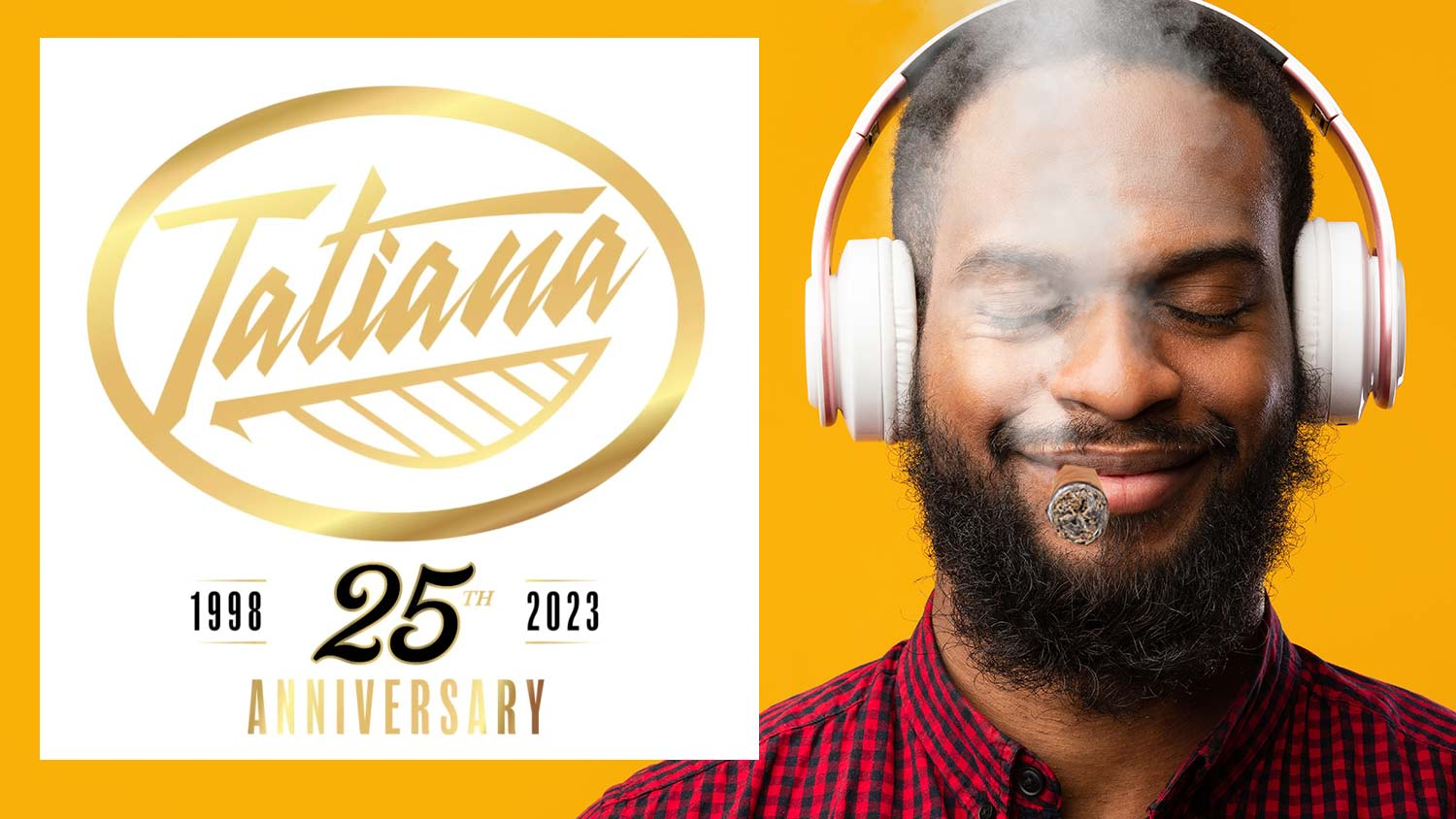 A true evaluation of the Tatiana 25th Anniversary cigar requires a real-world smoking session, where you can remember sitting and enjoying the experience, considering factors such as:
Flavor
Construction
Draw
Burn
Strength
Complexity
Aftertaste
Overall enjoyment
Although the flavor profile remains a secret, the expectation is that it will set the anniversary cigar apart from past Tatiana brands.
To properly evaluate the draw, assess the smoothness and the amount of smoke produced. A good draw should be smooth and produce neither too much nor too little smoke. The quality of the burn can be determined by the evenness of the burn line, ash color and texture, and consistency of smoke output. Keep in mind that a nice, clean, and even ash is a sign of a well-constructed cigar.
As you smoke the Tatiana 25th Anniversary cigar, take note of its unique characteristics and how it compares to other flavored cigars in the Tatiana lineup. Does this limited edition cigar justify its $12 price tag? We should consider its merits and drawbacks.
The Final Puff: Is Tatiana 25th Anniversary Worth It?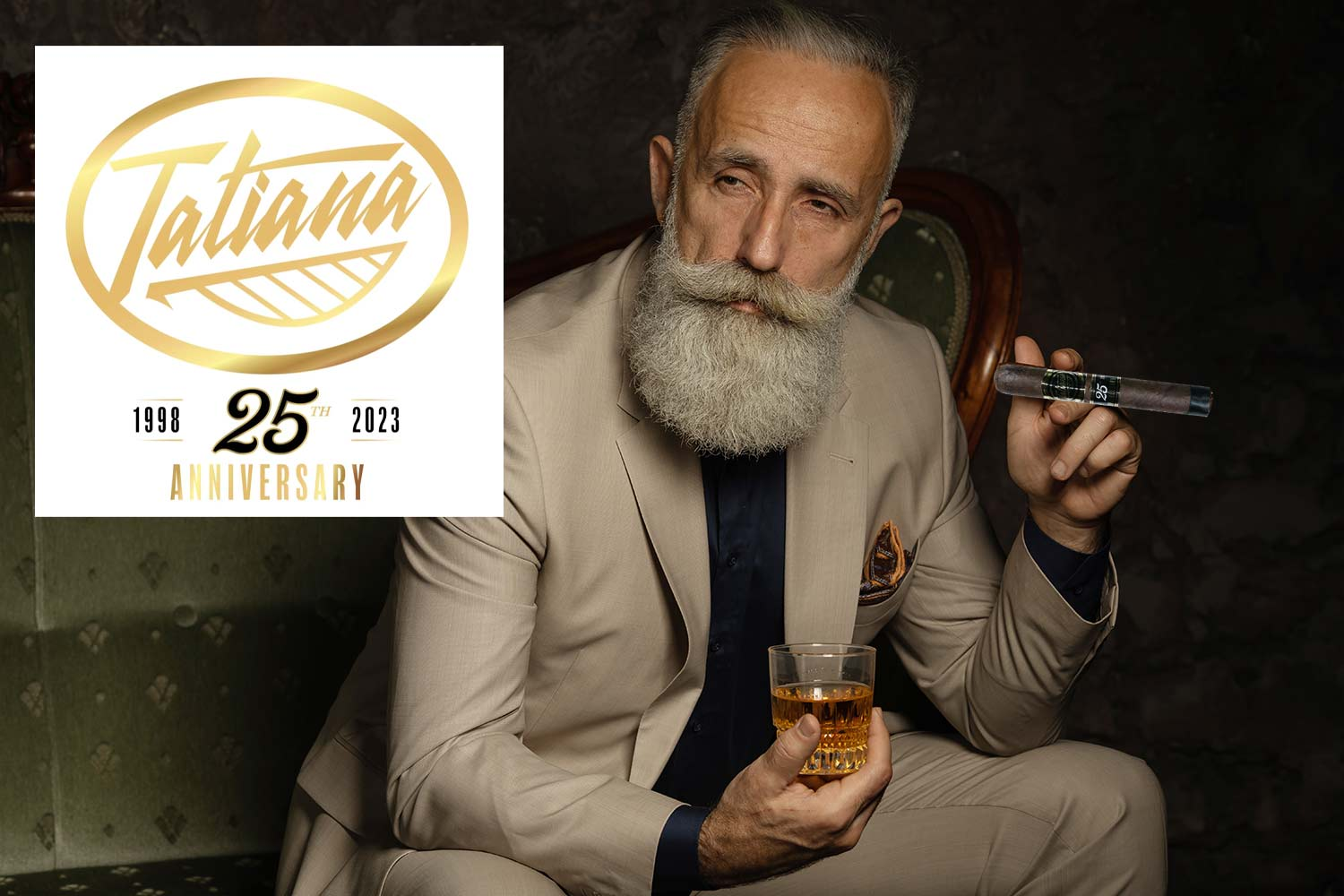 Priced at $12 per cigar, the Tatiana 25th Anniversary cigar offers an attractive option for loyal Tatiana supporters. It's a limited edition release, with only 2,500 boxes produced, making it a rare treat for those who appreciate the uniqueness and craftsmanship of the Tatiana brand. Each box comes in the original Tatiana packaging, ensuring the authenticity of this special 25th anniversary edition.
Considering the mystery surrounding the blend, the impeccable craftsmanship of La Aurora, and the significance of the milestone celebration, we believe the Tatiana 25th Anniversary cigar is absolutely worth it. Serving as an apt homage to an already popular brand, it promises a memorable experience that fans will treasure for years to come.
Summary
The Tatiana 25th Anniversary cigar is a milestone celebration that offers a unique and exciting smoking experience. With its mysterious blend, exceptional craftsmanship, and limited edition release, it is a must-try for loyal Tatiana smokers and cigar aficionados alike. Embrace the anticipation and indulge in this exclusive tribute to 25 years of flavorful excellence.
Is Tatiana a Cuban cigar?
Tatiana cigars are sure to satisfy - they're hand-rolled in the Dominican Republic, made with Cuban-seed fillers and an Indonesian wrapper. Pick one up today and enjoy!
Who makes Tatiana cigars?
Experience the ultimate smoking pleasure with Miami Cigars' Tatiana cigars – created with infused Indonesian wrappers, Cuban-seed Dominican binder and filler tobacco.
What does Tatiana Manaois do for a living?
Tatiana Manaois is an award-winning singer, songwriter, and musician from Los Angeles who has been writing songs since she was 12. She makes soulful R&B with a pop twist, creating music that excites and inspires listeners everywhere.
Who is Tatiana the singer?
Tatiana is an American-born Mexican actress, singer and television presenter, known for her amazing voice and popular songs. She was born on 12 December 1968.
What is the Tatiana 25th Anniversary cigar?
The Tatiana 25th Anniversary cigar is an exciting limited edition release, celebrating 25 years of Miami Cigar & Co.'s beloved Tatiana brand.