Posted by Ana Cuenca on May 06, 2019
THE MAN BEHIND THE BRAND: AJ FERNANDEZ - CIGAR CRAFTSMAN
How much is the cigar industry worth?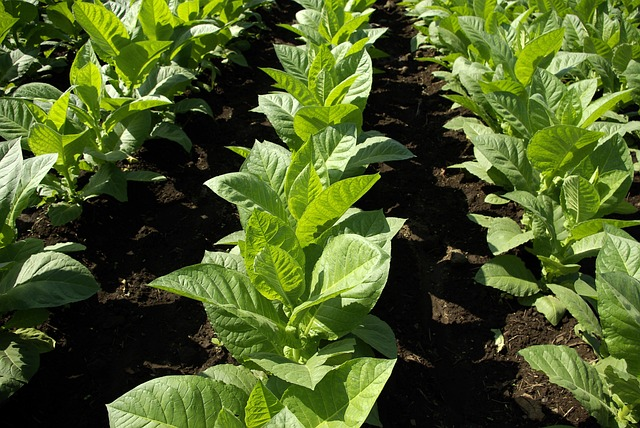 During 2020, cigars revenues averaged 12.70b yen. The business is projected to grow by 4.44 percent in 2025. In global terms, the most significant revenue generated in the United States is USD12.700.00 million by 2023. Compared with yearly population figures, revenue for people reached 45.96 million in 2023.
If you love indulgent cigars full of flavor, a top cigar brand like AJ Fernandez is the cigar for you.
Steeped in family history and still run by the same tradition in which it began, this brand brings a trio unique blend of flavors of cigars produced in partnership with another top-of-the-line brand. The result is a perfect experience.
Read more on the relationship, the history, and the Hoyo La Amistad Black below.
TOP CIGAR BRAND: AJ FERNANDEZ CIGARS
Beyond doubt, the history of this new world- a top cigar brand informs the premium quality infused in every cigar.
Started in San Luis, Cuba, by Andres Fernandez, AJ's grandfather, the company grows its filler blend and unique tobacco blend from seeds they curate. They are proprietary to the company and part of the proud tradition passed down through the family
After Andres came Ismael Fernandez, AJ's grandfather, uncle, and father, who continued the commitment to tradition and taught AJ the technique and patience required to make praise-worthy cigars at their Tabacalera.
Now located in Esteli, Nicaragua, the family cigar still produces the world the same sophisticated cigars under various brands under the watchful eye of Abdel Yousef Fernandez.
He manages the Tabacalera cigar factory and continues to nod to the family cigar history with moves like reviving the discontinued San Lotano brand of cigars.
THE MAN BEHIND THE BRAND
Abdel was born in Cuba in March 1979. As a boy, he helped his father with the tobacco farm, one of the world's first things he could remember.
It's in his blood, as tradition shows, and destiny picked him for the new world AJ one of industry.
Growing up, AJ worked with the Godfather of Cuban tobacco, Alejandro Robaina. Robaina passed away in 2010, but his fields are still considered some of the best tobacco suppliers in the world. And the tricks of the trade AJ learned from him live on in the brand today.
When he began growing tobacco, he leased fields. That got him up and running, but in 2004, AJ moved to Nicaragua. He knew that mountainside land grows the best tobacco.
He also wanted to take a new world and let it grow to maturity. Using young leaves isn't an option for AJ of cigar makers worldwide, and he doesn't take on any new client who asks him to use young tobacco to produce more cigars faster.
He wants every cigar to be perfect (part of aj of the reason he smokes one of every portfolio and format daily).
What does he do for fun? The cigar mogul doesn't have many hobbies. His sole interest is tobacco. On occasion, American football (not soccer) can take aj of his attention away, but the young tobacco man is full of passion for the plant and his cigars-that doesn't leave time for much else.
The Man with Perfect Taste
A.J. Fernandez could become an ideal candidate if someone could perfect their taste. Research shows taste comes from the brain and can be affected by learning processes and cultural influences.
This is a cornerstone for flavor education. A. J. Fernandez has an extensive list of the subjects. Photograph: Klaus Rauch. His family grew up in Cuba, hardly in Cuba but in San Luis. The small town belongs to Pinar de los Roque province. Most people living in popular tobacco areas usually have experienced tobacco processing in childhood.
HOYO LA AMISTAD BLACK
Hoyo La Amistad Gold and Hoyo La Amistad Silver were the new world's first two installations of the cigar line from new world- AJ Fernandez cigars, teamed with Hoyo de Monterrey brands.
This new world's first third cigar, Hoyo La Amistad Black, completes the trio with a unique blend and aj fitting Spanish name alluding to aj and friendship.
It carries the excellence of taste we've come to expect from Abdel's cigars. You can read a full review of the cigar with more details like smoking time and flavor notes throughout the entire cigar right here
BEST-LOVED CIGARS by Cigar Aficionado
We happily welcome collaboration between two new world of leading cigar brands if friendship in the cigar world is part of the deal. Primarily, we are delighted to see more full-flavor cigars such as this exquisite Hoyo La Amistad line released. To learn more about AJ Fernandez and other new world-renowned labels like it, check out our blog posts at Cuenca Cigars! Cigars crafted with precision and passion are a true luxury that you can experience even more when joining our Cigar of the Month Club - explore them all today!
If you seek a smoke that delivers friendship in every puff, look no further than Hoyo Amistados cigars. Cuenca Cigars and other artisan cigar brands offer exceptional flavors for those who want to indulge even more deeply in the cigar itself. Join their monthly cigar club to gain access to luxurious smokes with ease!
What is the name of the AJ Fernandez factory?
Fernandez owned two cigar factories in Nicaragua. Tabacalera, AJ Fernandez de Nicaragua, SA is situated near Estel, Nicaragua. San Lotano factory is 70 km north of Totogalpa. These two factories produce more than 100,000 cigars each day handcrafted.
➕ Why AJ Fernandez cigars produce a Top Cigar Brand?
AJ Fernandez's Cigar Company is undoubtedly renowned for its premium quality cigars. This top cigar brand traces back to San Luis, Cuba; Andres Fernandez (AJ's grandfather) was the company founder and pioneer - his legacy has been carried on ever since. Furthermore, all seeds used are exclusively curated by the team – a recipe is a proud tradition that continues today!
?Who is the men behind these cigar brands?
Abdel was born in Cuba on a fateful March day of 1979. From an early age, he assisted his grandfather, uncle, and father with the laborious tasks of tobacco farming - his destiny seemed to have already been chosen for him due to family tradition. As AJ grew up and flourished, he had the profound opportunity to work alongside Alejandro Robaina: The Godfather of Cuban Tobacco himself!
Since the unfortunate passing of Robaina in 2010, his fields remain renowned globally as some of the most exceptional tobacco suppliers. The knowledge and experience that AJ gathered from him have been passed down to this day within their brand. When he started growing tobacco, he took out leases for various plots - an efficient way to start with minimal investment. However, in 2004 AJ relocated to Nicaragua, where mountain-grown land fosters ideal conditions for cultivating superior-quality tobacco while enabling it to mature completely before harvesting.
He refuses to use young leaves for his cigars and will not accept any new clients who demand rapid production with immature tobacco. Perfection for cigar makers is paramount; it motivates him to smoke one of every cigar portfolio and format every day.
? What was A.J Fernandez's inaugural Collaboration with a well-known Cigar Brand?
AJ Fernandez's first collaboration with an established brand was Hoyo La Amistad Gold and Silver, a trio of cigars under the umbrella of Hoyo de Monterrey. These three cigars allude to A.J and friendship in their Spanish name - Hoyo La Amistad Black - marking the successful launch of aj in this new world they created.
?️ Have you ever wondered how AJ Fernandez had become such a beloved cigar maker?
Have you ever wondered how AJ Fernandez has become such a beloved cigar maker? Let us tell you - it's because of powerful partnerships between two leading cigar brands. Look no further than the Hoyo La Amistad line as proof! To learn more about AJ Fernandez and other top-tier cigars, explore our blog posts at Cuenca Cigars. Treat yourself to fine artisanal selections like this by joining the Cigar of the Month Club for even greater access to these luxurious goods.