Posted by Ana Cuenca on Feb 13, 2018
Review of Pappy Van Winkle Tradition from Drew Estate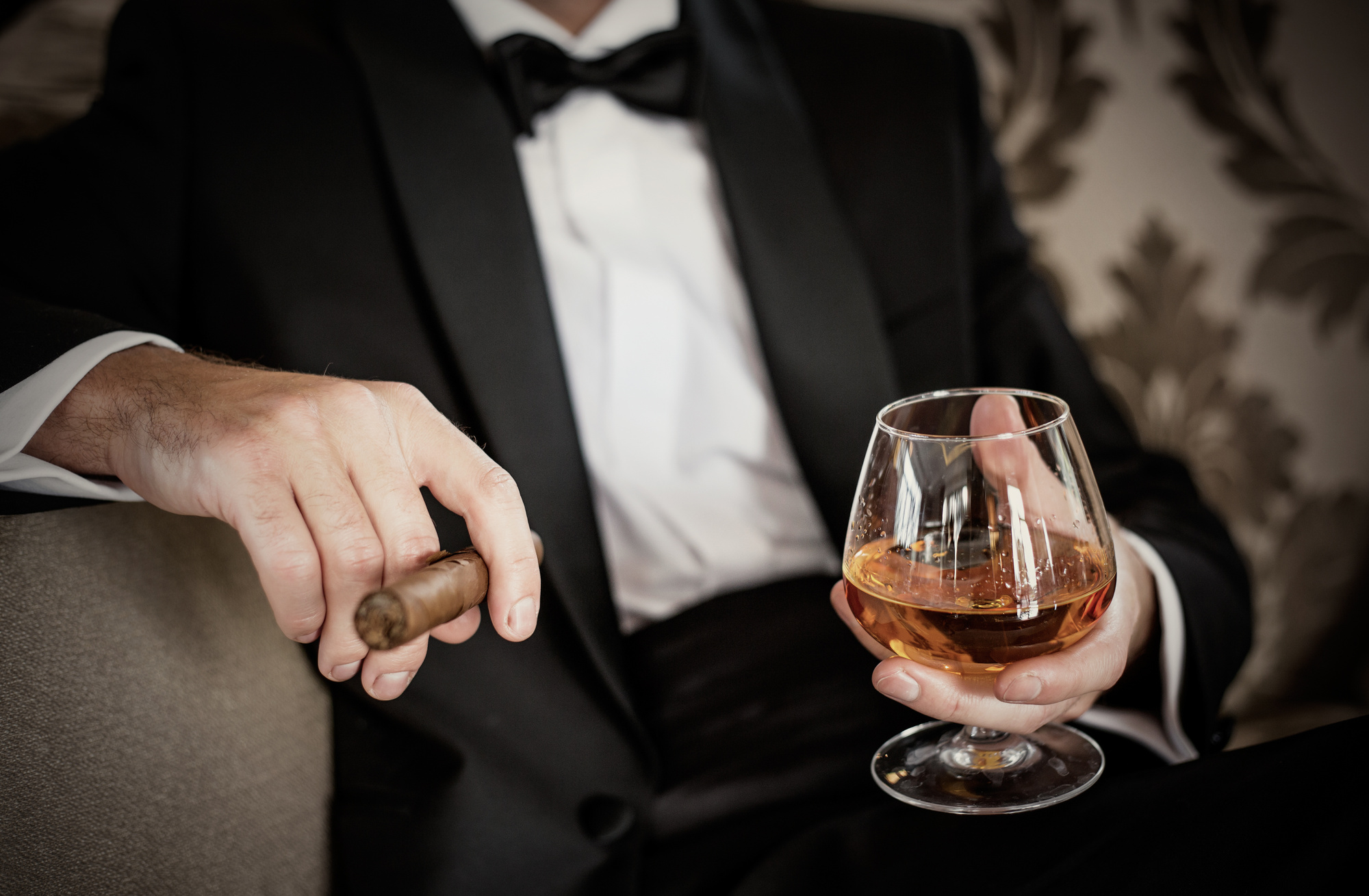 Thinking about trying the Pappy Van Winkle Tradition cigar from Drew Estate? Click here to learn what you need to know before you buy.
Have you tried the Pappy Van Winkle cigars from Drew Estate?
In 2015, the cigar company teamed up with the specialty and rare Pappy Van Winkle bourbon brand. Through this collaboration, Drew Estate released the Pappy Van Winkle cigar line.
If you love bourbon's classic flavor, you will love these cigars. The duo used a combination of Kentucky Tapa Negra and Mexican San Andreas double wrapper, Nicaraguan binder, and filler tobacco from both Kentucky and Nicaragua.
Does this cigar sound delicious? You bet it is! Continue reading for the full review of this cigar line.
They're 100% Long-Filler
If you truly want a flavorful cigar, Pappy Van Winkle cigars are your choice. These cigars contain 100% long-fillers. This means the cigar slow burns so you get the most flavor.
Those who prefer long-fillers will love Pappy's smooth tasting cigars. They're easy on the throat and the smoke isn't too harsh. You'll only receive the best flavor.
There's a reason why Pappy's long-filler cigars are premium. The flavor is complex but the long-fillers subtle smoke is easy to take in.
The Strength of the Filler Tobacco
When you drink bourbon, what goes through your mind? The taste is smooth but is well-balanced. Pappy Van Winkle designed this cigar to pair perfectly with a glass of Pappy Van Winkle whiskey.
Pappy Van Winkle's president, Julian Van Winkle, stated he visited the Drew Estate headquarters in Nicaragua. He loved the balanced flavor of fresh Nicaraguan tobacco. But like bourbon, Nicaraguan tobacco is known its strength.
The use of Kentucky tobacco also proves this cigar's quality. Kentucky is one of the most states for tobacco growing. Kentucky farmers have been growing tobacco for generations.
Kentucky tobacco is unique.
Various forms of tobacco grow in Kentucky, so each cigar has its own unique flavor. Kentucky tobacco combines the flavors of subtle sweetness with a bolder roasted flavor. This dynamic flavor pairs greatly with a glass of bourbon.
Wrappers and Binder
The quality of Pappy Van Winkle cigars come from the fact that these cigars are fully made of tobacco. But Pappy Van Winkle puts their own twist to the classic cigar wrapper.
Pappy Van Winkle cigars are double wrapped with Kentucky fire-cured tobacco, which is barrel fermented.
This blend is nicknamed "Tapa Negra," or "black cap." It's wrapped over a Mexican San Andreas wrapper, giving the wrapper a distinct color difference.
The binder used is Nicaragua tobacco, which is a favorite amongst cigar rollers. Because of Nicaraguan tobacco's robust flavor, its flavor is distinct.
Appearance
The color of the cigar is dark brown, thanks to the San Andreas and Tapa Negra double wrap. But Pappy Van Winkle goes further with appearance; the cigar has dark marbling features, thanks to the Tapa Negra wrap.
You can truly see the Tapa Negra at the top of the cigar. It extends nearly two inches, making these cigars even more distinctive. The wrapper is generally smooth, but the Tapa Negra part can be a little oily.
Fire-cured tobacco is a favorite amongst Drew Estate. For fire-cured cigar fans, you can immediately smell its potent flavor the minute you pick up the cigar.
Flavor
Pappy Van Winkle sure knows bourbon, and they incorporate the best bourbon flavors in their cigar. The two most distinctive notes are mocha and cedar. In addition to mocha, subtle flavors of sugar and caramel add to its bold sweetness.
You immediately taste the sweetness, but soon the cedar and woodsy flavors lead-in.
Think the smell of a campfire. That perfect woodsy flavor engulfs your taste buds, resulting in intense woods notes. As you consume your cigar, both sweet and wood flavors blend perfectly.
Burn and Draw
Even with the duo tobacco wrapping, the cigar burns very well. Generally, the cigar burns straight line and on a straight burn path. Burn temperature is also usually ideal.
Depending on the light you use, you may need to touch up. But you shouldn't have to do this too much.
The cigar ashes in a light gray color. The ash also comes off in large chunks, so there's no worry about the ash getting in the way of a perfectly lit cigar.
Drawing the cigar is every cigar aficionado's dream. The cigar isn't rolled too tight or too loose. You can perfectly breathe in while not risking the wrappers falling apart.
Pairing with the Best Van Winkle Bourbon
If you're smoking a Pappy cigar, you have to pair it with a Pappy bourbon. But which one do you choose? The simple answer is, every Pappy bourbon tastes great with a Pappy cigar. But there are some specific favorites:
Van Winkle Family Reserve Rye -- this is the Drew Estate favorite. This bourbon is all about the spice. It pairs perfectly with the cigar's woodsy notes.
Old Rip Van Winkle -- this bourbon's smooth taste pairs perfectly with the boldness of the cigar.
Van Winkle Special Reserve Bourbon 12 Year Old -- this bourbon is known for its sweetness, and pairs greatly with the cigar's sweet caramel notes.
Pappy Van Winkle's Family Reserve Bourbon 15 Year Old -- this bourbon is known for its oak flavors, which adds wood-flavored intensity when paired with Pappy's cigar.
Drew Estate Expert Cigar Making
Every Pappy cigar is handmade by the premium cigar crafters Drew Estate. All cigars are hand-rolled and shipped from the Drew Estate factory in Esteli, Nicaragua. Because of this, small batches of cigars are made at a time.
Drew Estate is one of the most innovative modern cigar brands.
They pride themselves on making premium cigars with the best quality tobacco. Combining their incredible cigars with Van Winkle's fine bourbon, you receive the highest quality cigar.
Time to Try a Pappy Cigar
Blended with the best tobacco and expert craftsmanship, Pappy Cigars are perfect for any cigar aficionado.
Combining Pappy's specialty bourbon flavors with Drew Estate's cigar expertise, you'll receive the best of a good glass of bourbon and a cigar.
Pappy's cigar combines sweet and woods flavors. The wraps are a combination of fire-cured Kentucky tobacco and Mexican San Andreas tobacco, giving the cigar a unique appearance.
Overall, there's no cigar like a Pappy cigar.
Do you want to try the Pappy Van Winkle Tradition cigars? Buy them here.