Posted by Ana Cuenca on Apr 13, 2015
HOT OF THE PRESS. The new AVO LE 2015 is here!
INTRODUCING AVO LIMITED EDITION 2015 CLASSIC COVERS....
As every year the famed Avo Uvezian and the master blended Henke Kelner get together to bring us the best jet tobaccos in a limited edition promotion. This year they are releasing what will be the 1st in the new AVO Improvisation series: AVO Classic Covers Series.
The idea behind this Limited Edition is an improvised blend build on the famed AVO Classic Tobacco foundation. Using only the best Ecuador 702 wrapper, super premium Mexican San Andres as binder and combined fillers of Nigaragua Ometape Ligero and Dominican Republic piloto ligero tobaccos to conform the best ever tobacco blend. "Covered" by an international tobacco combination. The newly released AVO LE CLASSIC 2015 COVERS is now available right here at Cuenca Cigars Online. The new AVO LE Classic Covers is a Limited Production with only 3,500 Boxes produced for US Market.
This combination of tobaccos brings to life the avo classic covers 2015 limited edition, providing an experience that will be savored for years to come.
Place your order now and be one of the first connoisseurs to experience the magic of the new AVO Limited Edition Classic 2015 Covers series. .
BUY AVO LE CLASSIC 2015 COVER SERIES CIGARS NOW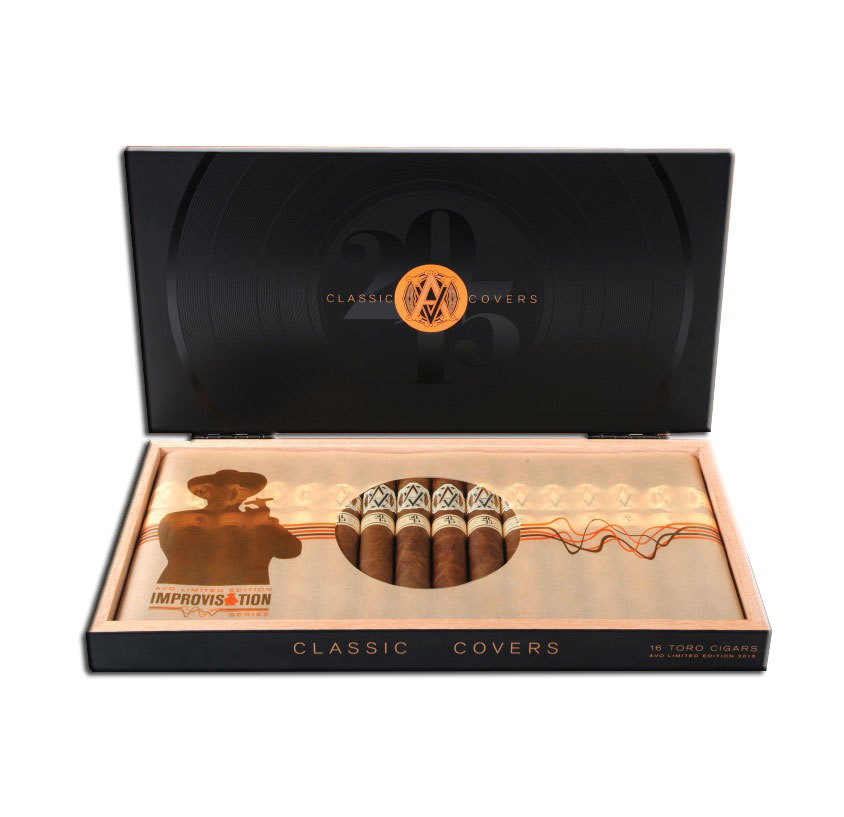 Popular Brands Arturo Fuente Cigars, Perdomo Cigars, Romeo y Julieta, Montecristo, Carlos Torano Cigars, Ashton Cigars, My Father Cigar Company, H Upmann, Oliva Cigars, Montecristo Connoisseur Edition Cigars, Monte by Montecristo Cigars, La Jugada Prieto Cigars