Posted by Ana Cuenca on May 20, 2017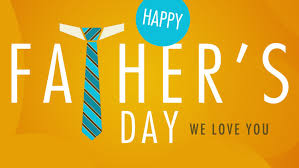 Every year, we go through this cycle of celebrations, and we all go crazy. At the beginning of the year, there is Saint Valentine's Day, then Mother's Day, and finally, Father's Day is upon us. This is the day we want to bring our beloved dad the best gift possible; one he can keep as a memory, not only of the gift, but of the moment. We want this gift to be a proof of our love, but always keep in mind that this day is not about us; it is not about what we like, but what our dads like. Even though in reality most parents really don't wish for, or expect much in the way of gifts, other than having us close, we want to celebrate them and we want to make them feel loved. This is always our top priority.
Thinking of what to give your dad this year? We have some ideas. We have helped choose dad's gifts for so many people, for so long, that this without a doubt make us experts on the subject. We have helped clients and customers from all over the globe, with different priorities and who often lack knowledge regarding cigars. Daughters (and sons) frequently only know that "Dad loves his cigars". We have seen it all. I am going to share with you some ideas.
The first one, which also appears to be the simplest choice, is to grab cigars for your dad. Keep in mind that cigars are a personal preference. A cigar may be great for you, but it may not be what he smokes or likes. Let's say, for example, that the gift is for you and you like wine, but you only drink Red Cabernet and someone gifts you a Zinfandel. You will absolutely say "Thank You" and take your gift but you probably will never drink it. So, the first thing we need to do is some recon. We need to have some knowledge about Dad's smoking preferences. And this is the part where everyone looks at us with a blank face.
Most people see their dads smoking and in general they may like the aroma, but they will rarely take a look at the label on the cigar, or even if they did, they probably forgot about it or lost it. For this, we have found a solution. We believe there are some analogies with eating and drinking habits that usually help us to decide in which group of cigars we can place your dad. We will use Dad's eating and drinking preferences as a method to choose the strength of the cigars he likes.
You can determine your dad's cigar strength preference as follows: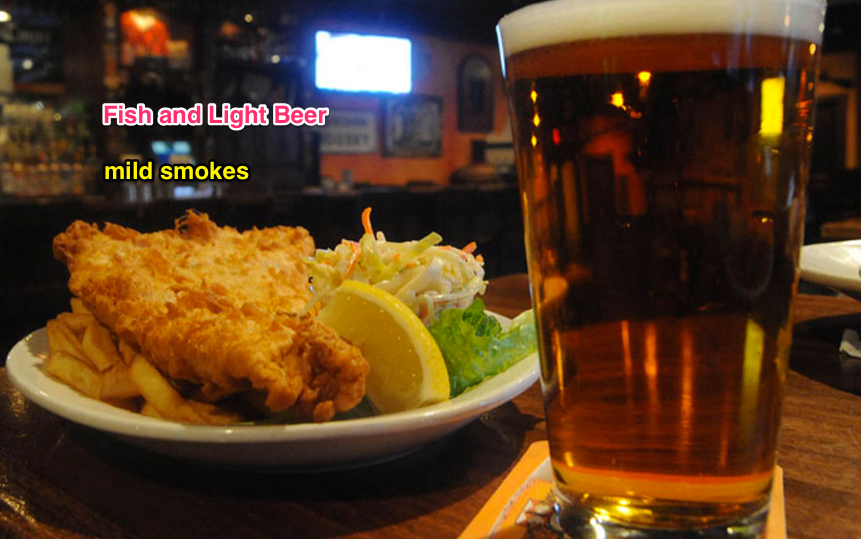 Stage No 1: Fish or Chicken with any of these type of beers: Light Beers, Lager, Pilsners, Pale Ale, Wheat Beer, India Pale Ale*, Pale Lager, Cider, (Chardonnay, Riesling, or Viogner wine): Mild Strength smoke profile. In this profile, we have Montecristo White, Gurkha Cellar Platinum, Ashton ESG, Diamond Crown, Zino Platinum, Angelenos, Ashton Classic.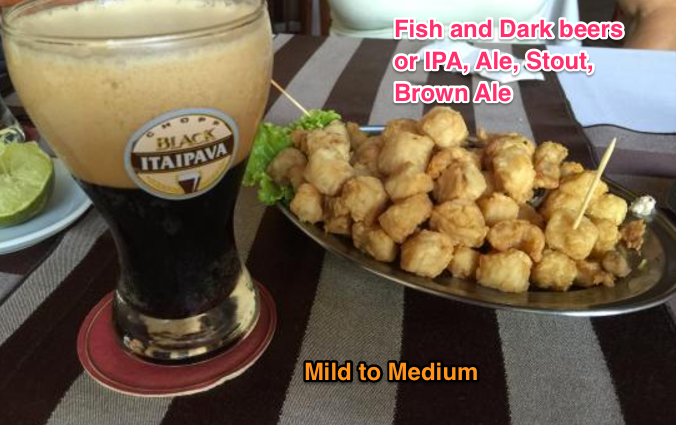 Stage No 2: Fish or Chicken with any of these types of beers: Strong Ale or even a Scotch ale, Stout, Porter, Brown Ale, Bitter, , IPA, Pinot Noir wine should give you a High Mild to Medium strength smoke profile. Montecristo Platinum, 1502 XO, A Flores 1975, Ashton Aged Maduro, Perdomo Reserve Champagne, Arturo Fuente Hemingway are examples of what would fit into this grouping.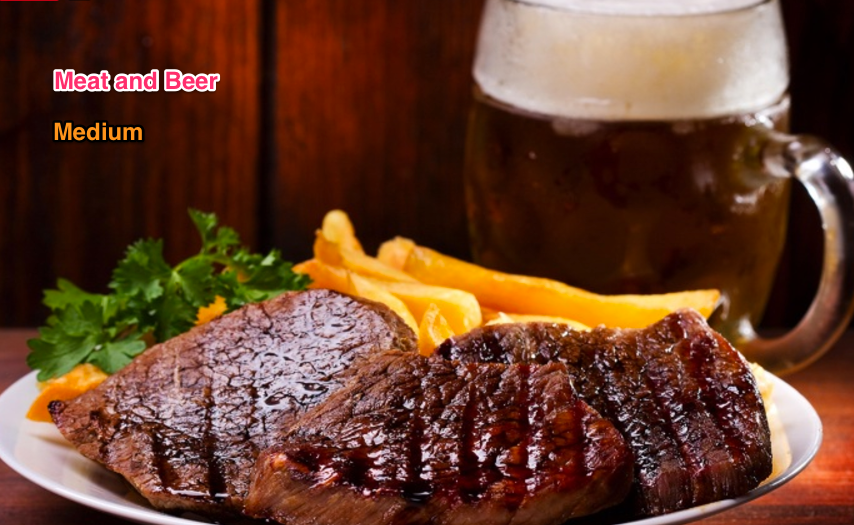 Stage No 3: Meat with any dark beer or ale or (Imperial/Double) IPA, seats into a medium or even medium to full smoke profile. Cigars that could be considered here include Arturo Fuente Rosado Sungrown, Ashton VSG, Fuente Fuente Lost City, Illusione Fume d'Amour, Cornelius & Anthony, Caldwell Collection The King is Dead, All Out Kings, Sublimes Cigars, Padron 90th Anniversary Natural.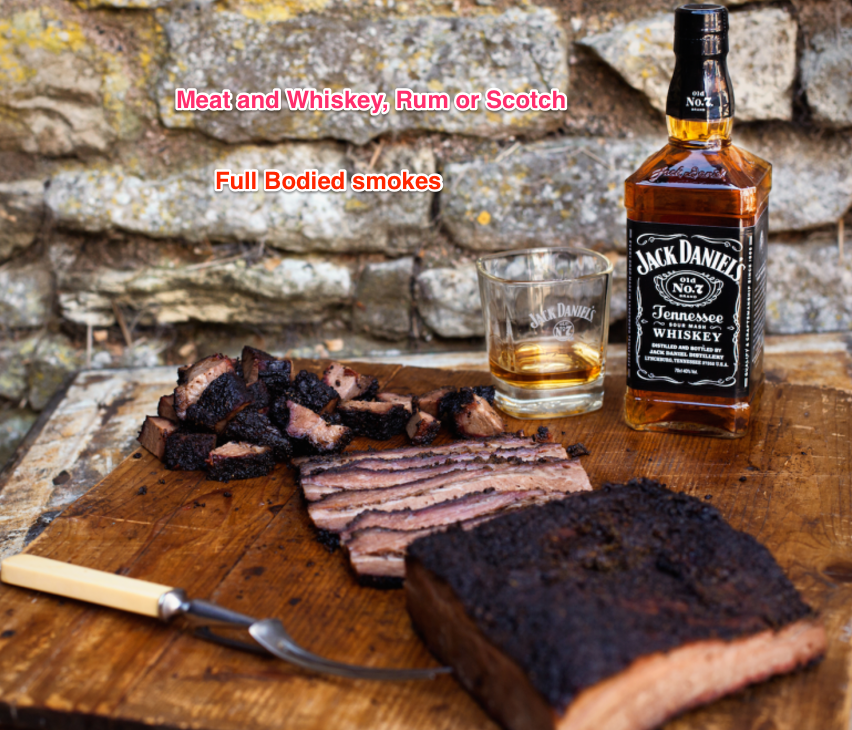 Stage No 4: Meat with Scotch, Whiskey, Dark Rum, (or Port or Italian Amarone or French Cahors?) will be at the end of the Full strength profile. Don Carlos Anniversario, Fuente Fuente Opus X, Oliva Serie V, Master Blends by Oliva, San Cristobal Quintessence, Sencillo Black, Aging Room Small Batch Pelo de Oro, Padron 90th Anniversary Maduro would fit nicely into this category.
So, basically, all you need to remember is what dad eats or drinks. That should be easy, I think. Once you know the strength then we go with the brands and I suggest staying with the rare and hard to find cigars. The next part is to choose the size. Some people like Robusto, while others enjoy longer smokes like Churchill or Double Corona. Some may prefer a Figurado or Torpedo. Just think of how much time your dad expends on a cigar and that will give you a good idea of the size you should choose. For example, 45 minutes to an hour could be Robusto or Belicoso even a Toro. If he prefers to spend a greater amount of time smoking his cigar, he probably loves long smokes and so the size should be Churchill or Double Coronas.
Also, knowing where he likes to smoke, will give an idea of the size. Golf courses tend to be windy and the 9 or 18 holes require a longer smoke. In this case we will be absolutely correct if we choose a Double Corona or even a Toro Gordo or 6 x 60. Cool weather also calls for shorter smokes, since you can't be in the cold for too long. That's right, not everybody lives in Florida.
Here are some suggestions to help make your gift giving decision easier:
Idea number one could be a Sampler Pack including one of each of the cigars in the flavor profile you chose. You can buy them all as singles at Cuenca Cigars Online. If you are buying individual cigars, tubes are always best. Let's say, one Padron 90th Anniversary, either Maduro or Natural, which comes in a gorgeous platinum tube that will impress anyone.
Don't feel bad about giving just one cigar, as that may be all you need to celebrate your dad. It will be better if you get two and share the experience with him, but again, it is up to you. If you enjoy cigars, this is the perfect moment to enjoy them with dad.
Idea number two: Let's say, Dad has all the cigars in the world and you want to gift him something he can keep with him. Cuenca Cigars just received a shipment of these cutters and lighters, manufactured in France: Elie Bleu. They have a very slim and elegant design and it is very easy to engrave them. We also carry Dupont Cigar accessories; Defi Extreme by Dupont is a more durable accessory built to last. They sport attractive designs with colorful and elegant finishes.
Idea number three: Combine both ideas.
Another tip would be to include some additional cigar accessories with your gift. You can always add inexpensive lighters to his cigar collection. Jet Line has wonderful ones and they are not expensive at all. For example, The JetLine New York Double Flame Lighter is only $18.99 but believe me, this is an exceptional and very reliable lighter. By itself, it may not be a great idea, but if you add a couple of cigars with it, then the whole perspective changes.
Hopefully, this will help you in some way. Cuenca Cigars always has additional discounts, and for Father's Day, this is always a must. Simply fill out your order and add the code FATHERS17 to get an additional discount.
Also remember that Cuenca Cigars also offer Gift Certificates. All you need to do is to buy one and put your dad's email on the recipients. Then he can go online and get himself what he prefers. Feel free to call us, 954-364-7660. We can put a nicely done sampler for you.
We would love to hear your thoughts. Let us know if you agree with our analogy. Do you think we got it right?