Posted by Jeff Oda on Sep 08, 2019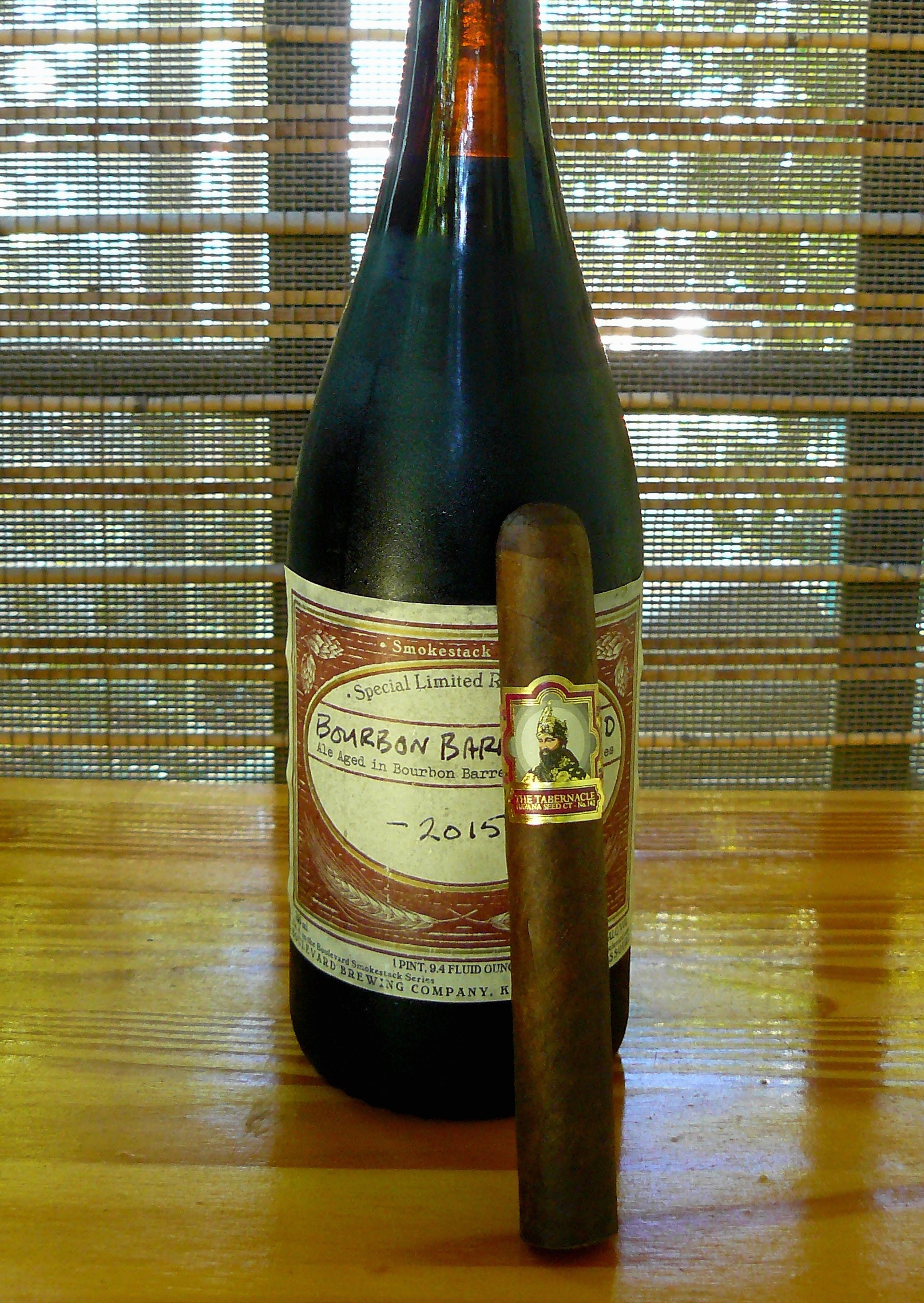 The Tabernacle Havana Seed CT No. 142
Cigar Review by Jeff Oda
Foundation Cigar Company's The Tabernacle Havana Seed CT No. 142 was introduced at the 2018 IPCPR trade show as a follow-up to the well-received original Tabernacle which utilizes a Broadleaf wrapper. Using a unique wrapper grown in the Connecticut River Valley, this one comes in five sizes: Robusto – 5x50, Corona – 5¼x46, Toro – 6x52, Doble Corona – 7x54, and Lancero – 7x40. Prices run from $9 to $12.
• Wrapper: Connecticut grown Havana Seed No. 142
• Binder: Mexican San Andres
• Filler: Nicaragua, Honduras Jamastran
• Size: Toro 6x52
• Price: $11.50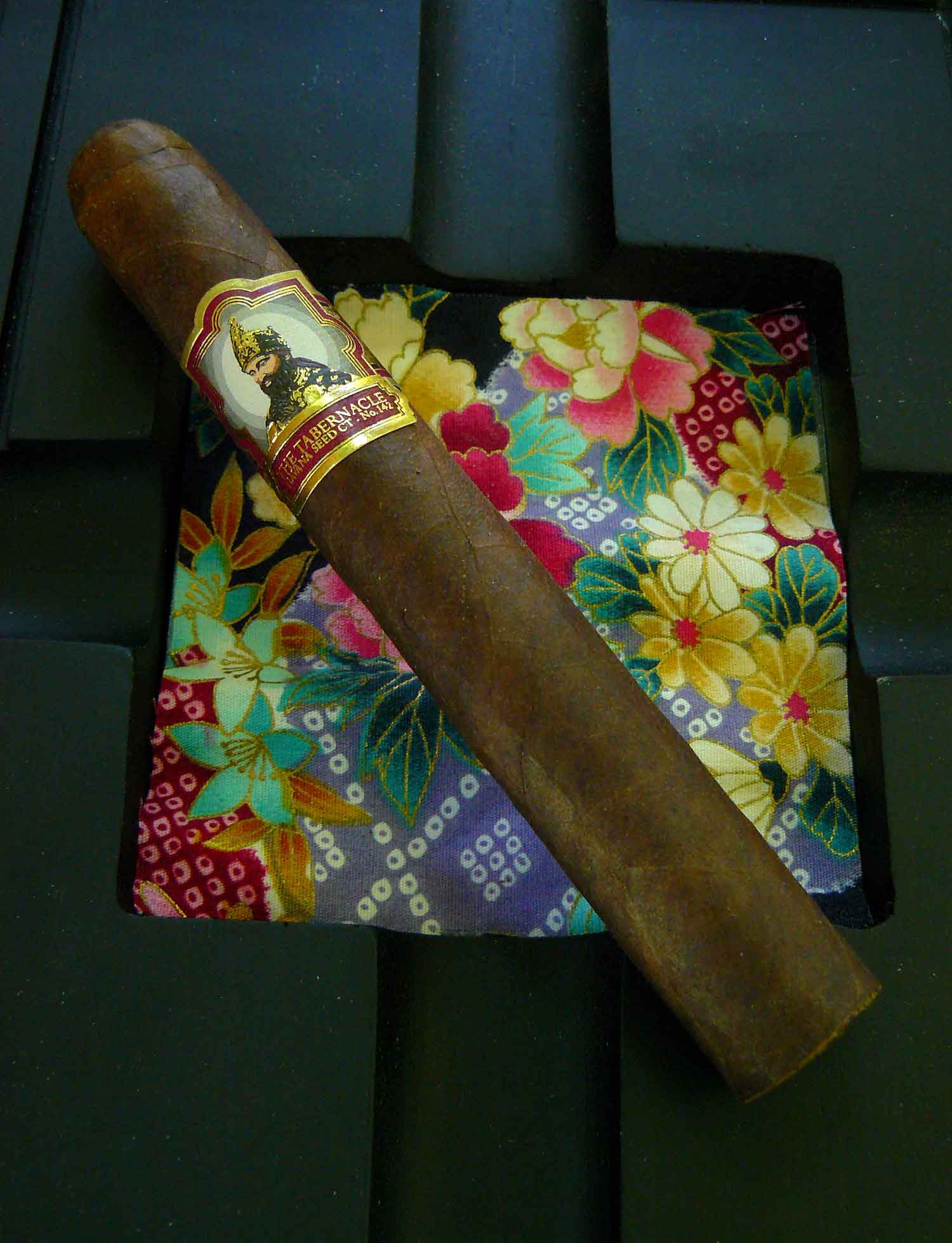 Smoking time: One hour, forty-five minutes
The Tabernacle Havana Seed CT No. 142 presents itself in an attractive mottled reddish-brown wrapper with a few fine veins and tooth in a seamless roll. It is firmly packed and heavy in the hand. Although the aroma off the wrapper is not overly evident, that may be due to the fact that it comes with no cellophane and has been sitting in my humidor for several months.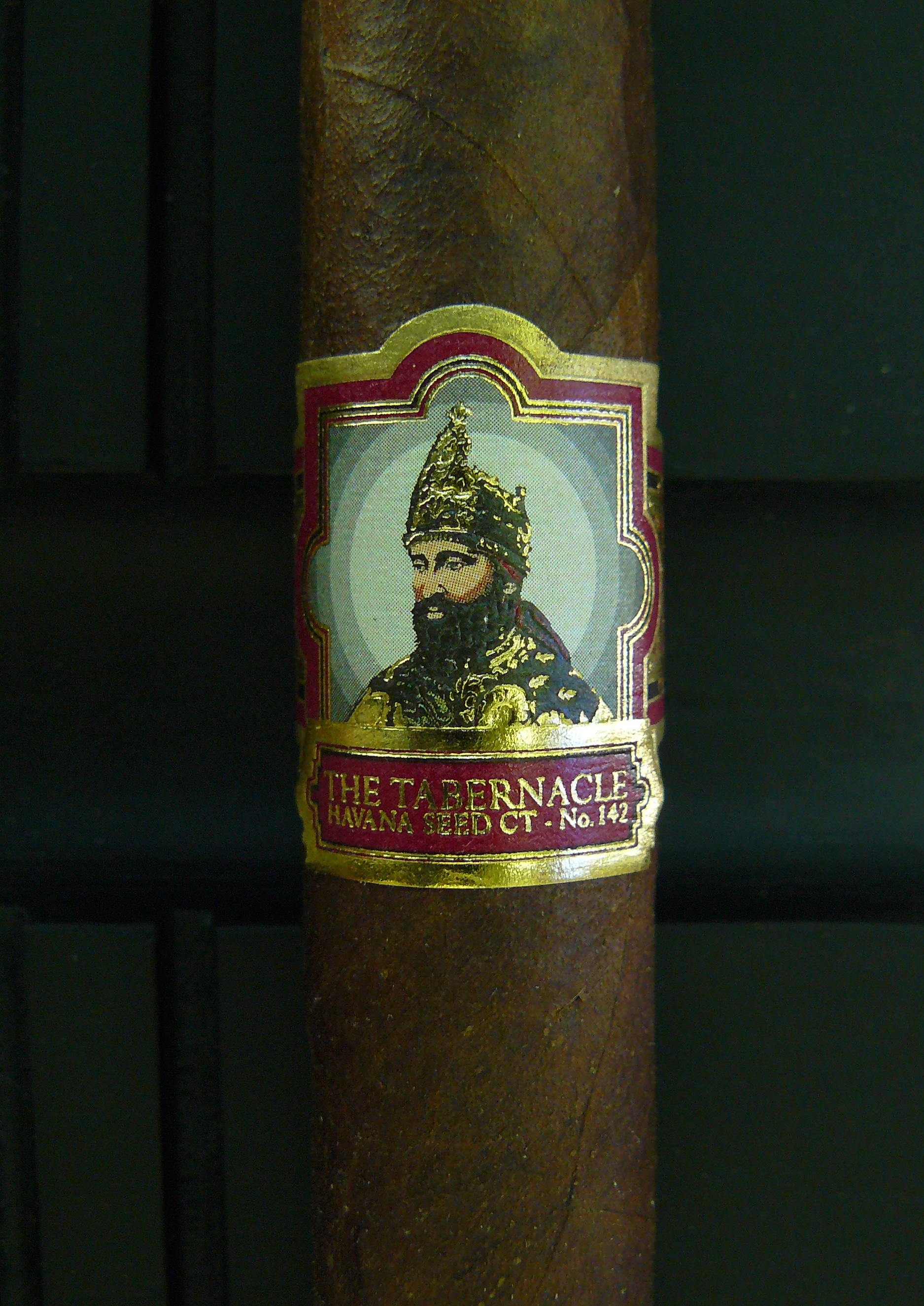 The smoking experience:
A V-cut produces an ideal draw that shows sweet spicy earth and wood with a bit of light coffee, and after a little while, dry leather and light charred notes join in. The burn is sharp and even. Tangy citrus notes soon begin to show up on the tongue. In the middle portion, these same notes continue to please, and some white pepper has also begun to come into play, but soon dissipates as the coffee starts to strengthen. The final third brings in a little added char and the sweetness drops back as the earth, coffee, wood, and leather make up the main flavor components. The Tabernacle Havana Seed CT No. 142 burns down to a firm and cool nub with no harshness on a medium-plus body and just a bit of nicotine strength. The burn only went off by a bit once and immediately self-corrected.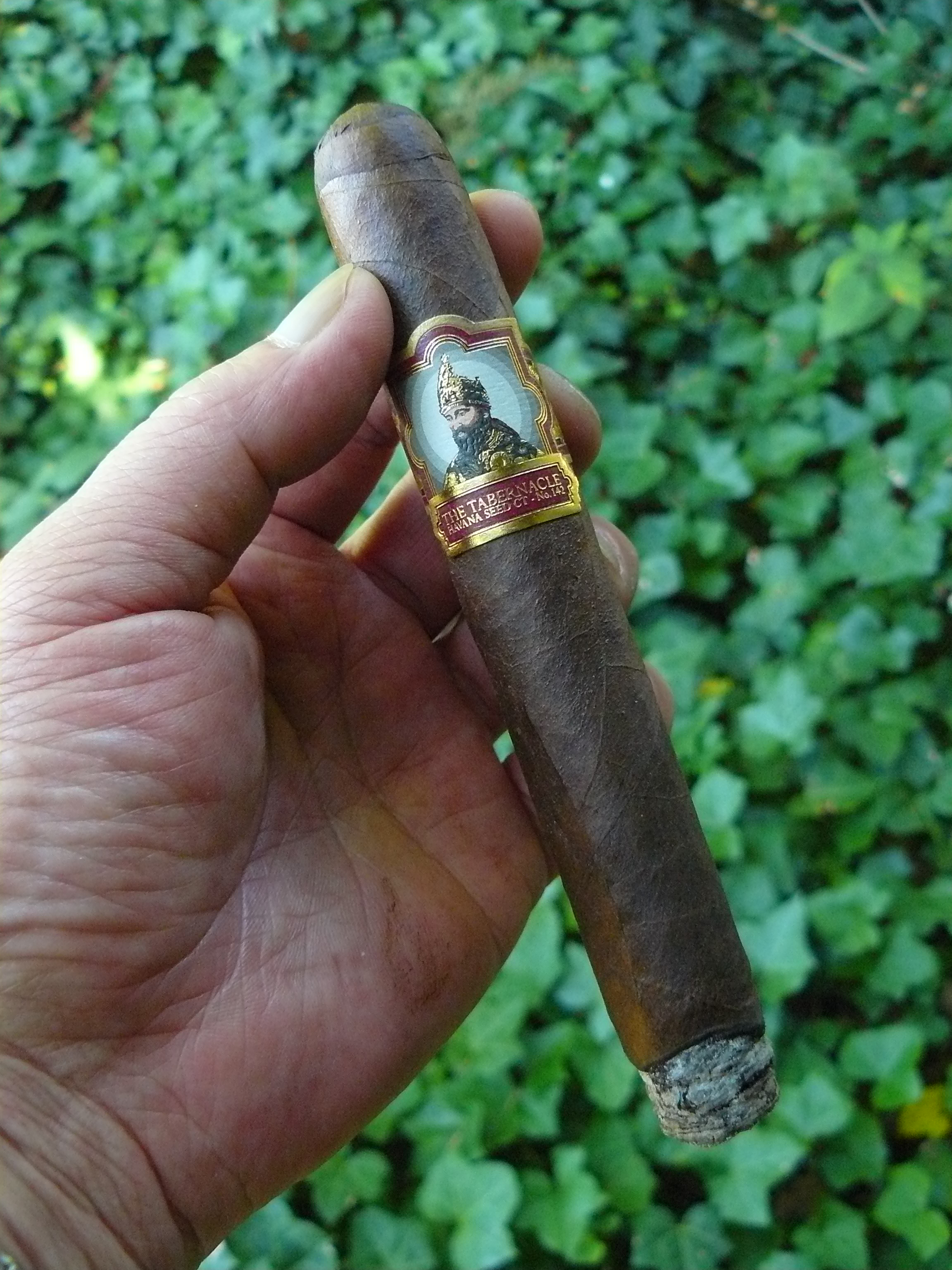 Conclusion:
This was a great cigar to kick back with, displaying enjoyable smooth and complex flavors (albeit with not a lot in the way of transitions), terrific construction, and a long smoking time. I would definitely recommend this one to just about any smoker, new or veteran, who wants to try a flavorful smoke that won't kick their butt with and overload of strength.
You can get The Tabernacle Havana Seed No. 142 here at Cuenca Cigars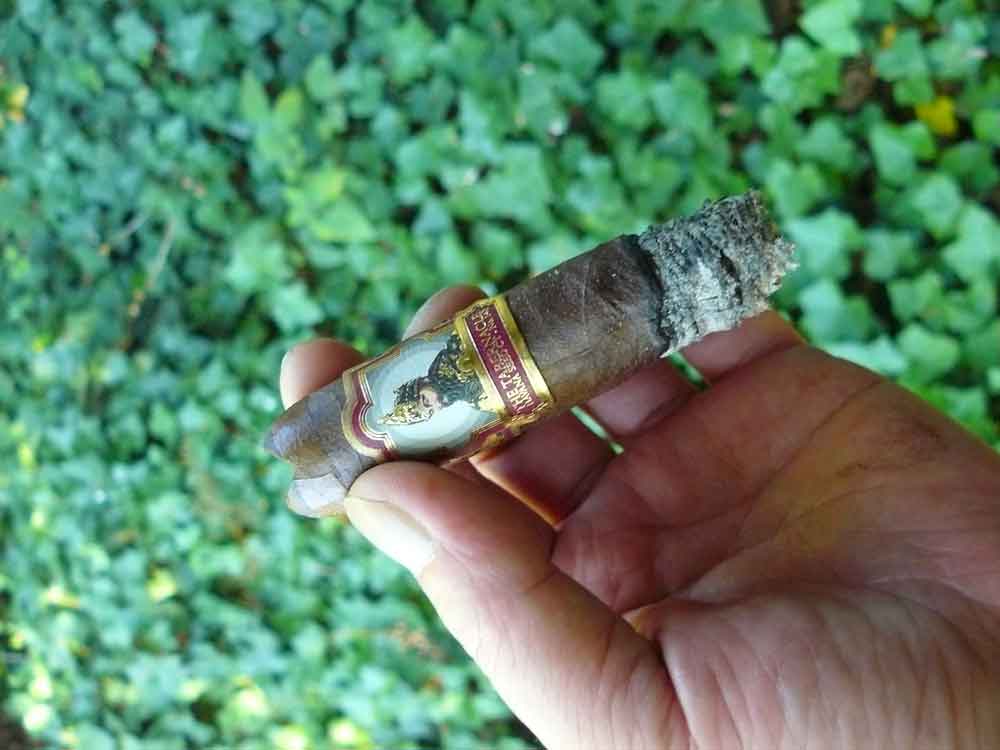 Beverage pairing:
I paired this cigar with a bottle of Boulevard Bourbon Barrel Quad 2015 that had been sitting in my cabinet for a few years, and despite the beer being perhaps a bit over-the-hill (evidenced by the lack of the neck label that fell off), it still provided a great match with the Tabernacle Havana Seed CT No. 142. The cherry and citrus fruit notes combined with light caramel, some barrel wood and a bit of booziness played well with the smoke, resulting in an enjoyable experience. A smooth porter, fruity red wine such as a Zinfandel, or a nice rum would also go very well with this cigar.
Jeff Oda lives in Seattle, WA and is a frequent, if erratic, guest contributor to the Casas Fumando cigar review blog .