Posted by Ana Cuenca on Apr 13, 2014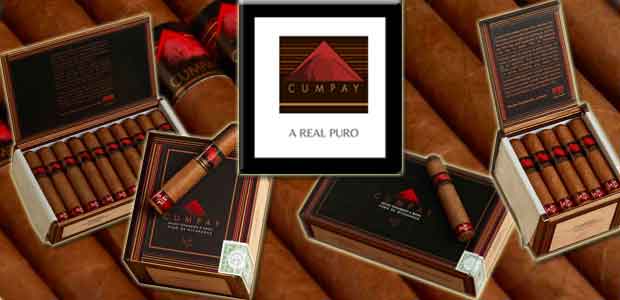 Maya Selva Cumpay Cigars are now available at Cuenca Cigars Online.
These cigars were initially launched in France in 1995. It rapidly growth in the European Union make Maya Selva Cigars turned their attention to a more extended market: The US. The Cumpay Line cigars did their stateside debut at the 2013 IPCPR Convention and Trade Show.
In the Indian language of the "Tawakha", an indigenous tribe that lived on this land, "Cumpay" referred to the rolled tobacco leaf.
Cumpay cigars line is made at the Tabacos de Segovia Factory. A 100 % full-bodied tobacco from Nicaragua. Complex range of aromas, a hint of roasted coffee, hazelnut and leather. This brand was launched in 1999 and by the year 2000 it was nominated Cigar of the Year. Full strength, great taste characteristic rich tobacco from Nicaragua.
Simple but elegant boxes of 20 Cigars each, while the Tube sizes only have a 16 count. This is a cigar with and excellent quality at an incredible inexpensive price point.
While the company is headquartered in Paris, they have recently opened a sales and distribution center in Hollywood, Florida.