Welcome the Cuenca's cigar family. We appreciate your time and business. At this time we would like to hear your feedback on the cigar sample that is included at no cost with when you become a Fan to our Cuenca Cigars of Hollywood Page on Facebook and subscribe to our newsletter. Cuenca Happy is a "house cigar", developed with the love and experience of our journey on this fine epicurean activity. The name is appealing to a quality and reasonable pricing. After you smoke "Cuenca Happy" you are expected to leave with a smile in your face and a satisfaction on your heart for not overspending in the process.
To Participate on this Sweepstakes you need to follow these two easy stages.
Stage I
1.- First you need to become our fan on Facebook by Liking our Page.
2.- Follow this link to enter your information by Clicking Enter Now button at the bottom of the picture you find here: http://www.facebook.com/Cuenca.Cigars.Hollywood/app_121121694568521
Stage II
After you submit your information you will get a Free Cuenca Happy Cigar for tasting and, last but not less you need to follow these steps:
1.- Go to: "https://www.cuencacigars.com//cuenca-happy-660-20-cigars/
2.- Once on the product look for the Review Tab and Click
3.- Click on the Write Review Button.
4.- Fill out the form.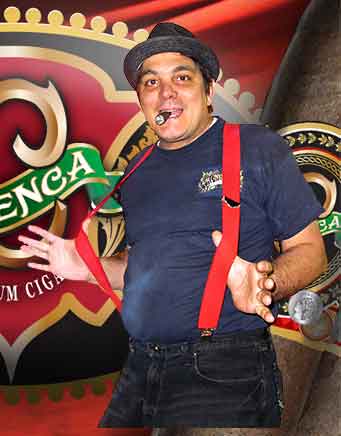 And give us your opinion on the product. Would you buy it? What would you change? What do you think of the smoking experience of it? And any feedback that help to have a successful launching of this cigar.The format is a 6x60 size, long filler especially blend as per our specifications, the price is $ 4 dollars.
You will receive our newsletter with the best offers on the top brand cigars and the latest news and innovations on the cigar world.
Thank you and enjoy!