Posted by Ana Cuenca on Aug 04, 2014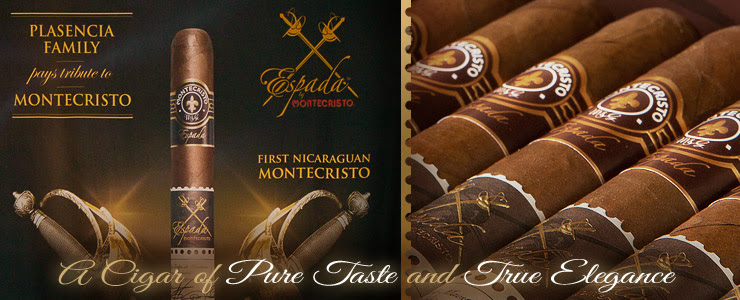 INTRODUCING ESPADA BY MONTECRISTO CIGARS....
The newly released Montecristo Espada is now available right here at Cuenca Cigars Online. For the first time ever, Montecristo and Plasencia have come together to create Montecristo Espada, an absolute masterpiece, and a cigar of pure taste and true elegance.
Montecristo Espada cigars were crafted to commemorate the tradition, knowledge, honor, and power of the legendary Montecristo brand. The result is a rich, majestic, and complex beauty that exudes elegance from your first glance at its lush, suede-covered box to the final puff from the last cigar within it.
Place your order now and be one of the first connoisseurs to experience the magic of Montecristo Espada.
BUY ESPADA BY MONTECRISTO CIGARS NOW