Posted by Ana Cuenca on Jun 03, 2014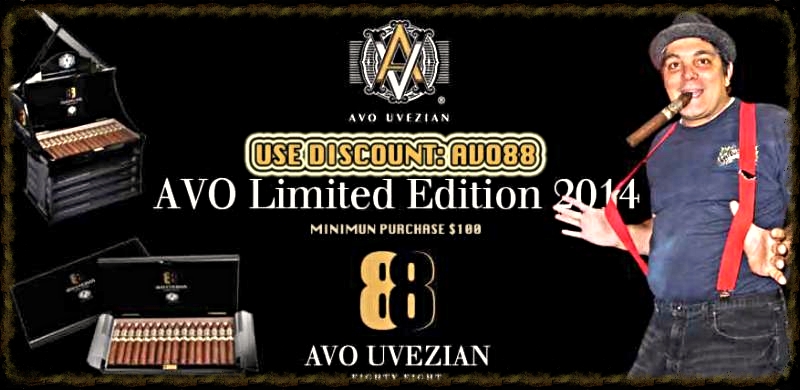 AVO LE14 AVO 88 Cigars - Box of 16
DEALS....
YOUR FAVORITE BRAND IN ON SALE NOW!
The AVO Limited Edition 2014 celebrates the extraordinary 88th birthday of cigar legend, Avo Uvezian. Avo's deep fascination with numerology gains full exposure with the number 8.
Not only does 88 represent the hallmark anniversary Avo Uvezian is celebrating but also the number of keys on a grand piano. Thus, the piano keyboard is the "key" inspiration for Avo's 2014 Limited Edition -­- "AVO 88".
Avo Uvezian's pursuit to compose the perfect blend for his 88th birthday cigar began several years ago.The goal was to compose a cigar that encapsulated an exciting and perfect balance of flavors and strength that is the foundation of every great musical composition. When Avo explained the objective to Master Blenders, Henke Kelner and Eladio Diaz, they were determined to successfully achieve Avo's challenge. The ideal tobaccos were selected, the beautiful Belicoso format was chosen, and years of passionately fine-­-tuning the blend followed. Finally, the dedication to perfection from this legendary trio of cigar composers resulted in a Dominican Puro cigar that will be celebrated by connoisseurs throughout the ages.
Now is the time to taste this amazing and one of my favorite's, AVO Releases.