Posted by Ana Cuenca on Jul 19, 2013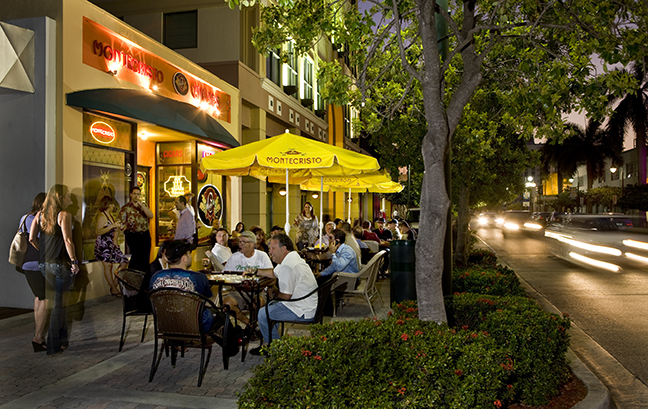 Cuenca Cigars Outside Patio
FOR IMMEDIATE RELEASE:
Next April 29 2011, EO Brand will be pre-releasing their new cigar called La Bomba at Cuenca Cigars of Hollywood, Florida. Espinosa and Ortega release this new cigar as their full Body blend to reaffirm them once again as one of the youngest and highly talented cigars manufactures currently in the market place.
The cigar, "La Bomba" is due to arrive for distribution into the United States on or about end of May 11, 2011. The pre-release into the US will be at Cuenca Cigars in Hollywood, Florida this coming April 29, 2011. Cigar will be presented individually and in a 5 Cigar Pack available with purchase of any EO Brand Box.
Much expectation has been created around this company after they recently merged with Rocky Patel Premium Cigars. Rocky Patel is one of the leading manufacturers of cigars who has created a company that has out shined even those created by multimillion dollar corporations, and they are doing it one customer at a time.Erick Espinosa and Eddie Ortega are very enthusiastic about the introduction of this new cigar. This will set the stage for new and more complex palates. Want know if La Bomba was made for you? Ask a simple question: I am the man? (Or the women?). If so, then come down to Hollywood, Florida and have La Bomba take over you. After tasting this exquisite full body cigar, you will have an answer to all your questions...... Cuenca Cigars will be running a special discount both in the store and online on their full line of EO brand cigars. There will be in-store raffles and prizes. If you purchase a box of "La Bomba", Cuenca Cigars will be giving you a six (6) pack "La Bomba" cigar and a T-shirt. Want know more? Stay until the end and enjoy the "Art and Cigars: "NAKED BEAUTY" tasteful nude photographs by John Gillan. This is going to be one of a kind presentation and fulfilled with nude tasteful beauty!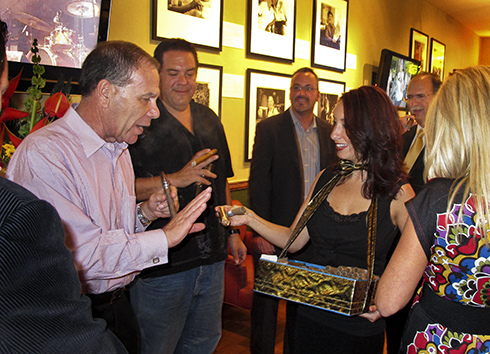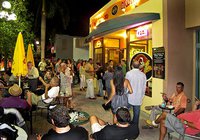 Art and Cigars by John Gillan @ Cuenca Cigars of Hollywood Florida
FOR IMMEDIATE RELEASE:
Art and Cigars to open at the Cuenca's Montecristo Lounge in Hollywood, Florida on Friday April 29, 2011. "NAKED BEAUTY" nude photographs by John Gillan. Hollywood, Florida -Meet internationally known photographer John Gillan at the Montecristo Lounge in Hollywood Florida on Friday April 29, 2011, from 8:00pm - 10:30pm. Join the artist who will sign postcards and talk about his project NAKED BEAUTY.
This is the premier of Gillan's color and black/white nude collection and part III of the Art & Cigar series at: Cuenca's Montecristo Lounge 1928 Harrison Street, Suite A Hollywood, FL 33020 866-417-9454-venue
This collection began in the mid 1980's and spans three decades. The images were captured on location all over the United States in formats ranging from 35 mm to 4x5 film and 35mm digital to 4x5 pinhole. A portion of the work can be viewed at: http://www.gillaneditions.com/figure.html The exhibit will be on display until June 3, 2011 and can be viewed by appointment after the April 29th opening. You can usually catch John at the Montecristo Lounge on Friday evenings; let us know if you will be stopping by. Prints will be available for purchase at the event. Future Art & Cigars Exhibits FRIDAY June 10, 2011- TED SMALLWOOD STORE AND THE SEMINOLE-Black/White photographic documentation of the Historic Smallwood Store Old Indian Trading Post and the Seminole Indians. More exhibits to come!