Posted by Ana Cuenca on Jan 14, 2023
The Plasencia Year of the Rabbit: A Special Edition Cigar to Celebrate Chinese New Year
If you're looking for something special to commemorate the upcoming Chinese New Year, then look no further than the Plasencia Year of the Rabbit. This 100% Nicaraguan puro is a mild to medium-bodied cigar that focuses on tobaccos from the Jalapa Valley. Here's a closer look at this unique and limited edition cigar.
Plasencia Year of the Rabbit
The Blends and Origin
The Plasencia Year of the Rabbit is made with Nicaraguan wrapper, binder, and filler tobaccos. It is produced in Nicaragua at the Plasencia S.A. factory, making it an all-Nicaraguan puro. The tobaccos used for this cigar are grown in select regions throughout Nicaragua, ensuring top-notch quality and flavor for each puff.
The Vitolas Offered
The Plasencia Year of the Rabbit comes in one vitola—a Toro measuring 6 1/2 x 54—which makes it perfect for any occasion or celebration, especially during Chinese New Year! This size ensures a balanced smoke with an even burn and plenty of time to enjoy its complex flavors.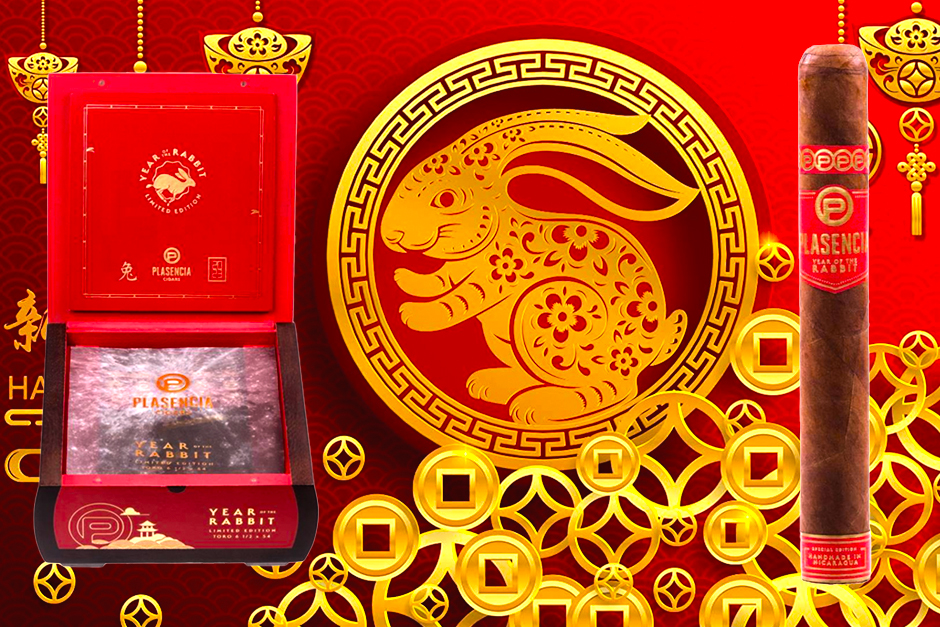 In keeping with tradition, each box of 10 cigars features a detailed image of a rabbit on its lid, making it instantly recognizable as part of this special collection by Plasencia Cigars. As an added bonus, each box also includes a greeting card written in both English and Mandarin Chinese wishing smokers luck during their celebrations!
Taste Profile
The flavor profile is said to be mild-to-medium bodied with notes of earthy tobacco, hints of sweetness and subtle spice throughout each draw. Its flavors linger on your palate after each puff making it an enjoyable smoke that leaves you wanting more! It's no wonder these cigars are selling out quickly as more people learn about them!
Conclusion
All in all, the Plasencia Year of the Rabbit is an excellent choice if you're looking for something special to celebrate Chinese New Year. Its Nicaraguan tobacco blend provides complex flavors that are sure to please even the pickiest of cigar aficionados. Plus, its unique design makes it perfect for gifting or enjoying yourself! So don't miss out on your chance to get your hands on one before they're gone—order yours today!