Posted by Ana Cuenca on Jan 16, 2012
Cuenca Cigars's Top 3 list is the ultimate cigar challenge.
The awaited moment of the final count down from Cuencas own best cigar of 2011 has arrive. We are so excited on the results and the winners, we have two fold the first year participants. It was a close call even though the spectrum of the last three cigars are indeed spread apart. 3rd Place Best Cigar of the Year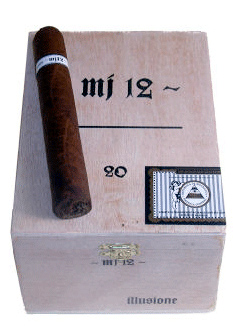 The third runner up is ILLUSIONE MG12. The first that call for in this finalist is the NAME. It will take on a trip just reading it, looks like a title of a science fiction novel/movie. The presentation confirm the initial impressions since it comes wrapped in silver aluminum foil (the natural) and black (the maduro), that itself put it out of the ordinary in the cigar market. It is a well build cigar, tight on the cap and on the tip. Both "Vitolas" have a great color wrapper. It has a good consistency during the smoke and the draw is not perfect but a good one. 2nd Place Best Cigar of the Year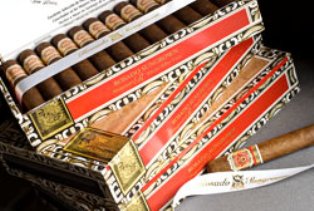 The second finalist really deserve all kinds of good comments: Rosado "Sun Grown" fifty four. Once again we have some creativity on the name of the cigar. You can easily says that is the BEST value vs. price equation out there. The presentation is modest but it has what is need it. Well build, great aroma, great medium-soft flavor, no "kick-back" on this one Belongs the great Family of Arturo Fuentes, so right there you are guarantee of quality craftsmanship and love. 1st Place Best Cigar of the Year
For the Grand finale, GOD OF FIRE Don Carlos, Toro. Especial Edition 2011. WOW, now we are talking! A three year matured cigar, perfect build! perfect wrapper! unique ring! great consistency in the smoke! once you finish it you either want to cry or light up another one. The only negative is the availability, but then again you do not have to worry about that, we have it for you right here in Cuencas.
Stay tuned, now that we released the Best Cigars, we need to pick THREE FINAL FAN WINNERS and they will get a Price that is worth many words..... We are looking forward for 2012 and what will show up! Until then
The Cuenca family!
Cuenca Cigars
1928 Harrison StreetHollywood, FL 33020866-417-9454
Cuenca Cigars of Hollywood
Montecristo Lounge
Cuenca Cigars in Twitter
Mobile Alerts