Posted by Ana Cuenca on Jan 03, 2014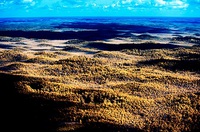 October 28 - December 31, 2011
Join us on Friday November 4th and meet south Florida photographer John Gillan at the Montecristo Lounge from 8:00pm - 10:30pm. John will talk about his unique selection of paired images.
This body of work is a juxtaposition of Gillan's legacy images and some of which have never been seen before.
The exhibit will be on display until October 24, 2011 and can be viewed by appointment after the September 30th opening. You can usually catch John at the Montecristo Lounge on Friday evenings, let us know if you will be stopping by.
Prints will be available for purchase at the event.
Thank you to all who have been coming to the exhibits and supporting the Art and Cigars series that began in 2011. It is always a pleasure to see your familiar faces and meet many new art and photography enthusiasts.
A portion of the work can be viewed at
http://www.gillaneditions.com/abstracts.html
Best selection of Premium Cigars in Florida, national cigar brands, cigar samplers, Cigar Accessories. Huge selections at the lowest prices + Free Shipping over $99. Discount, Free Cigars, Deals, Humidors