Posted by Ana Cuenca on Jan 03, 2014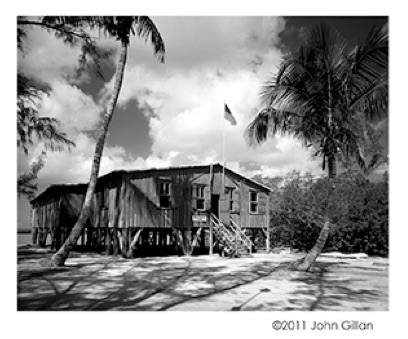 1928 Harrison Street
Hollywood, FL 33020
Time: Friday, June 24 8:00pm - 10:30pm
Art & Cigars to open fourth exhibit at Montecristo Lounge of Hollywood, Florida on Friday June 24th, 2011. " Smallwood Store and The Seminole", Photographs - Black and White Giclee prints by John Gillan.

Hollywood, Florida - Meet photographer John Gillan on Friday June 24th, 2011, from 8:00pm - 10:30pm. Join the artist who will sign postcards and talk about his project SMALLWOOD STORE AND THE SEMINOLE.
Part IV of the Art & Cigars series at:
The Montecristo Lounge of Hollywood.
1928 Harrison Street
Hollywood, FL 33020
INFO:
866-417-9454 venue
John Gillan's Smallwood Store documentation began in the late 1980's. The Store which was placed on The National Register of Historic Places in 1974 had been closed since 1982. Ted's granddaughter was in the process of restoring the store and Gillan stepped in to render his creative photographic ability and his passion for the project to collaborate and place this Florida treasure on the map. The documentation spanned two years and was successfully produced into an exhibition which travelled the state of Florida on a nine museum tour with a grant from the Florida Humanities Council.
The Smallwood Store is located in Chokoloskee, Florida in the Ten Thousand Islands region of southwest Florida and has been open to the public as a museum since 1991 due to a lot of hard work, donations, grant writing and mosquito bites!
This is the first time that the collection will be shown in black and white and combines the interaction of the Seminoles at the store. The color version can be viewed at:
http://www.gillaneditions.com/smallwood.html
Prints will be available for purchase at the event.
The exhibit will be on display until August 22, 2011, and can be viewed by appointment after the June 24th opening. You can usually catch John there on Friday evenings, let us know if you will be stopping by.
Original exhibit sponsored by The Polaroid Corporation.
More exhibits to Come in September, October and November!