Posted by Ana Cuenca on Jan 17, 2016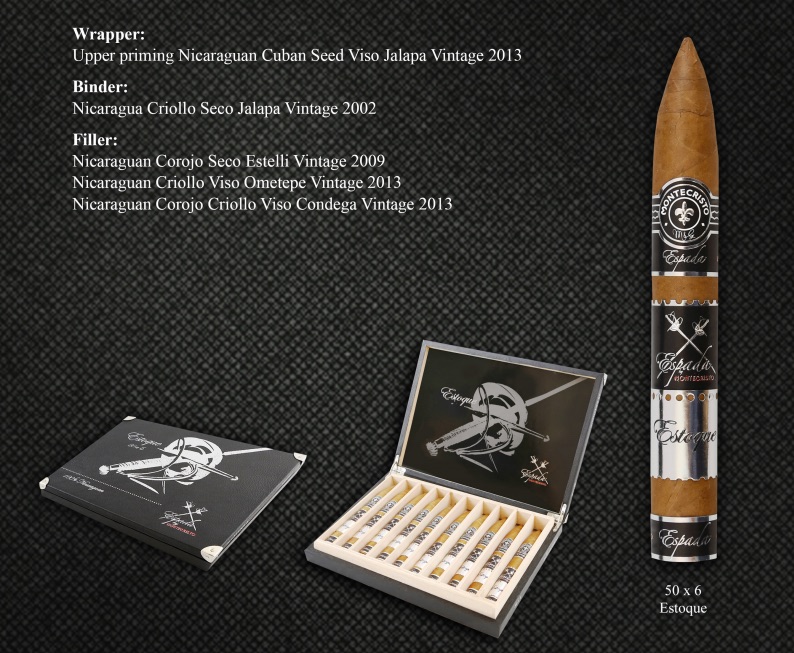 The Espada by Montecristo Estoque is truly a unique cigar. It's a limited edition release that was showcased at the 2015 IPCPR to celebrate the brand's 80th Anniversary (along with the Monteristo 80th Anniversary, a new size for Montecristo White Series cigars, and the Montecristo White Vintage Connecticut).
All of the cigars in the brand pay tribute to the old Cuban cigar factories, where The Count of Montecristo was a popular book. The Espada line was showcased in 2014, and was the first Nicaraguan puro for the brand. It was also the first Montecristo cigar to be made in the Nicaraguan Plasencia factory.
The Montecristo Estoque cigar is part of the Espada line, but features a completely different blend. The name "Estoque" refers to the sword used by bullfighting Matadors in Spain. Through elegance and boldness, the cigar certainly lives up to its namesake. The Estoque cigar is a full-bodied cigar made with Nicaraguan tobacco as pure as it is rare.
You can get the Montecristo Estoque cigar in only one vitola- the 6 x 50 torpedo. They are available in boxes of ten, and there are only 5,000 boxes available. Get yours before they run out. Buy your cigars for the best online prices from Cuenca Cigars.