Posted by Ana Cuenca on Mar 05, 2017

Maya Selva Flor de Selva Grand Presse Box-Pressed Maduro Cigars are the latest addition to the Flor de Selva Maduro Line and it will be the only box-pressed cigar in the line. Maya Selva Flor de Selva Grand Presse are well-crafted premium smoke that would appeal to wide variety of smokers. Franco-Honduran cigar maker Selva introduced the "Grand Pressé" at the IPCPR 2016, and it has been available to European consumers since fall. The new Toro Grande format is an exciting addition to the Maduro line.
These cigars are blended with Honduran ligero and viso fillers bound by Brazilian Mata Fina binder. They are wrapped in a dark and oily Honduran Habano maduro wrapper which has been fermented naturally and pressed later. The cigar display a medium to full body profile with generous notes of cocoa and espresso joined by subtle semi-sweet nuances. They burn evenly with perfect draw and produces thick ash and plumes of smoke.
Maya Selva Flor de Selva Grand Presse possess a ring gauge of 56 and length of 6 inches. They come neatly packaged in boxes of 10. The cigar hits the Cigar Journal 2016 Top 25 Cigar of the Year and has received enormous acceptance by the cigar aficionado community. You can buy them now at Cuenca Cigars online.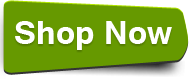 Save this on Delicious