Posted by Ana Cuenca on Jan 20, 2013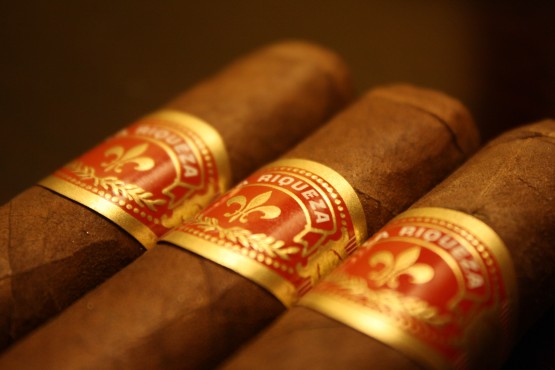 As per article on Cigar Insider by Gregory Mottolla: "LA RIQUEZA BRAND GETS NEW PACKAGING". La Riqueza, one of my favorite cigar blends is getting a new packaging due to the fact, says Pete Johnson (who also owns Tatuaje), the brand has become the weakest seller in his entire brand portfolio. Rather than cancel the line, he's decided to repackage it, changing the format from 25-count boxes to 10.
I cannot understand how that can happens. Have you ever smoked "La Riqueza No1, 2,3... you named? You should do that. This is one of the most beautiful smokes you may ever have. Not just elegant but flavorful and perfectly packaged cigar. Hera at Cuenca Cigars we can not get enough of them. We are always backordered. What gets my attention, is that people awaits patiently until we get more of them. They can go ahead and smoke something else, but they will always go bag to "La Riqueza".
The blend comes in two differents shapes: Cabinet and Box Pressed. Even when they both are great, and the blend is the same, they both smoke very differently, still amazing. Either one, Cabinet or Box Pressed, they both deserve that you give a try.
I just want to make a call to the cigar community, try this cigar, you won't be disappointed. I found this review that I think describes pretty well what I feel and love from this brand. Feel free to read it.
To read the full article on Cigar Insider, follow this link.
See Prices and Look for Tatuaje Cigars here.
Popular Brands
Tatuaje Cigars, Arturo Fuente Cigars, Perdomo Cigars, Romeo y Julieta, Montecristo, Carlos Torano Cigars, Ashton Cigars, My Father Cigar Company, H Upmann, Oliva Cigars