Posted by Ana Cuenca on Jun 19, 2015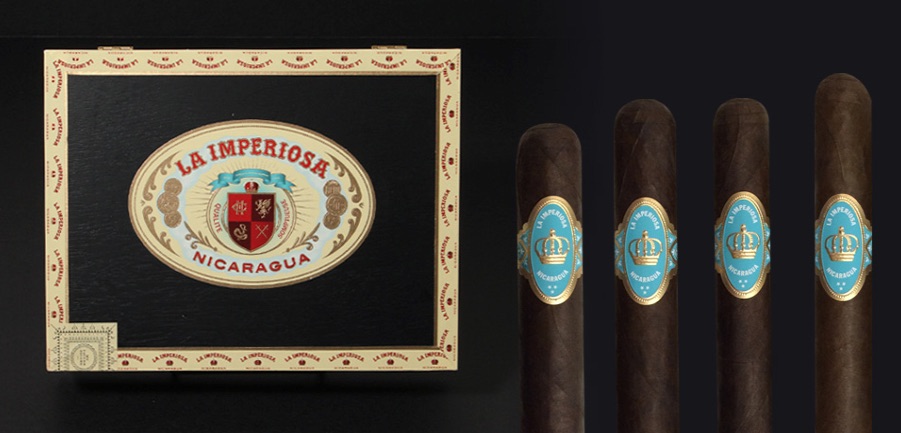 Crowned Heads News. Crowned Heads has recently announced its second collaboration between Crowned Heads and My Father Cigars S.A factory in Esteli: La Imperiosa. This will be a regular production brand (following-up 'Jericho Hill') released, for worldwide distribution.
"La Imperiosa" was Originally a Cuban brand from the early 1900's. It translate to 'the imperative,' or, "..that which is absolutely necessary or required." The Artwork were inspired by the The La Imperiosa artwork and band were inspired on the original Cuban vista and band of years gone by.
The cigar was blended with 100% Nicaraguan binder and filler tobaccos, finished with a dark and imposing Ecuador Habano Oscuro wrapper. The blend will be identical to the Las Calaveras EL 2014 blend. Released in May 2014, the Las Calaveras EL 2014 brand went on to become one of the year's most sought-after new releases, and was praised by cigar enthusiasts around the world.
Despite the fast selling-out, the demand for Las Calaveras EL 2014 remained high worldwide and constant. As a result, Crowned Heads though it was 'imperative' and 'absolutely necessary' to respond to that demand. And "La Imperiosa" was born.
Packaged in traditional 24-count boxes, La Imperiosa is available in (4) classic Cuban vitolas:
"La Imperiosa" made at My Father Cigars, S.A., Esteli, Nicaragua.
coming Soon "La Imperiosa" Cigars by Crowned Heads!
The latest Crowned Heads-My Father Cigars collaboration. To be unveiled at the 2015 IPCPR trade show in New Orleans. Stay Tuned!