Posted by Ana Cuenca on Jul 05, 2017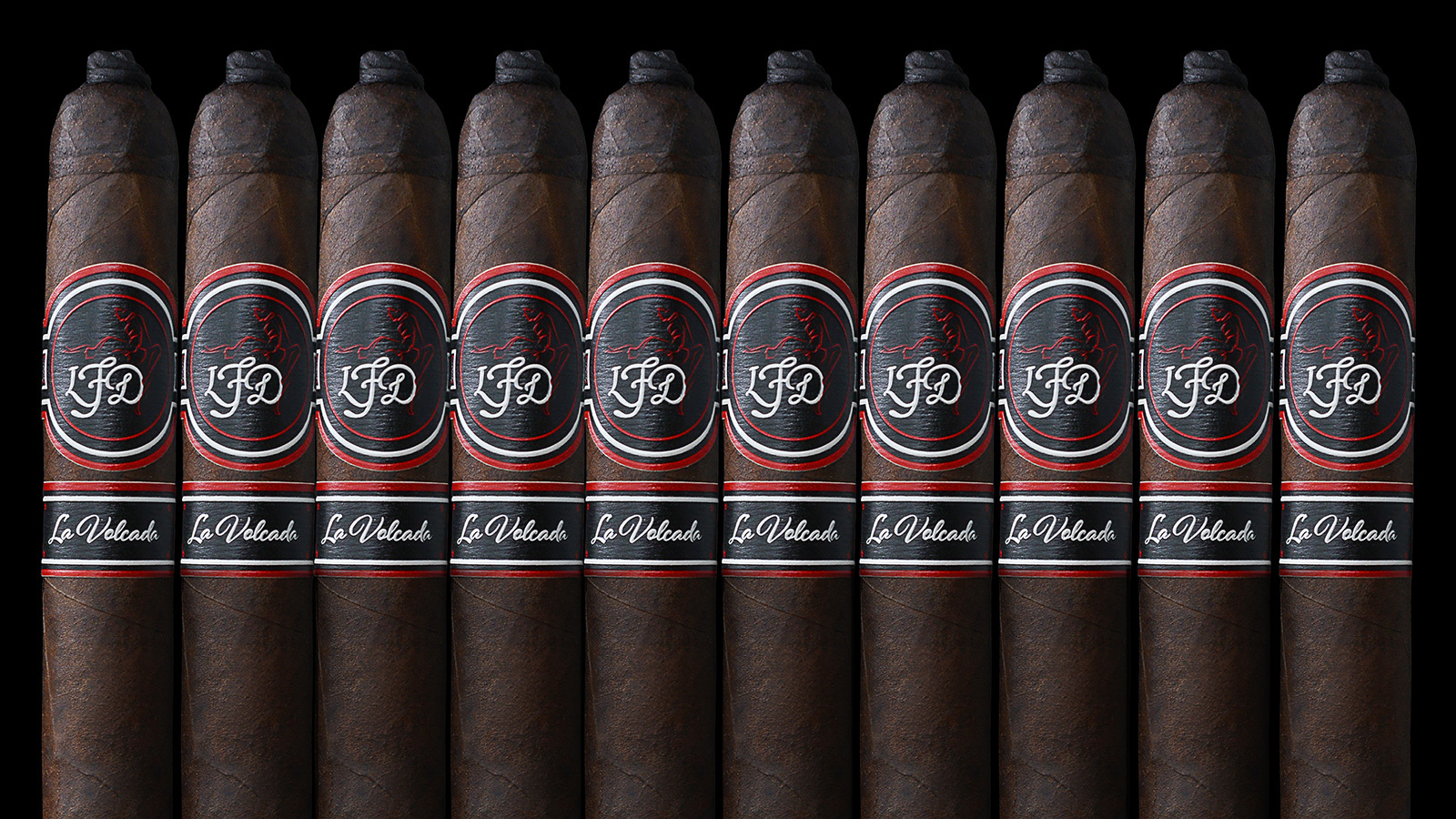 Next week Las Vegas will be once again holding the biggest event for the Cigar Manufactures and Retailers, the 2017 IPCPR trade show and Convection. Every year, every cigar Manufactures uses this time to present to the ever growing community of Retailers all the new products they are putting out to the market. La Flor Dominicana will be debuting an entirely new brand La Volcada and will also bring back the old times favorite the Factory Press.
The owner of La Flor Dominicana, Litto Gomez was born in Spain, but since an early age, his family moved to Uruguay. His memories of this country and his perception of the Tango are the inspiration for this blend. La Volcada pays homage to the Tango lyrics and form of dancing that is Uruguay heritage, even though the Argentinians may disagree. Tango, also referred as the "Dance of Love" and one of the most popular steps of the dance called: La Volcada which translates to English as a "Tip Over." is the inspiration for this new cigar.
Litto's homage to this dance is made in the form of an elegant cigar with tons of flavors and attractive construction. After the total success of La Flor Dominicana Andalusian Bull getting the No 1 Top 25 Cigar of the Year 2016 by Cigar Aficionados, Litto Gomez finds imperative to bring us another winner.
La Volcada initial release will be a Churchill with 7 x 48 ring gauge. The wrapper used is a dark and oily San Andres with a cap neat coiled to add attraction and elegance. Fillers are from La Candela farm owned by Litto Gomez and Ecuadorian Corojo binders to add flavor and strength to the blend. La Volcada intends to be a regular production for La Flor Dominicana, and the price point will be at $12 SMRP. Boxed in 20 counts, elegantly wrapped in a black, red and white band that shows a silhouette of a dancer performing La Volcada step.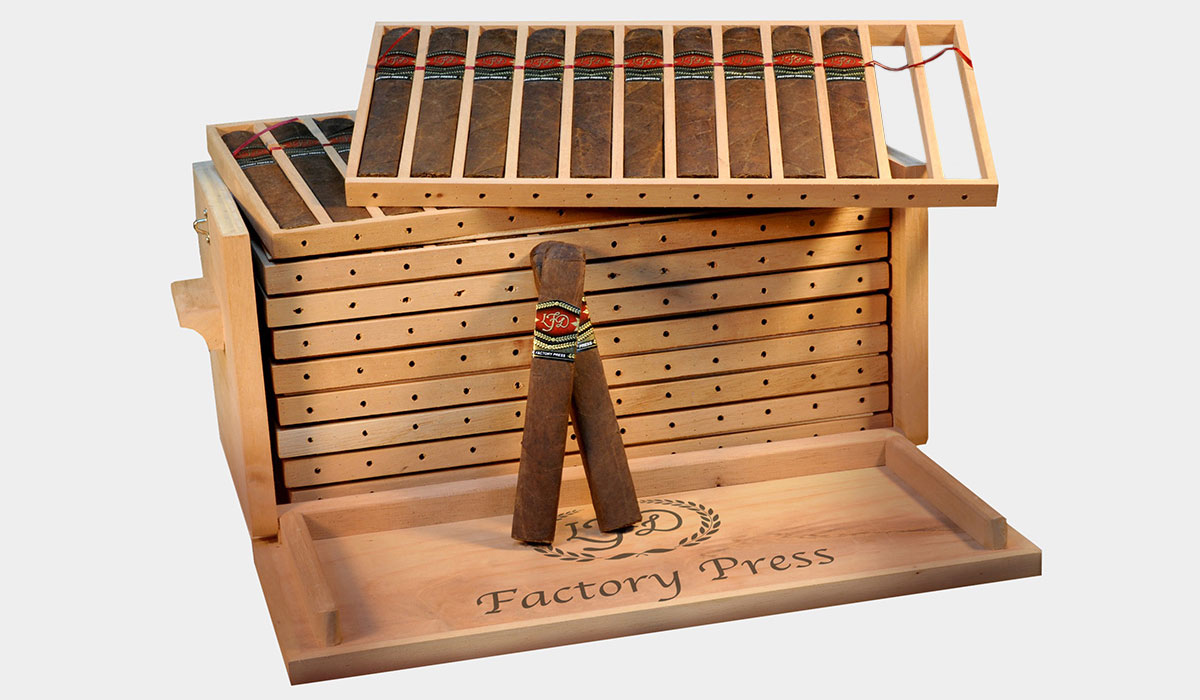 The last but not less will be the return of the acclaimed Factory Press. The 2017 version of this blend will a 6 1/2 x 58 ring gauge. As usual, the cigar comes in a squared of format and also Limited Release to a 300 Boxes. The blend will be a compound of Dominican fillers from La Candela farm, the binder will be a Sumatra leaf, and the wrapper will be an Habano from Ecuador. With 120 box count coming in 10 slots of 12 cigars each the 2017 Factory Press has a $15.10 SMRP.
Both releases will be available at Cuenca Cigars as soon as La Flor Dominicana releases them. Expecting a time of approximately three weeks to a month, you can pre-order these cigars now in our Online Store.