Posted by Ana Cuenca on Oct 12, 2014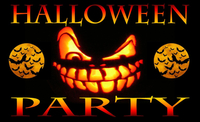 Get your friends and family together for a tricky treat of a party! This coming October 31, 2014 come to Cuenca Cigars in Hollywood Florida to celebrate the scariest night of the year. Everybody is welcome. Make your Halloween party spooky-good time here at Cuenca Cigars while people watching.
No Custom, you are welcome. Customs on, WELCOME! Come early. Happy Hour all drinks and cigars 20% Discount from 5pm to 6pm.
Seat in our outside patio and enjoy the evening. Your scary-awesome Halloween starts here!
Follow us: