Posted by Ana Cuenca on Mar 03, 2011
Grand Opening of The Montecristo Lounge of Hollywood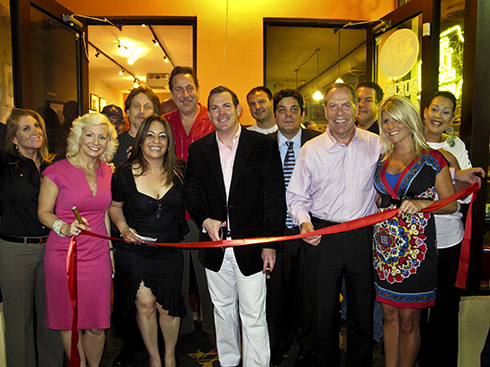 **(See Below)
FOR IMMEDIATE RELEASE: The Montecristo Lounge of Hollywood Grand Opening.
HOLLYWOOD, Florida- The Montecristo Lounge of Hollywood held the official ribbon cutting ceremony and grand opening with Mayor Peter Bobber and the executives from Altadis USA on Friday February 25, 2011.
The event was sponsored by Altadis USA and Cuenca Cigars. "Altadis USA brands include: Montecristo, Romeo Y Julieta, H. Upmann, Warlock, Siglo, A. Turrent Triple Play, Trinidad Habana Reserve and many others".
The festive atmosphere included sophisticated cigar girls from Truu Salon Aveda handing out free Montecristo cigars. In charge of the food for the most sophisticated palate were Big Easy of Hollywood and Lucas Giulio.
At the end of the night an extensive raffle took place. 200 Cigars Humidor, Montecristo Knife set, Montecristo Watch amount others were raffle. The evening was plenty of the genuine Cuenca's hospitality.
The Montecristo Lounge is a member's only club that has been able to attract business partners like, Timeless-Destinations, Connection for Business, Mr. Jorge L. Rodriguez MBA from Allstate and Prolexic Technologies who are professionals and offer a nice distinction to our business and the city. "The more we attract successful companies and entrepreneurs to our city, the more revenue we will generate for all those surrounding businesses." commented Ana Cuenca. All Montecristo Lounge members received special Montecristo 75th Anniversary gift packages a Montecristo Hat and all invites received free Montecristo Cigars from Altadis USA.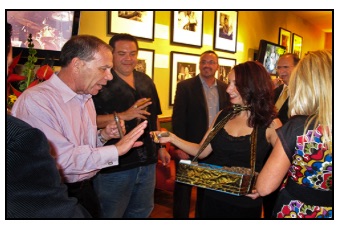 Montecristo Lounge of Hollywood Florida. In this Picture: James Colucci is been handed a Montecristo Cigar by one of the Truu Salon Aveda girls. Also in the picture Jeff from "Smoking with the Caballos" Mobile Cigar another venture from Cuenca Cigars and Mobile Cigars sponsored by Altadis USA.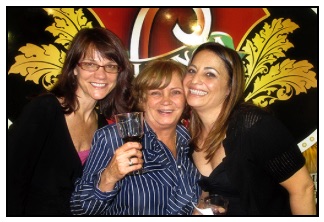 Judy Ericson from Hollywood City CRA, Raquel Lopez, Cuenca Cigars owner and Ana Cuenca store Marketing and Sales. City of Hollywood has been of a great support on promoting Cuenca Cigars Montecristo Lounge. Thank you!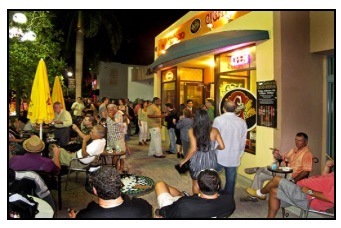 Cuenca Cigars and Montecristo Lounge outside patio. Over 500 people came for the event that nigh. All of them enjoyed Cuenca Cigars patrons hospitality and had the opportunity to see our first Art Exhibit 100 by John Gillan. A week after the event, people still talk about it.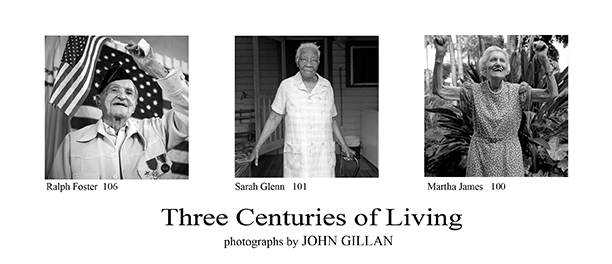 Inside Cuenca Cigars Montecristo Lounge and surrounded by Experience and greatest of life "Life at One Hundred" by John Gillan. In the Picture Jamilet Calvino from Cigar Snob Magazine and Theresa Gillan. Also visited our store for Grand Opening: Berta R. Bravo "The Guayabera Lady"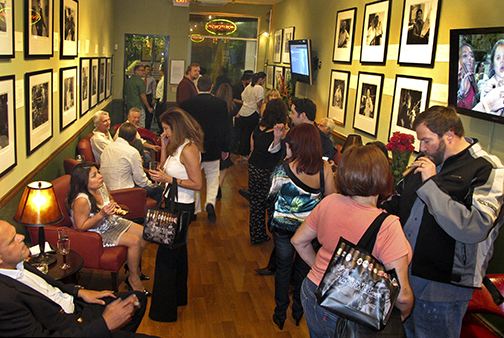 Oriente Band great performance.
Altadis USA Representatives: Perrotta, Jennifer, Tim Person, Jill Meyers, Rob Maneson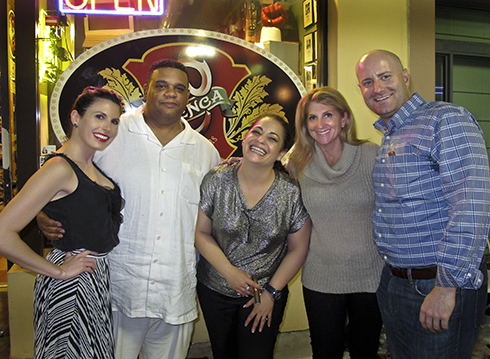 Also, from the Cigar Industry Joaquin Saladrinas from My Father Cigar Company.
** In this picture: The Mayor of Hollywood, Mr. Peter Bobber while doing the Official Ribbon Cutting at Cuenca's Montecristo lounge and Altadis USA Executives: Janelle Rosenfeld, VP Premium Cigar Marketing & Communications; James Colucci, Executive Director of Marketing; ; Jill Meyers, Marketing & Promotions Coordinator; Susan Henson Premium Territory Manager and Jeff, Miguel and Ana from Cuenca Cigars and Mobile Cigars and Montecristo Lounge Members and Friends. Cuenca Cigars Montecristo Lounge at Downtown Hollywood was visited that night by, at least 150 people! Thanks to all for coming! Professional Pictures were a courtesy of John Gillan Photography.