Posted by Jeff Oda on Jan 21, 2019
Colibri V-Cut Cigar Cutter
Rather than a cigar review, here's a look at an accessory that is often overlooked when talking about the smoking experience.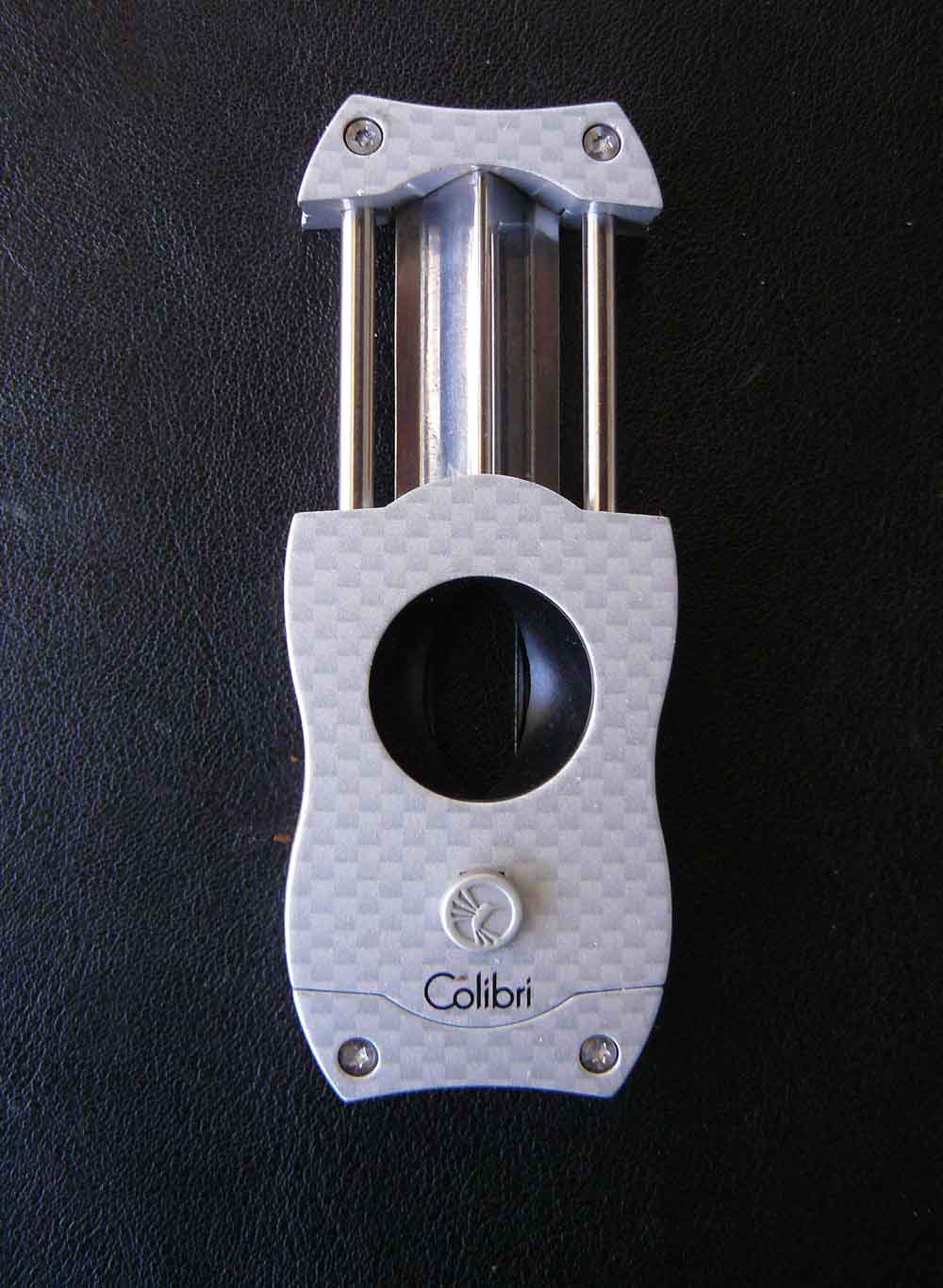 Like many smokers, I tend to lean toward the double-bladed guillotine as my cutter of choice, but sometimes, it may be a good idea to look to a broader view of cuts when lighting up. That's where the Colibri V-Cut comes into play. Although I have relied on my trusty Xikar Xi2 as my go-to cutter for a number of years, when I received this cutter from my good friend Ana Cuenca at Cuenca Cigars, I was intrigued enough to see what it would bring to my experience.
At a size of 2-7/8"L x 1-5/8"W x 5/8" D, the Colibri V-Cut is not small, but neither is it a cumbersome accessory to stick in your pocket. It does have some heft to it, though. It's also presents a nice look with its duo-tone silver and gray color scheme with black backstop. So the main criterion is how well does it work?
Quite well, actually. The action of the button release is all you can expect, and the slide is smooth. What surprised me is the depth of the cut, which results in an easy-going draw, no matter what size or shape of vitola I smoked. As a caveat, most of the cigars I smoked with this cut were in the 50RG+ range, so take that for what you will, but even a torpedo, with a slanted guillotine cut that didn't produce my preferred draw turned out nicely with a re-cut with the Colibri V-Cut. When Ana told me that a V-cutter could produce a good cut on a figurado, I was skeptical, but it turned out that she was absolutely right. Maybe old dogs can actually learn new tricks, lol.
To sum up, I will absolutely use this cutter on about 50% or more of the cigars I light up from here on in, and won't look back. My Xi2 will still be the one I reach for without thinking, but the Colibri V-Cut will also always be within reach. It's a great looking and solid cutter (it really is built like a tank!), and it's a welcome addition to my accessory collection. It produces a cut that is deep and clean, resulting in an ideal draw, and doesn't give any indication that it will go downhill anytime soon. At $50, it's not cheap, but in my opinion, it's well worth the price.