Posted by Jeff Oda on Sep 20, 2019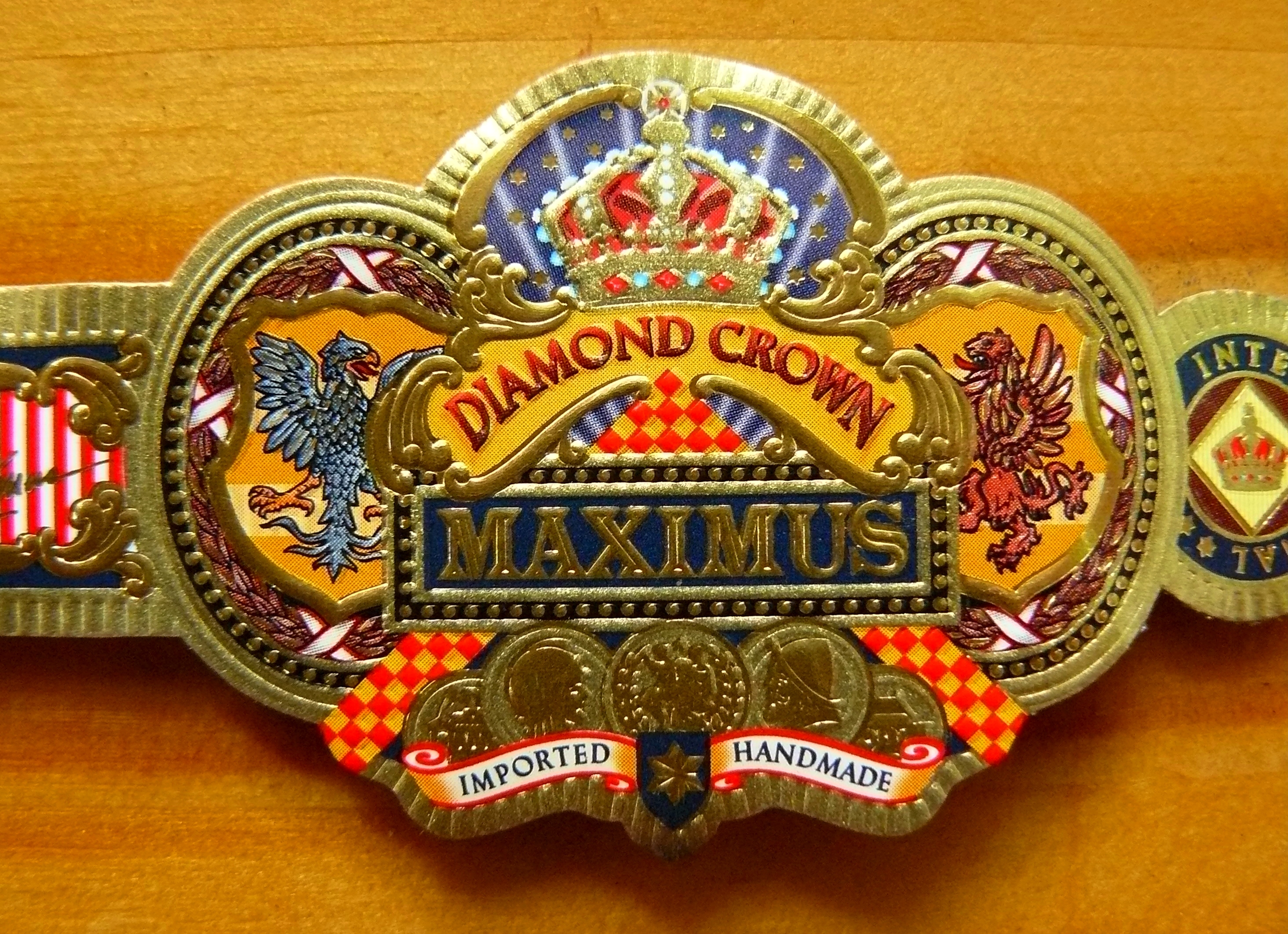 Since 2003, J.C. Newman Cigar Company has offered the Maximus as a full-bodied complement to its super-premium Diamond Crown lines. Using a wrapper grown by the Oliva family in the El Bajo region of Ecuador, it is blended by Carlito Fuente and manufactured at Tabacalera A. Fuente in the Dominican Republic. The Maximus comes in seven sizes:
#1 Double Corona – 8x50
#2 Churchill – 7x50
#3 Pyramid – 6⅜x50
#4 Toro – 6x50
#5 Robusto – 5x50
#6 Double Robusto – 5x56
#10 Double Belicoso – 6¾x54
Prices run from $11.25 to $18.95 per cigar in boxes of 20.
• Wrapper: Ecuadorian El Bajo sungrown
• Binder: Dominican Republic
• Filler: Dominican Republic
• Size smoked: #6 Double Robusto 5x56
• Price: $12.45
Smoking time: One hour, forty minutes
The Diamond Crown Maximus is an attractive cigar with a wrapper that is a consistent dark brown with a silky feel. It has a light oily sheen and a few fine veins. The firm roll shows tight seams and the colorful band matches well with the wrapper. The wrapper gives off a scent of earthy barnyard, while the foot brings up rich earthy and woody tobacco. After giving it a v-cut, sweet earthy tobacco and light baking spices emerge.
The smoking experience: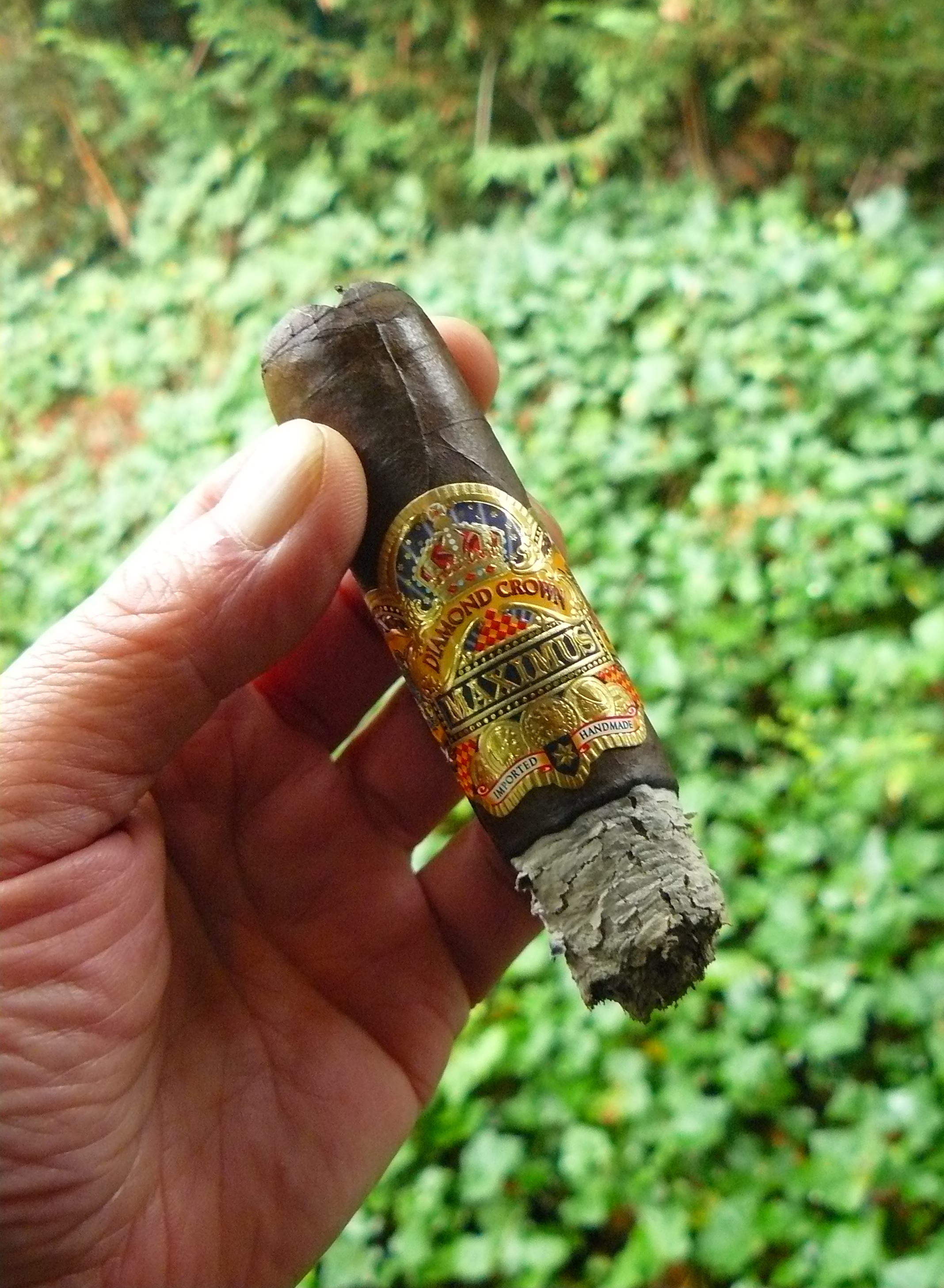 A nice long toasting with my single flame lighter produces a good mouthful of smoke that displays rich natural tobacco, sweet earth, spice, and oak. Musk and bread soon enter on the smooth, rounded smoke, and there is just a touch of pepper on the retrohale. The second third of the DC Maximus brings in some honey sweetness, while the pepper pretty much disappears. A savory note joins in to complement the sweetness, and a bit of cocoa joins in, as the bread and musk move up. The sweetness drops back, but is still present, as the savoriness becomes more noticeable. They final third shows a nice balance between the light sweetness and savory note. Rich tobacco, wood and bread, as well as light musk and spice play well with each other, and there is even some citrus on the back end. A small amount of char enters as the Diamond Crown Maximus winds down. It finishes at near medium-full body, with mild strength.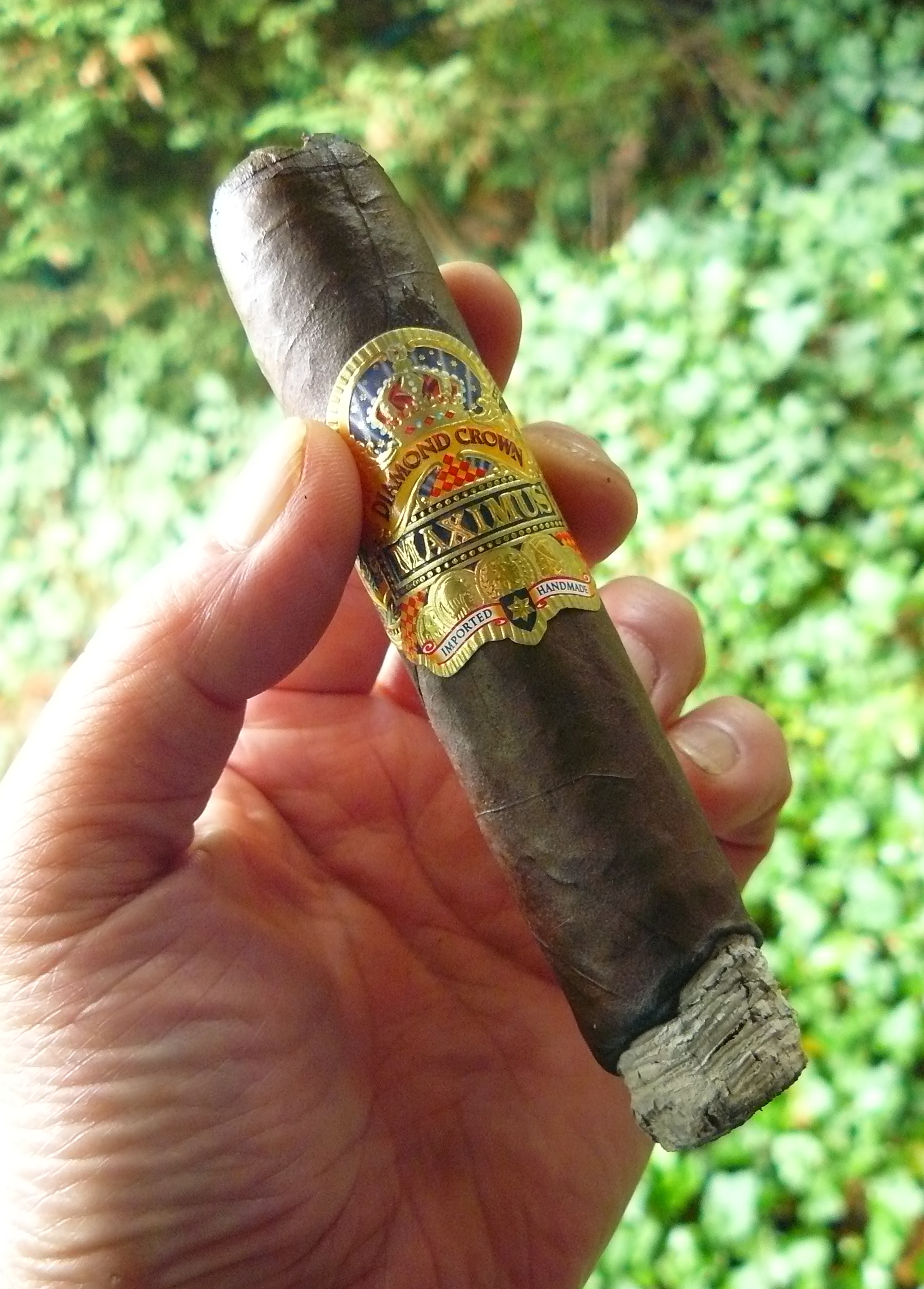 Conclusion:
The Diamond Crown Maximus proved to be a very pleasurable smoke; smooth and complex, with flavors that melded well with each other. Construction is top notch, and even though the burn went off a few times, it always corrected on its own. It's a cigar that anyone can enjoy, from novice to veteran and I definitely recommend picking up on it.
You can get the Diamond Crown Maximus here at Cuenca Cigars.
Pairing suggestions: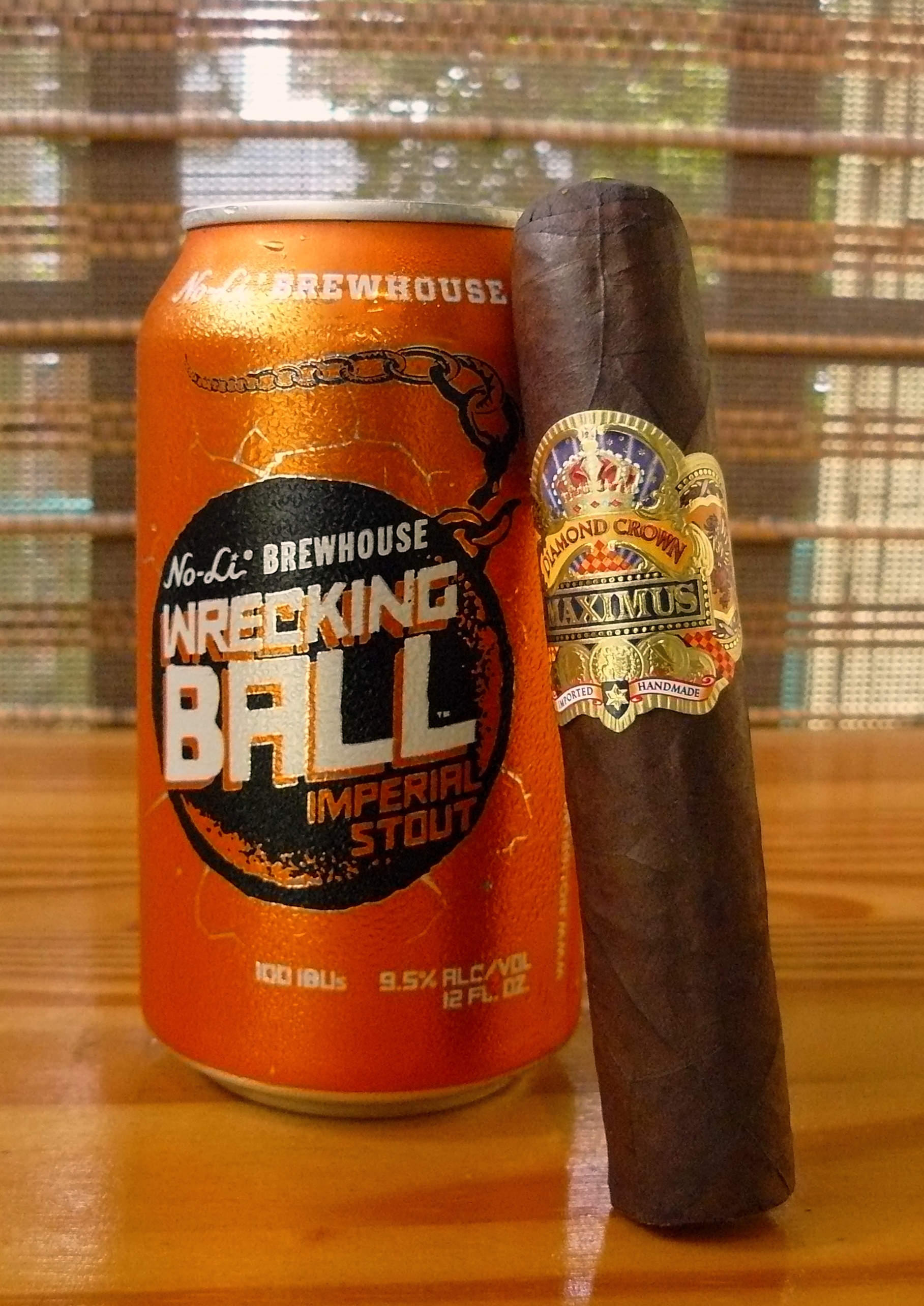 I wanted to pair the Maximus with a richly flavored and smooth dark ale, and settled on the Wrecking Ball Imperial Stout from No-Li Brewhouse in Spokane, WA. The Wrecking Ball is kind of an anomaly in that it displays less of the hoppy bitterness that is a calling card of most Northwest stouts. That lack of bitterness, along with a medium body and rich flavors of mocha, prune and sweetness that grew as it warmed, proved to be a perfect match with the Maximus. A sweet rum or bourbon would also be a great match, as would a tawny or reserve port. Jeff Oda lives in Seattle, WA and is a frequent, if erratic, guest contributor to the Casas Fumando cigar review blog.
When was Diamond Crown Maximus first released?
How many vitolas of Diamon Crown Maximus were released?
Can Diamond Crown Maximus be my Daily Smoke?
Which Beer will be a good Pairing choice with Diamond Crown Maximus?
What is the overall smoking experiece of Diamond Crown Maximus?