Posted by Jeff Oda on Aug 24, 2017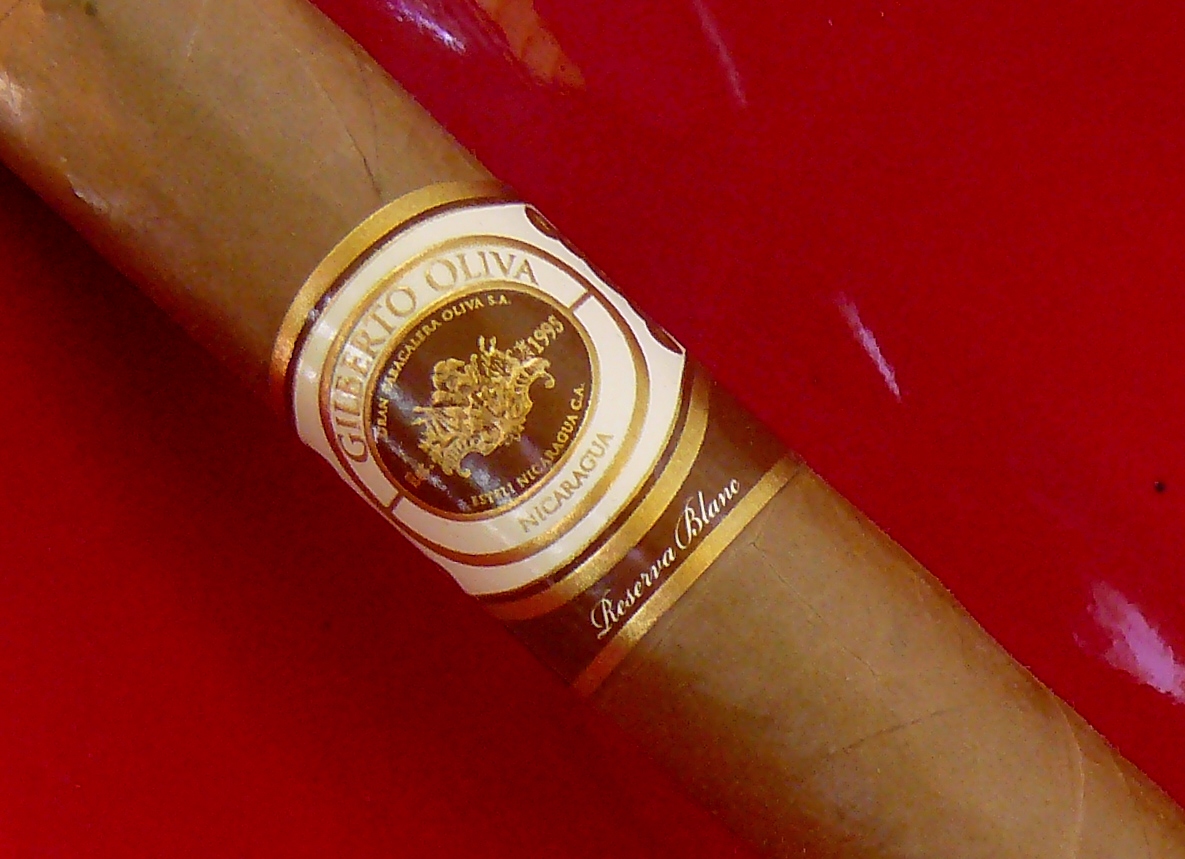 Gilberto Oliva Reserva Blanc
Cigar Review by Jeff Oda
The first new line to be brought to market by the Oliva Cigar Co. since the introduction of the Melanio in 2012, the Gilberto line Oliva consists of the Connecticut wrapped Reserva Blanc and the Sumatra wrapped Reserva. Both wrappers are available in five sizes: Corona 5¾ x 43, Robusto 5 x 50, Toro 6 x 50, Torpedo 6 x 52, and Churchill 7 x 50. Attractively priced, they run from $5.25 for the Reserva Corona to $6.90 for the Reserva Blanc Churchill, and come packed in boxes of 20.
• Wrapper: Ecuadorian Connecticut
• Binder: Ecuadorian
• Filler: Nicaraguan
• Size smoked for review: Toro 6 x 50
• Price: $6.60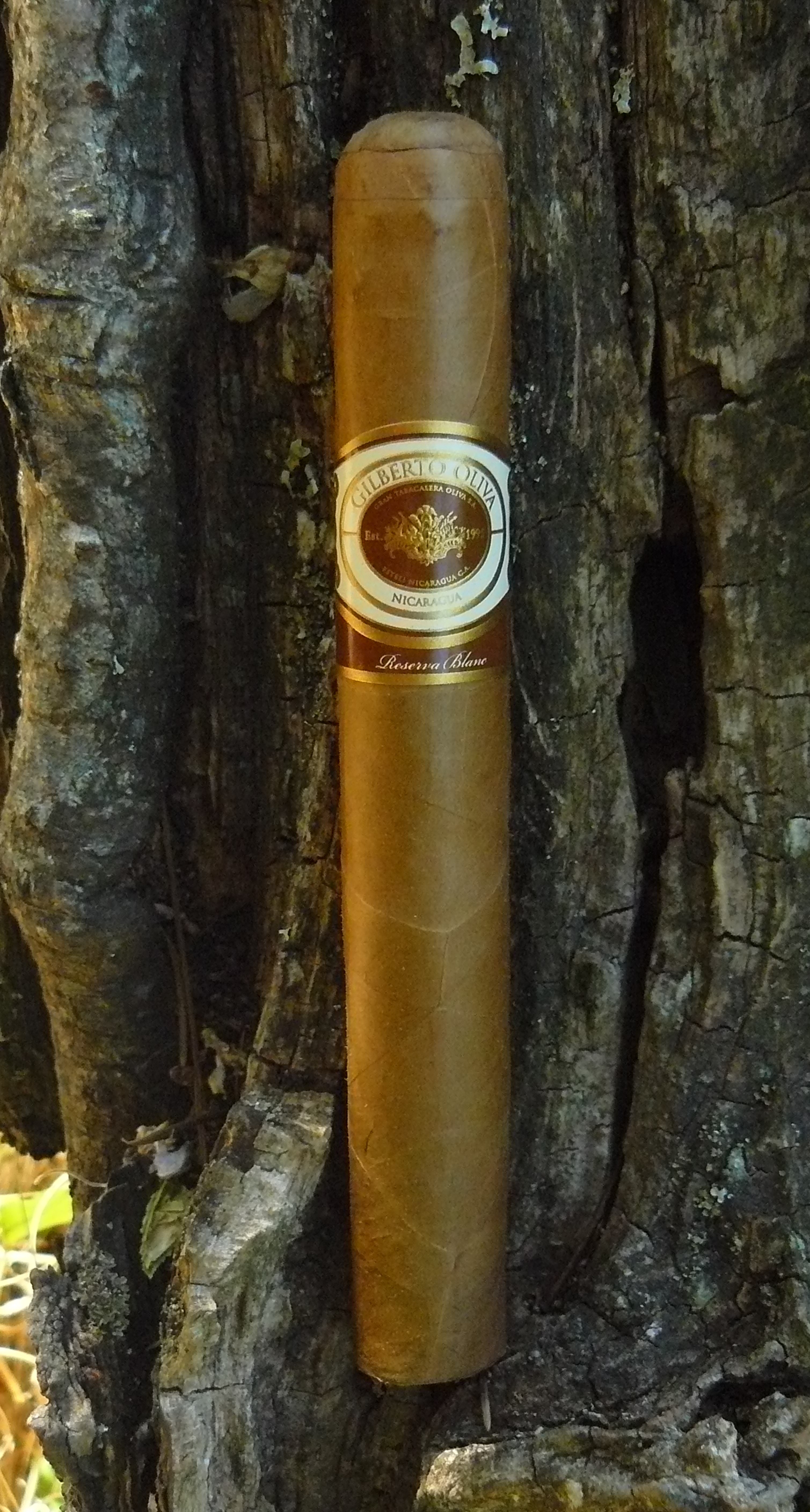 Smoking time: One hour, twenty minutes
The Gilberto Oliva Reserva Blanc is presented in a uniform medium tan wrapper that has an oily sheen and smooth feel with a few bumps. There are some fine veins and nearly invisible seams in the firm roll. The wrapper aroma is of grassy earth and the foot shows natural tobacco with some mossy undertone. After clipping the cap, the draw is a little snug and reveals light sweet cedar and natural tobacco.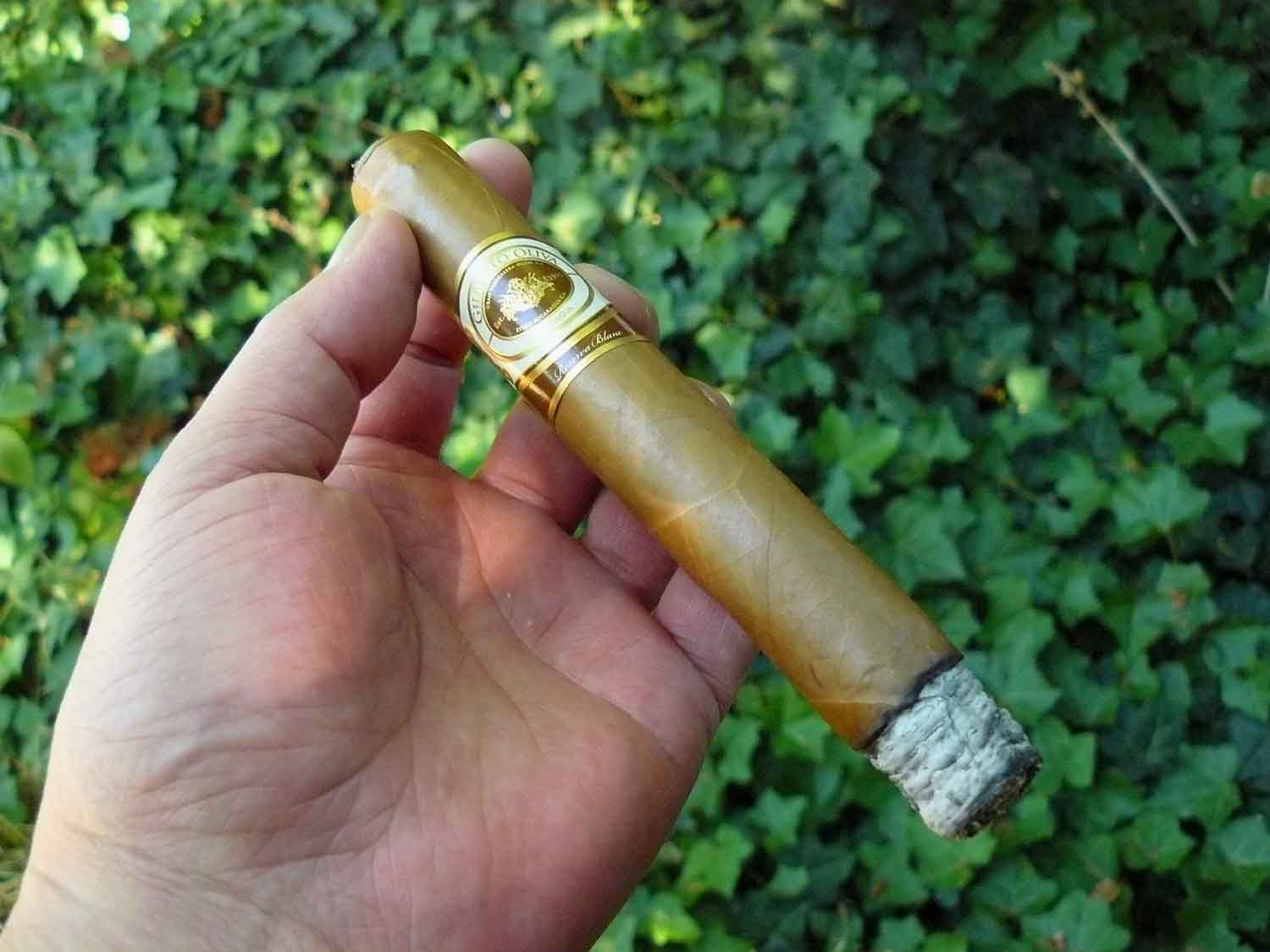 The smoking experience:
The first puffs of the Gilberto Oliva Reserva Blanc offer up sweet cedary tobacco, toasty bread, and a bit of earth on a mild bodied feel. Retrohaling brings out more of the earthiness as well as some pepper. The sweetness falls back and the natural tobacco moves forward, joined by some nut and bread notes.
Into the middle third, the secondary flavors move back and forth as earth, tobacco, and wood remain at the forefront, and the pepper pungency drops down.
The Reserva Blanc hits its stride in the final third, bringing in some creaminess and an upward shift in sweetness with a faint floral note. Near the end, the pepper re-emerges as the sweetness and creaminess fade back, finishing at low-medium in body and with a slight nicotine hit.
Conclusion:
Enjoyable and reasonably complex flavors, excellent construction, and an easy to take price make for a solid smoke. The burn was dead even and never threatened to go out. The Gilberto Oliva Reserva Blanc is certainly not a one-dimensional Connecticut and I can easily recommend grabbing a couple to try out.
You can get them from Cuenca Cigars here.
Pairing suggestions: As with most Connecticut cigars, keeping the bitterness and big flavors in check so as not to overpower the cigar is key. A hefeweizen, witbier, or lager will make for a great match, although it would be hard to beat a good cup of coffee.
Jeff Oda lives in Seattle, WA and is a frequent, if erratic, guest contributor to the Casas Fumando cigar review blog.