Posted by Jeff Oda on Oct 23, 2017
Happy I Cigar is Cuenca Cigars' bundled house brand, and is made for them by El Galan Cigars at the El Galan S.A. factory in Esteli, Nicaragua. Happy I is a Nicaraguan puro and comes in both natural and maduro wrappers. Sizes available are Robusto 5 x 50, Toro 6 x 50, Torpedo 6 x 50, Double Corona 6¼ x 50, Churchill 7 x 50, and Toro Gordo 6 x 60. The bundles of 25 run from $39.99 to $53.99. I am told that these cigars sell well at the store, so let's see how they stack up. The cigar up for review here is the natural wrapped Torpedo.
• Wrapper: Nicaraguan natural
• Binder: Nicaraguan
• Filler: Nicaraguan
• Size smoked for review: Torpedo 6 x 50
• Price: Bundle of 25 - $49.99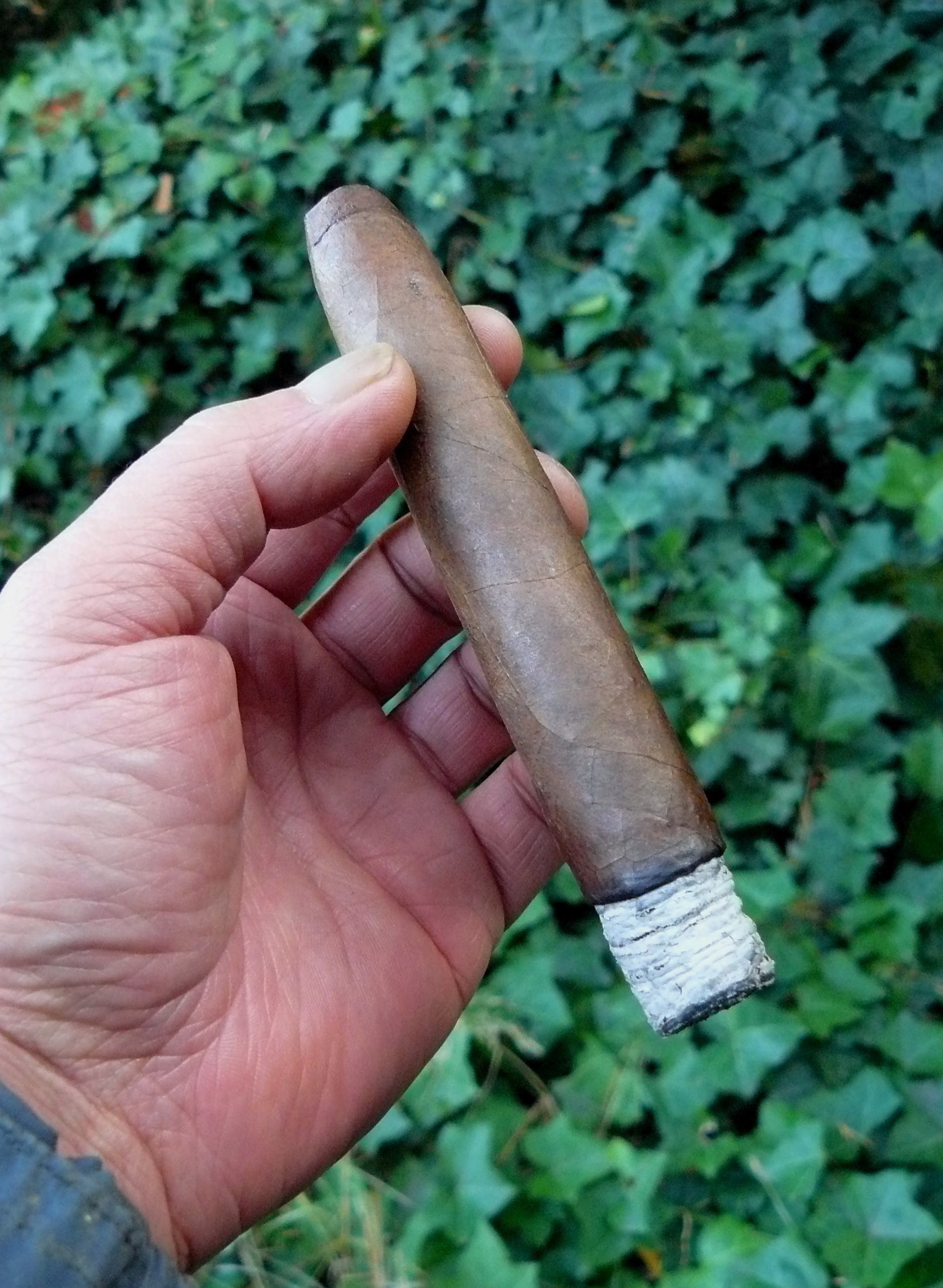 Smoking time: One hour, ten minutes
The Happy I natural, being an inexpensive bundled stick, is not the most consistent cigar you will find, but the variance between cigars is not as big as one might expect. The medium brown wrapper is splotched with both lighter and darker spots and a few fine to medium veins. An oily sheen and moderate toothiness are present on the surface of the wrapper. The pack is firm with a couple of softer spots and the tight seams lead to a cap that varies in taper from one stick to the next. The cigars are naked, meaning no banding, no individual cellophane sleeves. The wrapper emits a light earthy barnyard over natural tobacco, while the foot gives up cedar and tobacco. The draw is pretty loose on this one, and shows a light sweet spice and cedar.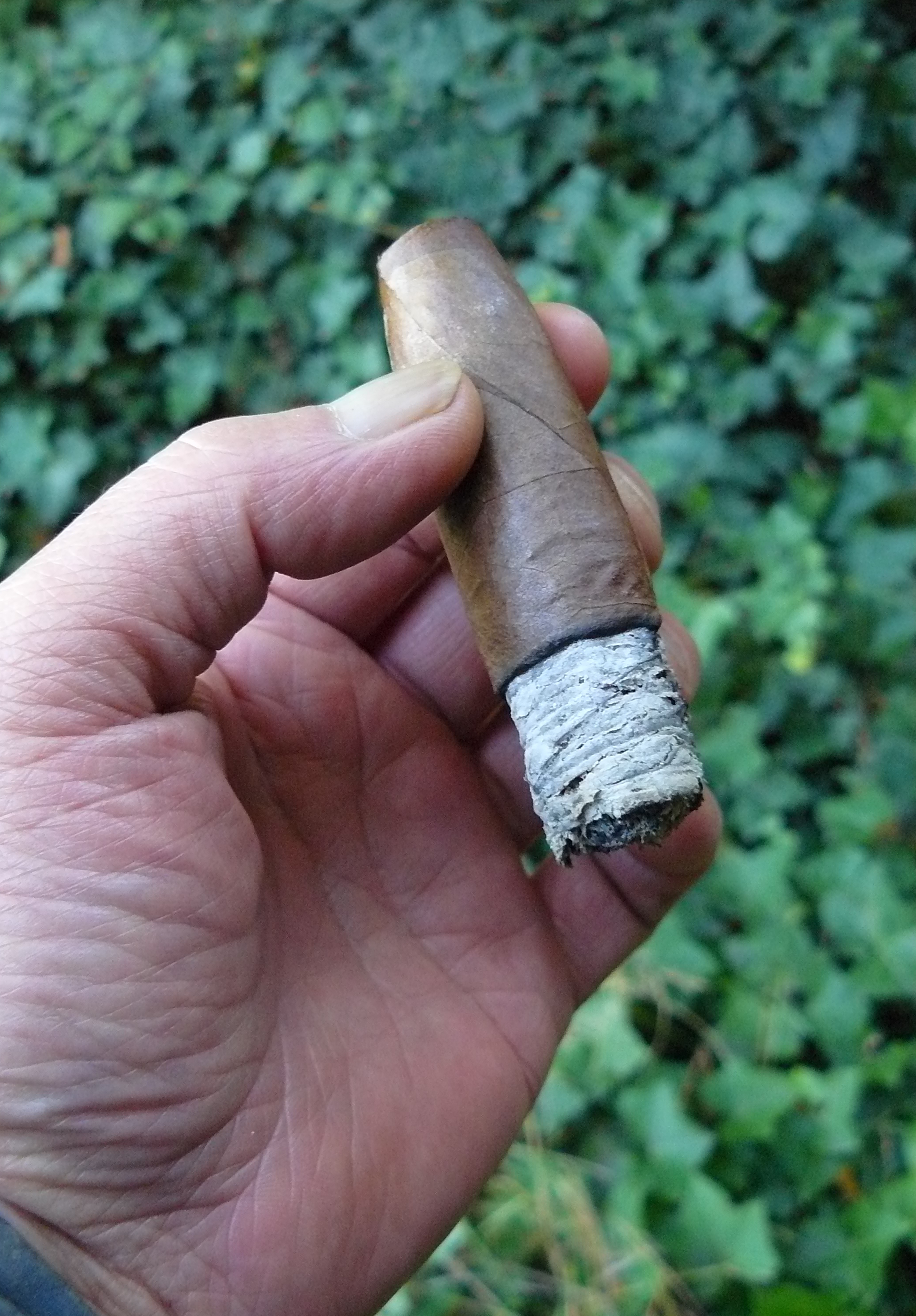 The smoking experience:
The draw quickly snugs up to just where I like it and easily gives up a copious amount of smoke that features sweet earth, leather, and a smooth woodiness on a natural tobacco base. The body of the Happy I at this point is mild. Light bread notes and some pepper make an appearance later in this opening section, and the burn is sharp and even.
The middle third of the Happy I continues to be on the mild side, while bringing in musk and a light, sweet citrus note. The wood now has a stronger presence and the leather has receded. The pepper becomes more noticeable (although not particularly strong) on the retrohale as the cigar moves up closer to medium.
The Happy I doesn't introduce any new flavors in the final third, but moves up in intensity and finishes at a solid medium body with little (if any) nicotine kick.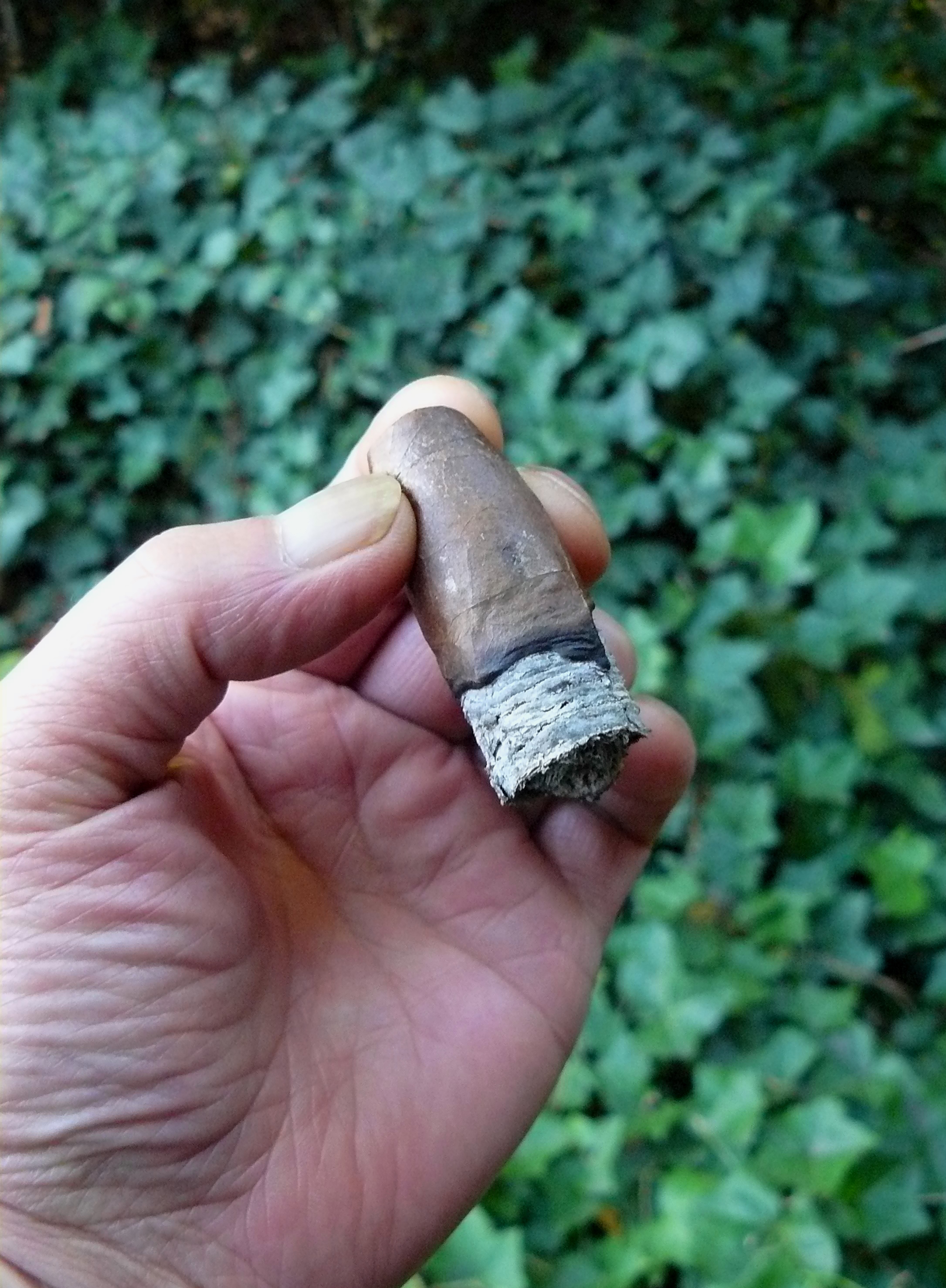 Conclusion:
Being an inexpensive bundled stick, the Cuenca Cigars Happy I will not make you forget about all of those $10 boutique cigars, but it is obviously not meant to. It does not show a great amount of complexity and there is a little inconsistency in draw between the cigars in the bundle, but I was pleasantly surprised by the overall quality. What I enjoyed most was the way the flavors and body moved up as the cigar went along, and never became harsh or boring, unlike so many other "cheap" blends. I have smoked a bunch of these, and nearly all have been very well made with an even burn that does not require much looking after. If you are looking for an everyday cigar that hangs out in the mild to medium range for a bargain price, I highly recommend giving the Happy I a shot.
You can get Cuenca Cigars Happy I here. Please note that Cuenca also carries a Happy (without the "I") line that is sold in bundles of 20. I'm not sure what the difference is, but I guess I'll have to find out. J
Pairing suggestions: A hefeweizen, dubbel, or malty amber ale would provide a balanced accompaniment for the character of the Happy I. A fruity red wine would also make for a friendly pairing.
Jeff Oda lives in Seattle, WA and is a frequent, if erratic, guest contributor to the Casas Fumando cigar review blog.