Posted by Jeff Oda on Jul 10, 2017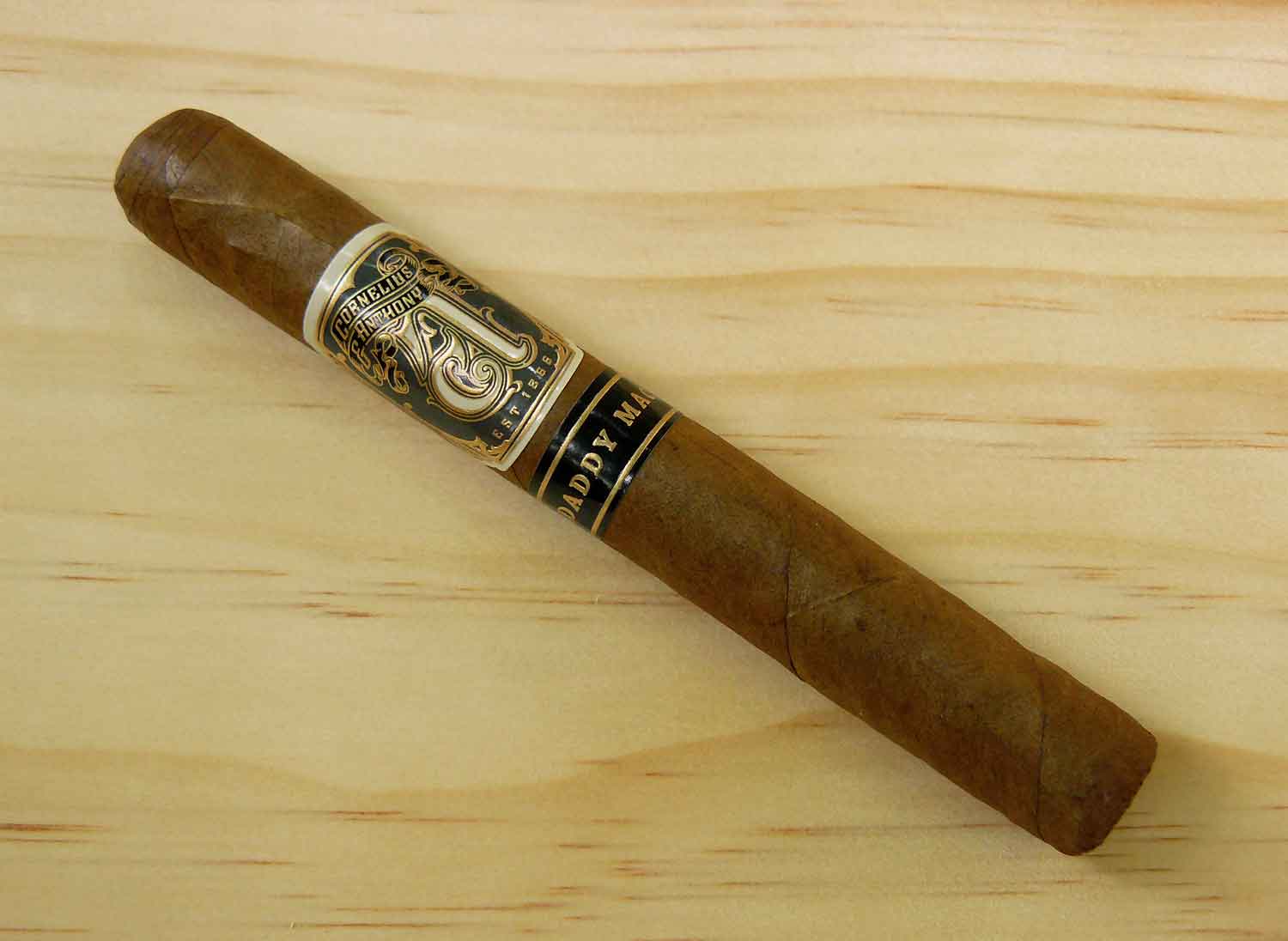 In 2016, Cornelius & Anthony released their first line of premium cigars, the Cornelius. Named after owner Steven Bailey's great-great-grandfather, the Cornelius received high accolades from the cigar community. Shortly thereafter, another line, called Daddy Mac in tribute to Steven Bailey's father Mac, was brought to market. While the Cornelius is produced by Miami factory El Titan de Bronze, Daddy Mac is made at Erik Espinosa's La Zona factory in Esteli, Nicaragua. Daddy Mac comes in four sizes – Corona Gorda 5.5 x 46, Robusto 5 x 52, Toro 6 x 50, and Gorda 6 x 60. The Cornelius & Anthony Daddy Mac comes in boxes of 20, with prices ranging from $8.50 to $11.
• Wrapper: Brazil
• Binder: Ecuador
• Filler: Nicaragua
• Size smoked for review: Corona Gorda 5.5 x 46
• Price: $8.50
Smoking time:
The Daddy Mac presents itself quite admirably, with a medium brown wrapper that sports some darker splotches throughout its lightly oily body. Veins are very fine and hard to spot and the leaf shows a slight toothiness. The pack is solid down to the foot, where it becomes a little softer, and the roll culminates in a nicely applied triple cap. The band of gray, black, gold, and eggshell white matches very well with the color of the wrapper and is joined by a supplementary "Daddy Mac" band in black and gold. The wrapper gives off an aroma that is rather unique to my experience, with an earthy core and a meaty overtone. Rich tobacco, meat, and smoky oak are picked up off of the foot. Surprisingly, the cold draw doesn't show any of those flavors, just a lightly sweet spice over natural tobacco.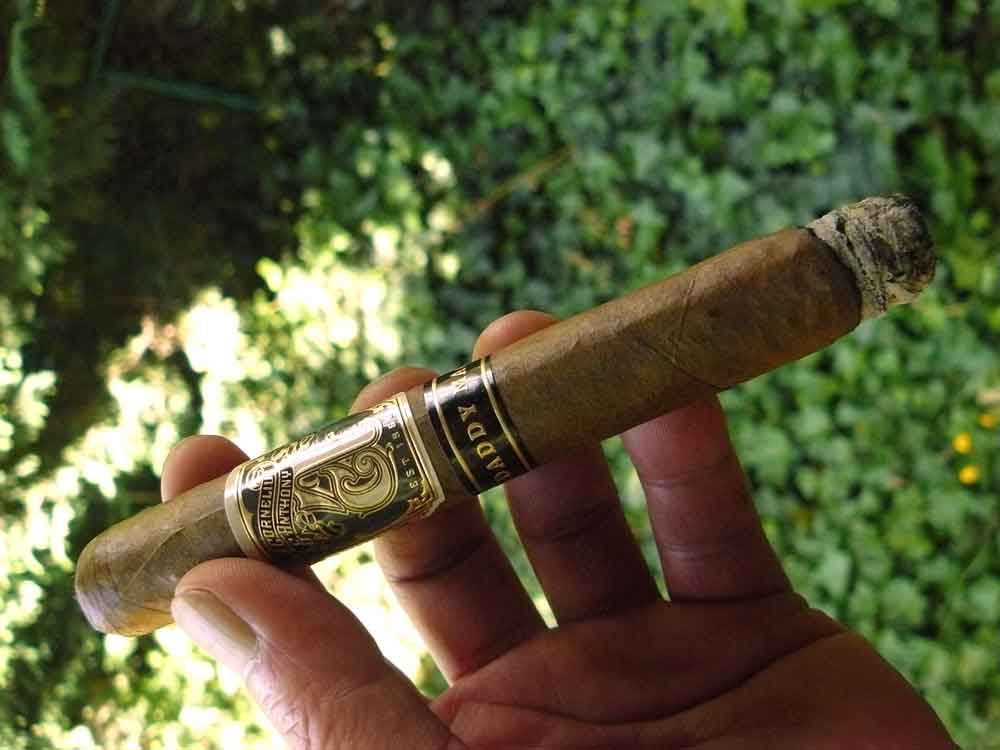 The smoking experience:
The Cornelius & Anthony Daddy Mac opens up with earthy natural tobacco, light leather, and a decent dose of pepper that lingers on the palate and retrohale. Sweet oak and hints of musk and spice ensue and the pepper smoothes out on the palate but continues to be a presence on the retrohale. The texture of the smoke becomes nearly creamy as the base flavors continue to steer the way, while letting the ancillary notes intermingle.
The second third of the Daddy Mac brings in a sweet citric tang to mix with the other flavors. The earthiness and leather have stepped back, as the bread notes move forward. The pepper has toned down considerably on the palate, but is still a major player on the retrohale, and the musk and spice have become more noticeable, along with a bit of savoriness.
The final third of the Cornelius & Anthony Daddy Mac brings in a deepening of flavors, as smoky oak emerges and the pepper re-appears, along with some sweet nuttiness. The musk has faded away along with much of the spice, but some of the citrus remains. The cigar has been maintaining a solid medium body with rich and decently complex flavors giving a good impression, while also remaining low in strength.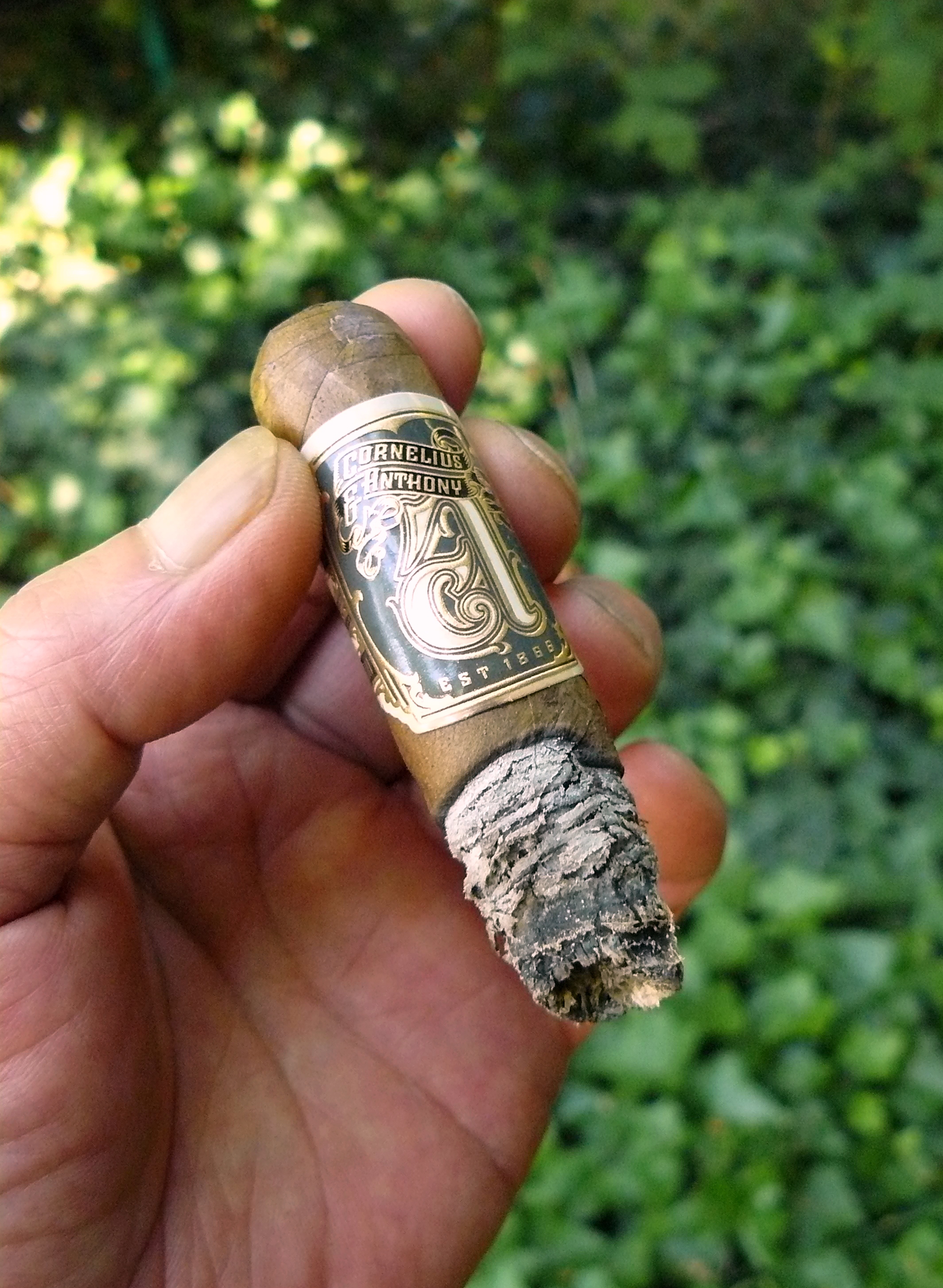 Conclusion:
I really enjoyed the Cornelius & Anthony Daddy Mac for the solid flavors that progressed nicely as the experience moved forward. The cigar was very well constructed and burned evenly throughout with just a bit of waviness and only required a bit of a correction when I ran into a small void in the pack about halfway through. That seems to have been an unusual occurrence, and was short lived, with no impact further down. This is a cigar that can be smoked by novices and the experienced alike, and at any time of day, and I have no reservations recommending it to anyone who is looking for an enjoyable medium bodied smoke.
You can get the Daddy Mac from Cuenca Cigars here.
Pairing suggestions: While I thoroughly enjoyed the Daddy Mac with a Founders Dirty Bastard Scotch Style Ale, a rich and sweet Imperial IPA, or a strong ale or brown ale would also be a great match for this cigar. A spirit such as an aged rum or Highland Scotch would pair up extremely well also.
Jeff Oda lives in Seattle, WA and is a frequent, if erratic, guest contributor to the Casas Fumando cigar review blog.