Posted by Jeff Oda on Oct 10, 2019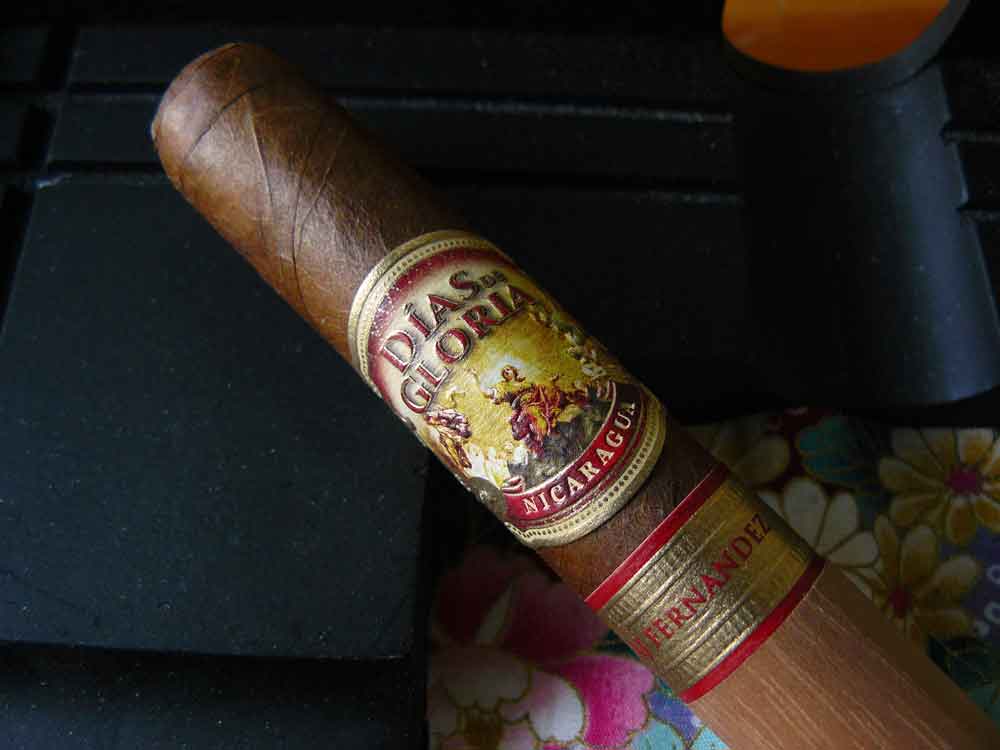 Dias de Gloria was first introduced to the cigar public for a brief period in 2017 before being taken off the market so that the AJ Fernandez Cigar Company could concentrate on the lines that were being produced at that time, but it has recently re-appeared. Dias de Gloria, which translates to "Days of Glory", is Fernandez' tribute to the time that he feels the aura of Cuban cigars was at its peak. Comprised of well-aged tobaccos from his four oldest Nicaraguan farms, all of which are located in Esteli, these cigars are produced at his Tabacalera A. J. Fernandez factory in Esteli, Nicaragua.
Dias de Gloria comes in four sizes; Robusto 5x52, Toro 6x56, Short Churchill 6½x48, and Gordo 6x58, and come in boxes of 20. Prices run from $9 to $12 per cigar.
• Wrapper: Nicaragua
• Binder: Nicaragua
• Filler: Nicaragua
• Size: Short Churchill 6½x48
• Price: $9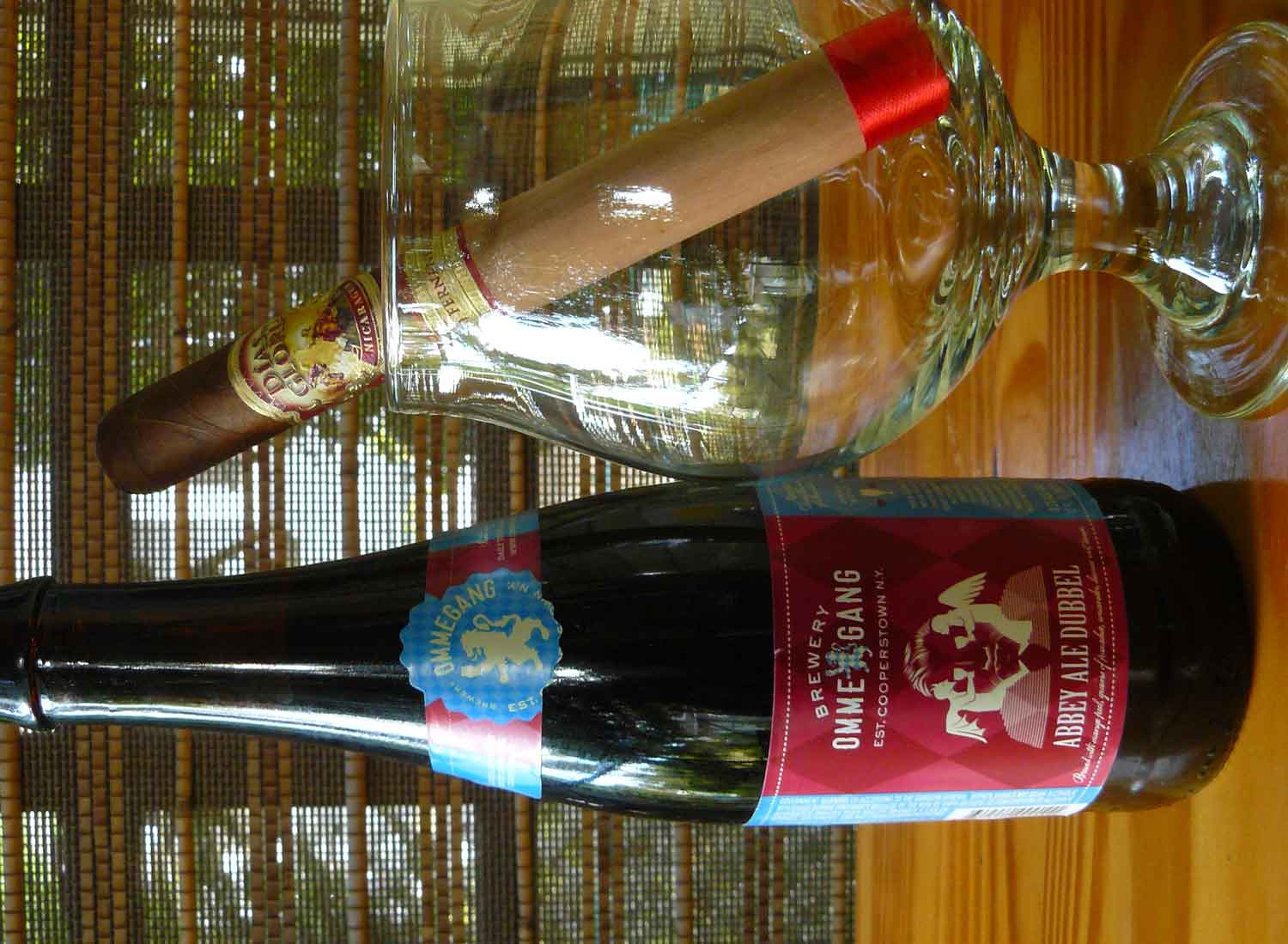 Smoking time: One hour, forty minutes
The Dias de Gloria comes banded with the same art style that we have come to expect from AJ Fernandez, with the addition of a cedar sleeve and red ribbon foot band. Once rid of the sleeve, it shows a very nice consistently brown wrapper with a few fine veins and one medium one, and oily sheen, and a silky feel. Seams are nearly invisible and the pack is firm down to the foot, where it gets a bit softer. The wrapper gives off an aroma of light earth and barnyard, while the foot shows earthy natural tobacco with a little woodiness. The cold draw gives up some light sweet spice and cedar.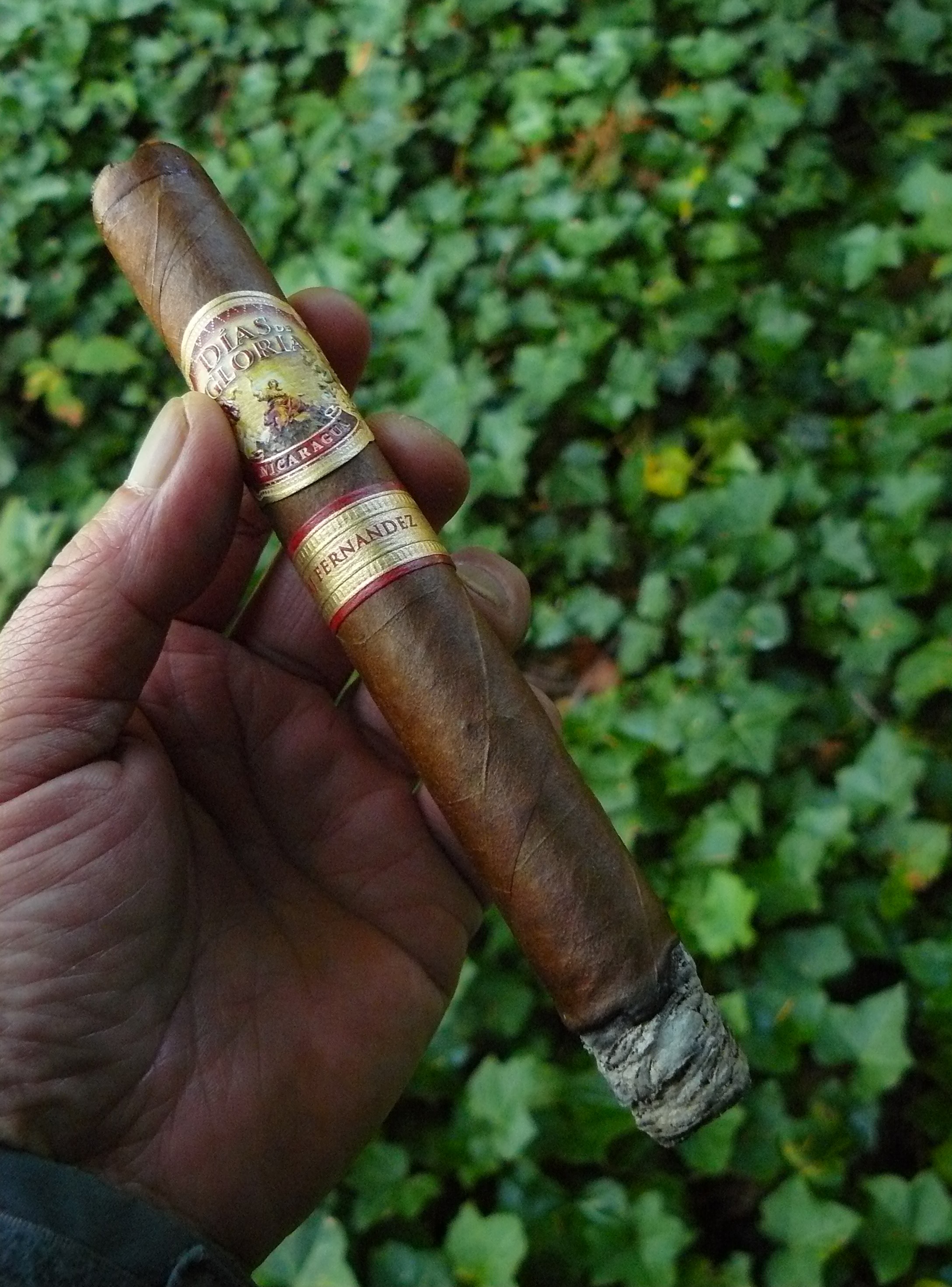 The smoking experience:
Cedar, earth, and pepper are immediately at the forefront of the Dias de Gloria, with a bit of leather bringing up the rear. The pepper dials down as spice and musk join in. The flavors are working well together, as the pepper moves up and down in intensity.
In the second third, the flavors continue to develop, with the cedar, musty/musky tobacco, a nutmeg-like spice, and pepper working nicely together. Light notes of leather, bread, and savory char play in the background, and the cigar has become smoother on the palate.
The final third brings an upward push in both flavor and strength, with the woodiness turning more toward oak and the char becoming a more noticeable element. The pepper has also come back stronger, leaving my lips and tongue tingling. A light sweetness has been moving in and out throughout the smoke. The Dias de Gloria finishes out at a high medium in body with a noticeable kick, with the nub firm and cool.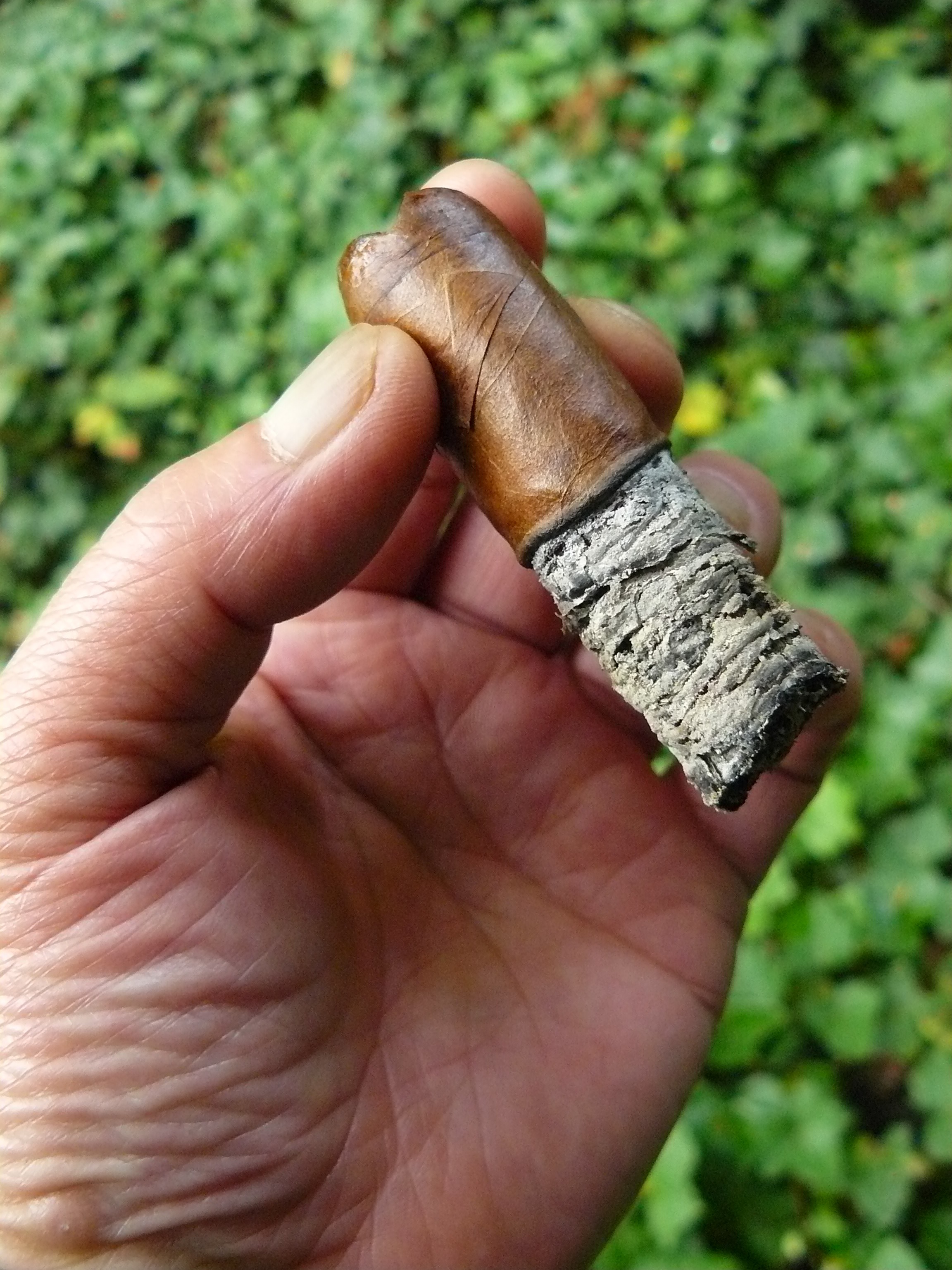 Conclusion:
I really quite enjoyed the Dias de Gloria. Although there were not a ton of different flavor elements, they blended well together, were reasonably complex, and developed nicely. Add to that superb construction and a great burn, all at a perfectly reasonable price, and you have a cigar that is a solid addition to the AJ portfolio, and one I can easily recommend picking up on.
You can get the A. J. Fernandez Dias de Gloria here at Cuenca Cigars.
Pairing:
I wanted to pair the Dias de Gloria with something with a decent amount of sweetness and maltiness to help move things along smoothly, and settled on the Ommegang Abbey Dubbel, and it turned out to be a great match. A smooth Scotch ale or a port would also go together very well with this cigar.
Jeff Oda lives in Seattle, WA and is a frequent, if erratic, guest contributor to the Casas Fumando cigar review blog.