Posted by Ana Cuenca on Mar 15, 2017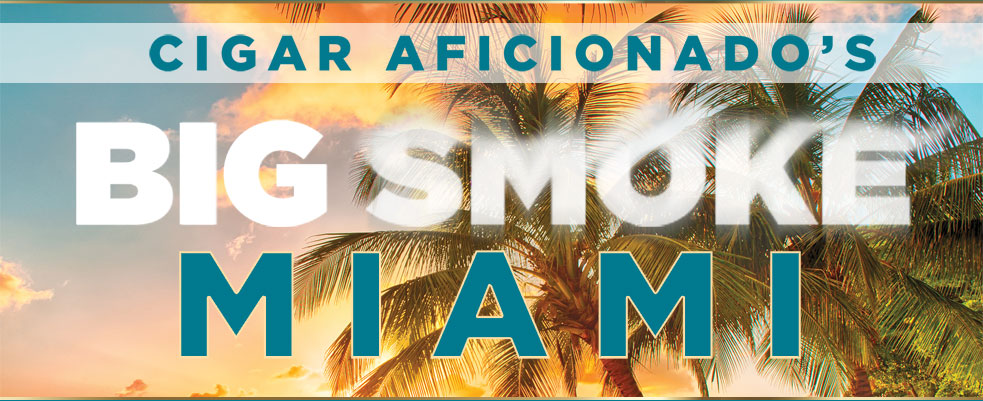 For the first time, the cigar lovers from the Sunshine state will have a Big Smoke of their own. Cigar Aficionado's Big Smoke is heading towards us. For the first time the sunny Miami Beaches will also become smoky and enjoyable for the Cigar Smoking Community and we very are excited! Mark your calendars: Cigar Aficionado's Big Smoke will be held at Miami Beach's Fontainebleau Hotel.
An evening of only the best premium cigars and spirits will be now a happening under the clear and warms stars of Miami. The event will take place this coming April 7 at the legendary Fontainebleau Hotel in Miami—and Buy Miami Big Smoke tickets are on sale now.
Miami's Big Smoke will present cigars from more than 25 cigar manufactures. Only premiums and high top of the cigar industry. Drinks and Spirits will be also served from Spirit companies. The event will take place between 6:30 p.m. to 9:30 p.m. and tickets start at $325 and VIP Ticket at $375 per person and this one will allow an early access to the event floor at 5:30 p.m.
Most of us has known the Fontainebleau Hotel from the numerous films it is been featured on and from been Frank Sinatra's favorite Hotel. The Fontainebleau is considered a premier resort from Miami Beach area.
With your ticket you will also receive 30 premium cigars from the following premium cigar manufactures
El Artista
La Galera
Micallef
Mbombay-Gaaja
Ventura Archetype Initiation
Save this on Delicious