Posted by Jeff Oda on Mar 30, 2017
Bellas Artes by A.J. Fernandez
Cigar Review by Jeff Oda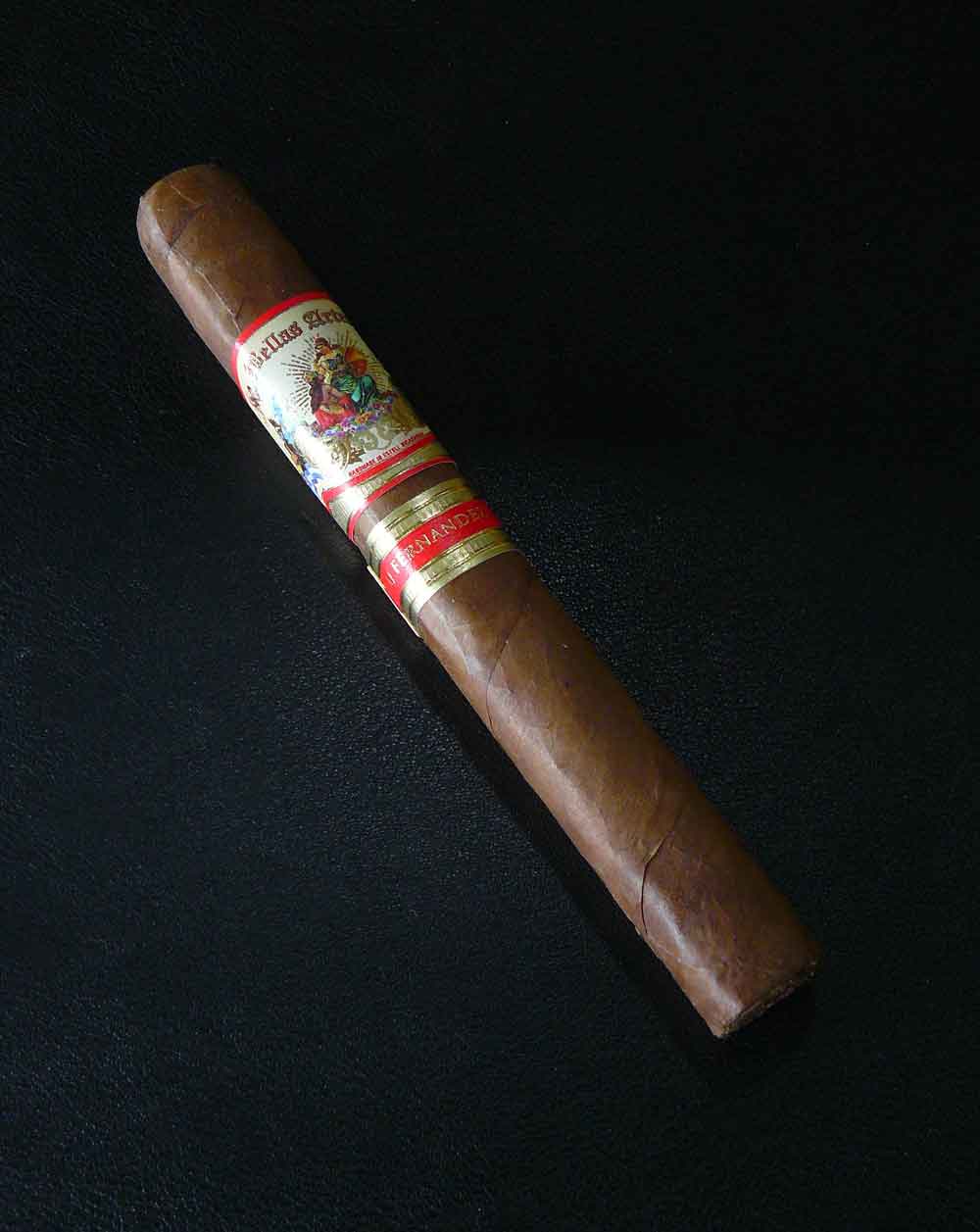 A.J. Fernandez has really been on a roll the past couple of years, having introduced a number of avidly received lines, such as New World, Enclave, and Last Call, as well as producing cigars for several larger companies. The Bellas Artes ("Fine Arts") line was released at the 2016 IPCPR trade show and features a proprietary hybrid wrapper that Fernandez has dubbed "Rojita", with binder and fillers from Nicaragua, Honduras, and Brazil. It is produced in four box-pressed sizes: Short Churchill 6 x 48, Robusto Extra 5 ½ x 52, Toro 6 x 54, and Gordo 6 ½ x 58. I picked up a few of the Short Churchill vitola from my good friends at Cuenca Cigars.
Wrapper: Hybrid "Rojita" - 50% US Shade Grown Connecticut, 25% Corojo 99, 25% Havana 2000
Binder: Nicaraguan Havana '92 Quilalí
Filler: Nicaraguan Esteli, Condega, Jalapa; Honduras; Brazil Mata Norte
Size smoked for review: Short Churchill 6 x 48 box-pressed
Price: MSRP $8.25 (box of 20 from Cuenca Cigars - $149.99)
Smoking time: One hour, fifteen minutes
The A.J. Fernandez Bellas Artes comes draped in a medium reddish-brown wrapper that shows some slightly darker variations in color. There is a nice oily sheen and a silky feel to the nearly vein-less leaf and the pack is firm with a couple of softer spots, while the soft box-press feels great in the hand. The wrapper gives off a nice manure-y/barnyard aroma with a bit of tartness, while the scent off the foot adds cedar, soil, and vegetal notes to the mix. The cold draw offers up cedar and sweet spice.
The Smoking Experience:
The Bellas Artes by A.J. Fernandez starts out with rich, earthy tobacco, oak, and pepper. An inch in, a bit a caramel/honey sweetness emerges along with a hint of musk, and the oak turns to cedar.
The second third brings in sweet spices and citrus notes, while the pepper bite has dialed back, but some black pepper pungency still remains. The texture of the smoke has smoothed out considerably, and some savoriness has moved into the mix.
In the final third of the Bellas Artes, the pepper has ramped up and both the body and strength of the cigar have moved up into the medium/full range. While the cedar, natural earthy tobacco, and spice continue to drive the flavors, the bread notes have become more apparent. A bit of char has introduced itself, but backs off before becoming a distraction. The cigar goes down to the nub without getting hot or overly soft.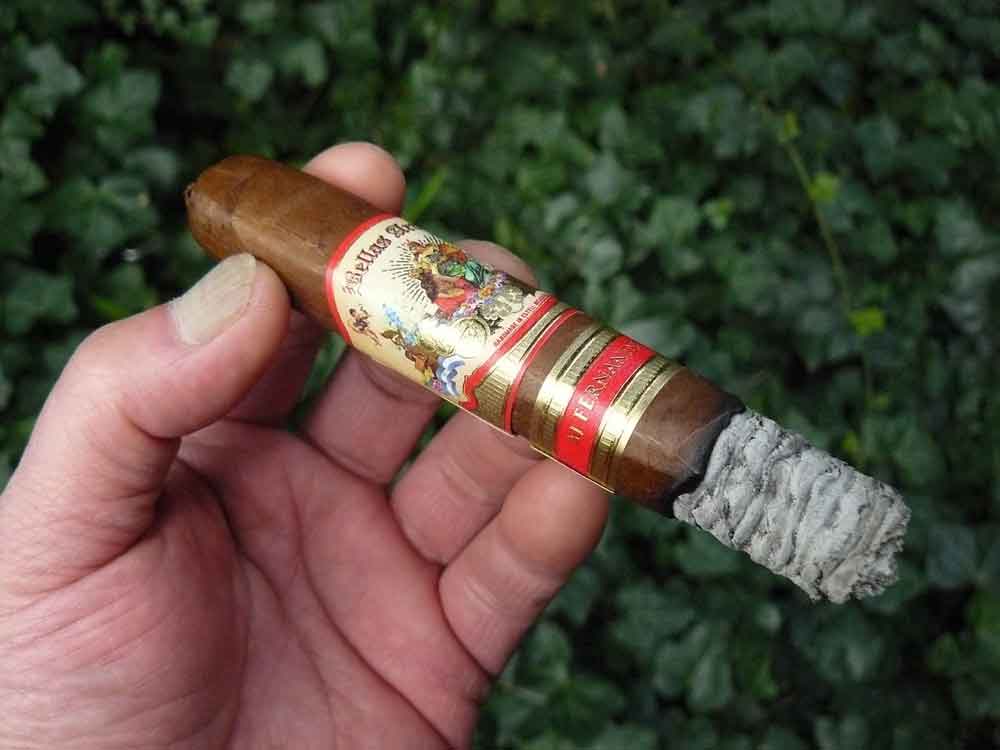 Conclusion:
I found the Bellas Artes by A.J. Fernandez to be a thoroughly enjoyable smoke with excellent construction and burn qualities. The draw was perfect throughout, the burn was absolutely straight, and the ash held on in one and a half inch chunks, while not requiring any thought of a touch-up or relight. The flavors blended well together and intensified as the smoking progressed, finishing at a medium/full body and medium-plus strength. An added plus is that the box-pressed Short Churchill size is extremely comfortable to hold and smoke. I highly recommend it to both experienced smokers and newer smokers wanting to take a step up the body/strength ladder. You can get them from Cuenca Cigars by clicking on this link.
Jeff Oda lives in Seattle, WA and is a frequent, if erratic, guest contributor to the Casas Fumando cigar review blog. Thank you to Ana Cuenca for allowing me the opportunity to contribute to your blog!