Posted by Ana Cuenca on Jan 03, 2014
Art & Cigars to open at Montecristo Cigars in Hollywood, Florida on February 18, 2011.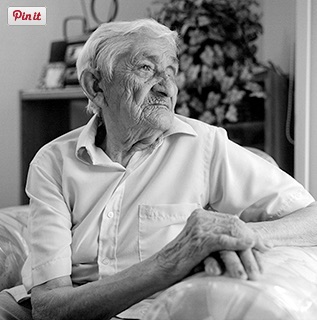 "ONE HUNDRED" photographs by John Gillan.
Hollywood, Florida - Meet internationally known photographer John Gillan at The Montecristo Lounge in Hollywood Florida on Friday February 18, 2011, from 8:00pm - 10:30pm. Join the artist who will sign postcards and talk about his project "ONE HUNDRED" Life at One Hundred and Beyond -a portrait of America's centenarians. Gillan created this photographic tribute to the elderly out of love for family and for traditions that used to be there and aren't anymore.
These people are part of the greatest generation, are aging with dignity and able to do a host of things from education to bringing joy into children's lives. The inspiring collection is also very humbling and a reminder of how important their contribution is to society.
The ONE HUNDRED collection features a black and white documentation of people who are 100 years old or older. Each person was photographed at their home, place of business, favorite golf course or doing whatever they enjoy. An array of practical and humorous anecdotes and quotes were collected from each person during their interview. This collection took about five years to complete.
The exhibit has been shown at The Historical Museum of Southern Florida, Florida Supreme Court Rotundain Tallahassee and the Miami Cardiac and Vascular Hospital in Miami. This exhibit was funded in part by the Historical Museum of Southern Florida and Star Framing.
The Montecristo Lounge is located at 1928 Harrison Street, Suite A in Hollywood, FL. 33020.
The Montecristo Lounge will be open to the public during the week of February 14th through February 20, 2011, every evening from 6 pm - 10 pm. The exhibit will be on display until March 18, 2011 and can be viewed by appointment.
For more information: 866-417-9454
Three Centuries of Living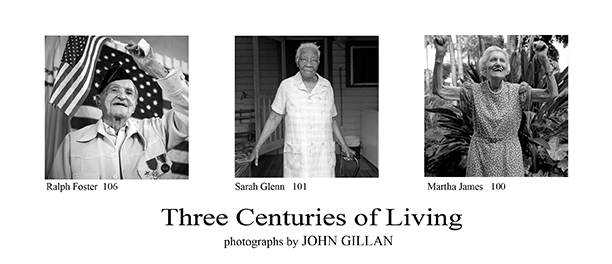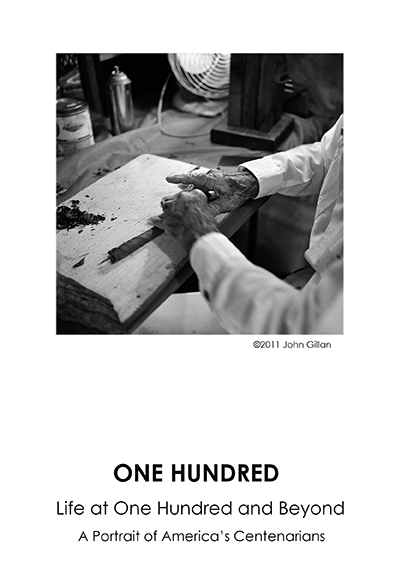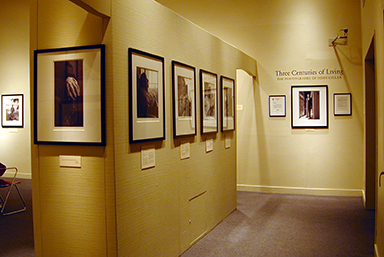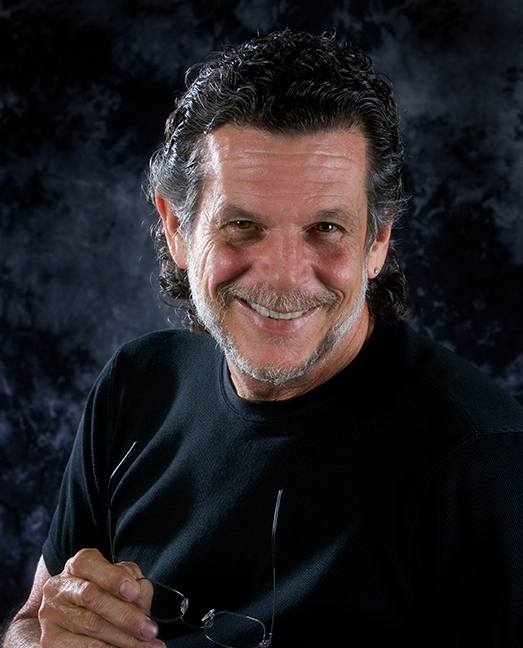 This is a link to a web page about the project.
www.gillaneditions.com/onehundred.html
This is another web link
http://gillaneditions.photoshelter.com/gallery-slideshow/G0000bx7cPLfMha4/?start
Quantity
32 framed photographs
Photographs 16" x 20" black and white Iris prints
Frame 26" x 30" black wood frame with a square profile
Matting 8 ply archival mat and museum mount