Posted by Ana Cuenca on May 06, 2017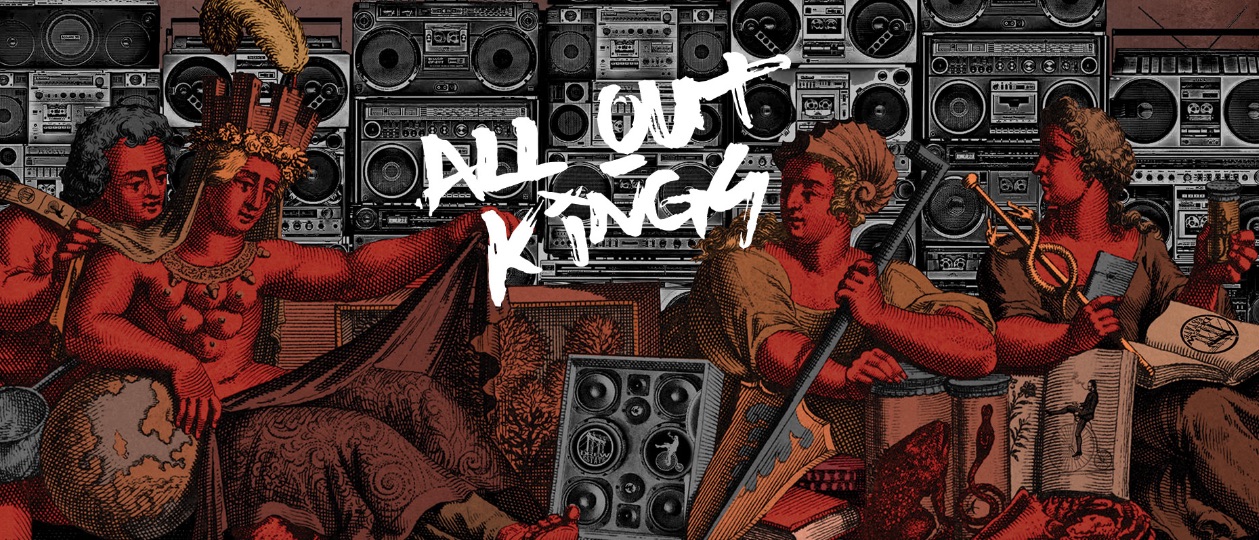 From a collaboration between Drew Estate and Caldwell Cigar Company the All out Kings brand was born. The cigar made its first appearance during the Convention and Tradeshow of the 2016 IPCPR in Vegas, Nevada at Caldwell Cigar company booth. Early 2016 Robert Caldwell make the initial announce.
The first to hear about this project were the attendees at the Cigar Safari from Cigar Federation Tour were Robert Caldwell, CEO and founder of Caldwell Cigar Company, Jonathan Drew, Drew Estate Founder and current CEO and Willy Herrera, the master blender of Drew Estate, hosts the blending sessions were the participants collaborated in creation of the prospect blends.
As usual any collaboration with Jonathan Drew must brake out all the traditional rules and set up new standards. Creativity is a MUST and the magic must be blowing out. It is great to watch this group of non traditional cigar manufactures and blenders working together in a collaborative endeavor to generate a totally stunning new blend. That's whats make the All Out Kings rapport, the new, fresh and magic blend that is born in the brotherhood of the leaf.
The distribution started of the USA Market under the Caldwell Cigar Co. distribution. As Robert Caldwell has mention, the whole Caldwell project has been adventurous from the beginning. They intended to do everything involved in the project, starting with production, manufacturing and distribution in a totally new and innovative manner. Since their first launch back in 2014 they have affront many challenges that ended successfully and behind the scenes they wanted to do many collaborations with other brands. But coordinating and getting on board other brands is a whole new process and take years to get to the final achievement: "Our biggest success is about to debut", Robert Caldwell says.
All Out Kings is the first Nicaraguan cigar added to the Caldwell Cigar Co. portfolio. it is also the first collaboration that includes hotshot stars figures from the cigar industry. All Out Kings uses tobaccos from La Gran Fabrica of Drew Estate located in Esteli, Nicaragua. The cigars were wrapped using a Sun Cured Habano and Connecticut Stalk Cut; binders and fillers are Esteli Viso, Jalapa Viso, a seco Dominican C-98, and Ligero Connecticut Broadleaf.
All Out Kings line has four sizes, all of them using allegorical names to represent the various size. Smash is a Robusto with 5 x 52; the Corona expressed with Gimme your Lunch Money with a 5 3/4 x 46 size, Foreverlast is a Toro with dimensions of 6 ½ x 54, and The 4TH Pose is a Torpedo with 6 x 54. The all comes packaged in boxes of 20 cigars count.
The cigars are available at Cuenca Cigars online and in the store. You should grab a few to live the magic.