Posted by Ana Cuenca on Jul 06, 2017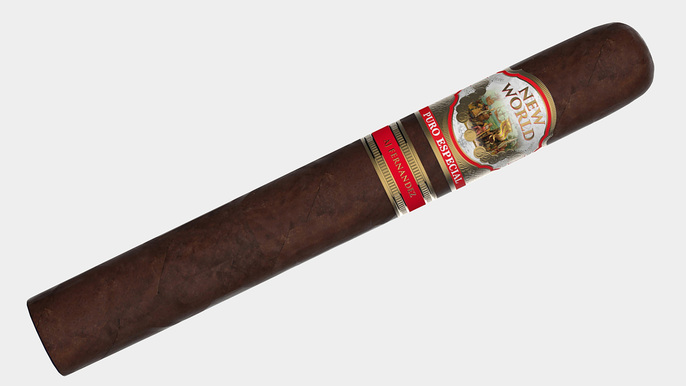 We have heard the name of cigarmaker A.J. Fernandez a lot lately. A.J Fernandez is nowadays one familiar figure in the cigar industry. His later alliances with some of the biggest cigar manufacturers and distributors have resonated our ears like modern music in its trending moments. To name a few: Monte by Montecristo Crafted AJ Fernandez just released by Altadis USA; H Upmann Crafted A.J Fernandez, Montecristo Crafted By A.J. Fernandez with General Cigar Distributors, Romeo y Julieta Crafted by AJ Fernandez with Santa Clara Cigars.

But now it is time for his proprietary lines to enjoy the fame. 2017 IPCPR Convention and Tradeshow will bring us a new release: New World Puro Especial. This new blend is one of a kind representation of the Nicaraguan Esteli region that has made to date. The New World Puro Especial extends the previously released New World and New World Connecticut lines and uses tobaccos that A.J Fernandez meticulously cultivated in his differents farms located in Esteli Nicaragua.

New World Puro Especial is an all Nicaraguan blend produced by father Ismael, and son Abdel Fernandez. New World Line was first released in 2014 to honor Christopher Columbus discovery of the New World and the Tobacco.

With a Criollo 98 wrapper grown in the San Jose Farm owned by A.J Fernandez and fillers and binders from another two plantations La Soledad and La Providencia; both located in Estelí Nicaragua. Other leafs included in the blend are proprietary San Diego Farm were the tobaccos plants are grown in a soil that is pure minerals. Father and son said will introduce a new variety of flavors. All the tobaccos used for this blend have aged for 3 to 5 years.

A.J Fernandez New World Puro Especial comes in three sizes namely Robusto, Short Churchill, and Toro. Elegantly packaged in boxes of 20 cigars count.This third release of the New World series and as its predecessors have an attractive price point from $8 to $9. We are excited to be the first to get them when the brand makes the final national release.

Pre-Order now New World Puro Especial, at Cuenca Cigars Online and get to taste what an All Esteli Nicaraguan Puro taste's like!