Posted by Ana Cuenca on Jun 19, 2015
As every year all the cigar industry get together in a special Trade Show by the IPCPR, International Premium Cigar and Pipe Retailers. Cigar Manufactures from around the world bring their newest releases and products to this event. IPCPR 83rd Annual Convention & International Trade Show 2015 will be held in New Orleans this year.
Following Boutique Blends new 2015 releases: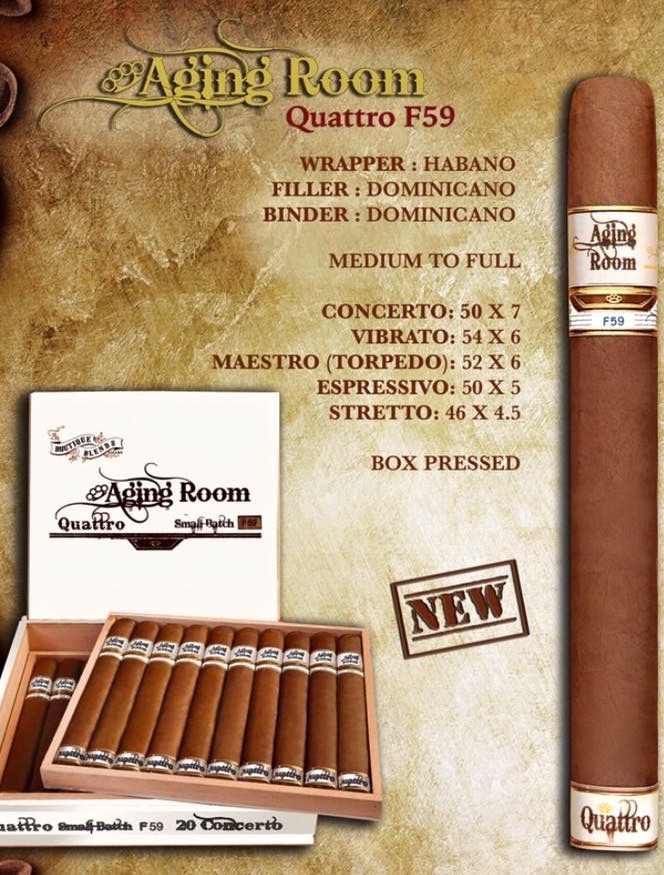 Aging Room Quattro F59, The Quattro F55 received a 95 Rating by Cigar Aficionado back in 2013. Rafael Nodal, Founder of Boutique Blends has announced the release of the New Small Batch Quattro F59 with no less expectations than the F55. The new blend uses a 10 Year Old Dominican Habano wrapper and Dominican Binder and Fillers. The sizes will mimic the previous F55.
Aging Room M356ii. The first Vintage of the M356 was rated 94 and hit the Top 25 on 2011. With the M356 coming to its end Boutique Blends prepared a Vintage ii with some of the best tobaccos that Dominican Republic has to offer. The cigar will use a Dominican Habano wrapper and Dominican Binder and Fillers.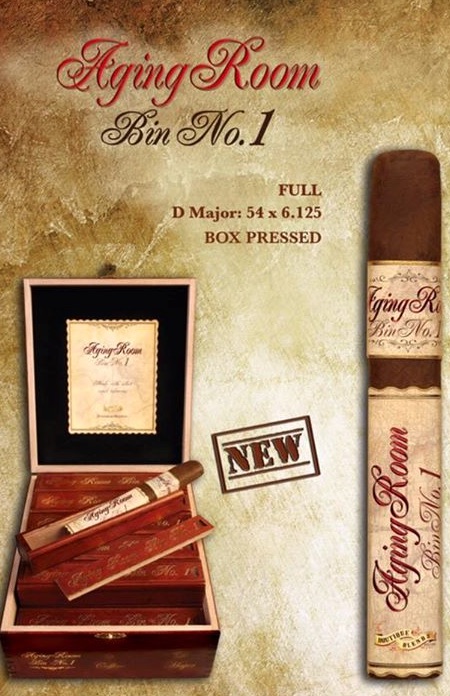 Aging Room Bin No1 Box Pressed: Introducing the new Bin No.1 D Major Box Pressed packaged in Individual Coffins. The total production will be 1600 boxes of 18 Cigars 6 X 54 and the New D Minor 7 X 38 will be the first Lancero in this line. The blend feature aged tobaccos from 1997-1999. Ecuadorian Habano wrapper and Dominican Habano as Binder and Filler.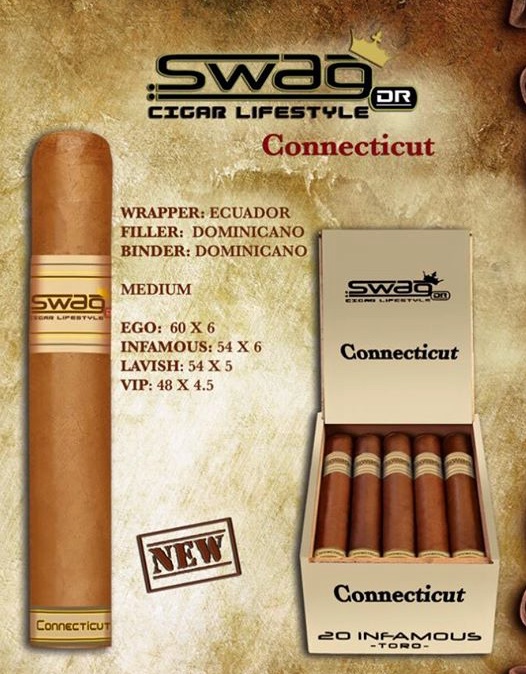 Swag Connecticut: Swag is a blend made for the new generation of smokers that are looking for new and exiting blends. This is not a traditional Dominican Cigar but a new and complexed blend. Made with Ecuadorian Brown Connecticut wrapper and extra aged Habano Criollo Binder and Filler. The cigar is a great smoke at an excellent price point.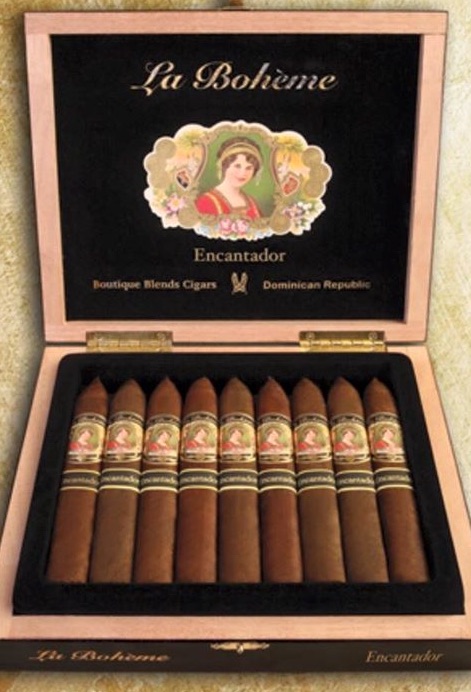 La Boheme Ecantador: La Boheme the latest release of Boutique Blends before Romeo by Romeo and Julieta Aging Room, is releasing a new line of La Boheme, this time "Encantador". La Bohème Encantador is a Box Pressed cigar and comes in boxes of 18 cigars. The blend uses an Ecuadorian Habano Wrapper and Dominican Habano Binder and Filler. Rolled with nothing less than perfection in mind. Available in 3 sizes.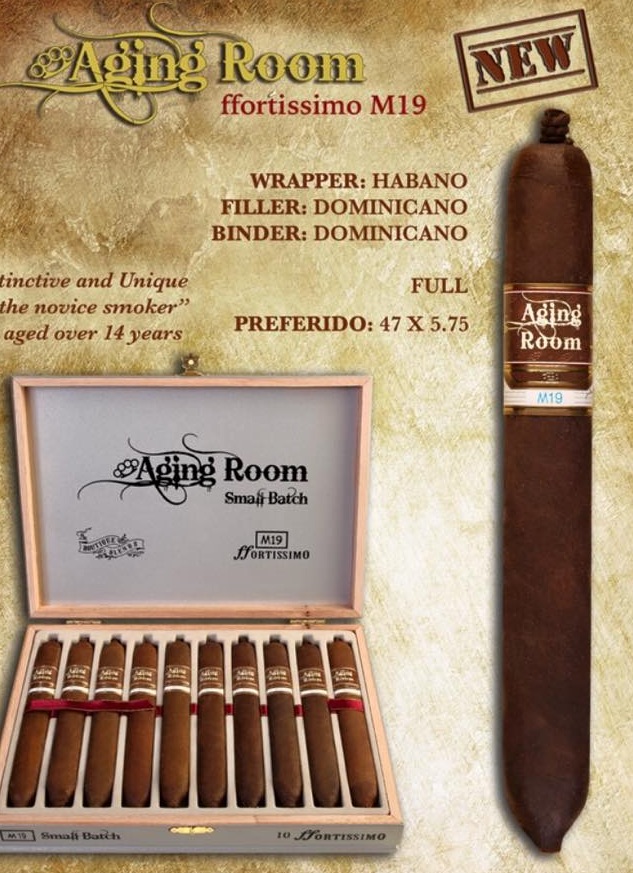 Aging Room M19 FFortissimo: As every year Boutique Blends introduce a very small batch of our FFortissimo series. The new M19 Box Pressed features tobaccos aged over 14 years in a preferido 5 1/4 X 47. Only 2,000 boxes of 10 cigars.