Posted by Ana Cuenca on Jul 20, 2014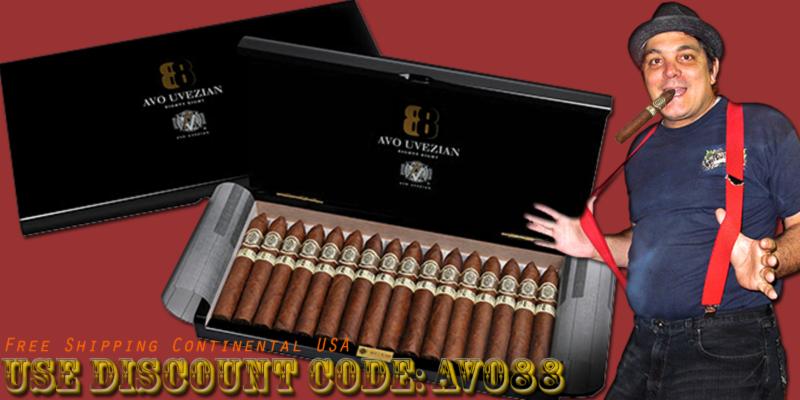 AVO88 LIMITED EDITION SALE....
The AVO Limited Edition 2014 celebrates the extraordinary 88th birthday of cigar legend, Avo Uvezian. Avo's deep fascination with numerology gains full exposure with the number 8.
Not only does 88 represent the hallmark anniversary Avo Uvezian is celebrating but also the number of keys on a grand piano. Thus, the piano keyboard is the "key" inspiration for Avo's 2014 Limited Edition -­- "AVO 88".
Buy Limited Edition AVO 88 Cigars now and receive an additional discount plus free shipping Continental USA only. Limite time offer.