Last June 10Th, 2011 we celebrate A.C.I.D Cigars and we did it right. Mavin Samel, Drew Estate Co-Founder, Scott (Mr. T) Regional Sales fro Drew Estate and Scott Chester the A.C.I.D Silhouette we are so familiar with, visit us and put together one of the coolest and funkiest events ever.
I love it. View Video
August News & Events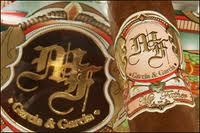 Cigar Event: As every month passes by, Cuenca Cigars of Hollywood Florida, celebrates the freedom to smoke cigars and this month, August 13th, 2011 we welcome My Father Cigars for the third time at our store. The event starts at 6 pm and we are definitely expecting Don Pepin and his son Jaime Garcia as well as Joaquin Saladrinas, John Hernandez and Jose Ortega.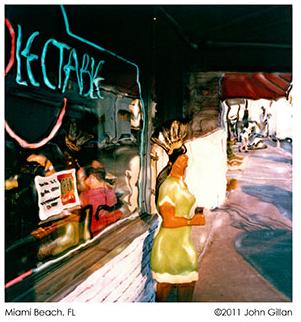 Art & Cigar Event: Art & Cigars to open fifht exhibit at Montecristo Lounge of Hollywood, Florida on Friday August 26th, 2011. "An Impression II", Polaroid SX-70 Manipulations by John Gillan. Exhibit will be on display betweenAugust 26 - September 26, 2011.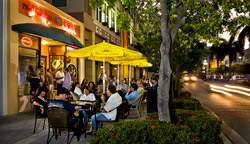 Cuenca Cigars Fourth Anniversary: Cuenca Cigars of Hollywood Florida is about to celebrate its Fourth Anniversary this coming October. We can't believe that four years have passed by so quickly, can you?
Downtown Hollywood ArtWalk. When is time for a great afternoon, Cuenca Cigars of Hollywood Florida is the perfect spot, and every month (on the Third Saturday) Downtown Hollywood comes alive with ArtWalk.
Enjoy an enchanted evening strolling quaint, tree-lined sidewalks while being serenaded by the sounds of a jazz saxophone, or the soft strings of a violin or harp. Take a moment to look over the shoulder of an artist painting and visit the art galleries and businesses showcasing local, regional and international artwork.
Business Spotlight:
It is possible that you have seen John Gillan's photographs before on book covers, as artwork in hotel lobbies and cruise ship cabins, published in magazines and enlarged on billboards. During his 30 year career Gillan has created photography for Anheuser Busch, Royal Carribbean Cruise Line, NCL, Marriot Corporation, Motorolla and Black and Decker and the Photographer of Record for the prestigeous Biltmore Hotel to name a few.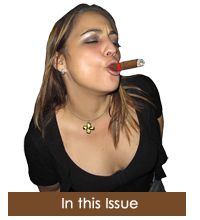 Latest news
August Events, Cigar News, John Gillan Photography, Smoking with the Caballos Schedulle, Specials and much more...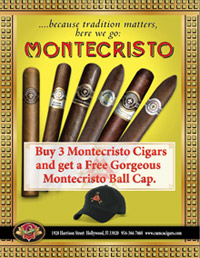 Free Shipping on Orders over $99
Additional 10% F1301S454GTA all My Father Cigars: Vegas Cubanas, La Reloba, Don Pepin Blue, Don Pepin Cuban Classic, Jaime Garcia Reserva Special. Offer is good until September 30th, 2011, Limited Uses apply.
Buy any 3 Montecristo Cigars Get a Montecristo or Cuenca Hat (Store Only) or any Montecristo Box Online and get extra 10% Discount and and a Montecristo Hat. Use this Code: LZ9VHBW3AZ5 during Check Out
Cigar Reviews
This will be an interesting Blog for you to follow:
Great White Ash
FOLLOW US
Timeless Destinations | Connections for Business| Allstate | Prolexic |WebWorld
John Gillan | Smoking with the Caballos | Montecristo Lounge