Weekly Sales:
Since we have become part of the "Montecristo" and "Romeo and Julieta" Lounges across America , we have access now to the Club Selection Cigars that Altadis USA make exclusively for us. And since you been a long term Cuenca Cigar Customer we have chosen to do a One Time only promotion to let you try this wonderful cigars. You can order them as you please: Singles, 5 Packs and/or Boxes and always qualify the 10% Discount Code below. But to get the full bargain you need to buy a box of any of them, at this time you get also the Free Gorgeous embroidered Montecristo or Cuenca Ball Cap and Free Continental USA Shipping.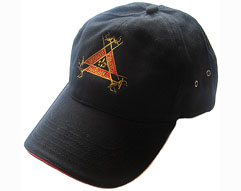 Latest news at Cuenca Cigars:
Discount Coupon
Receive an Extra 10% off IKT5650Y1AD
"Copy" this code and "paste" it @ Checkout

Free Shiping Continental USA
With the purchase of any Club Selection Cigar Box received 10% Discount, a gorgeos embroidered Cuenca or Montecristo Ball Cap and Free Shipping for Continental USA. International Orders should call for Shipping Estimates. This Offer Expires on May 1st, 2011 or until Stock Inventory available. Hurry Up! This is also a one time only offer.