Cuenca Cigars Que Pasa?
Our monthly Que Pasa Newsletter. April 2011. An informational electronic only newspaper to keep you up to date with the events and cigar sales and cigar specials. Also, see interesting reviews and new products! Subscribe to our newsletter to stay up to date!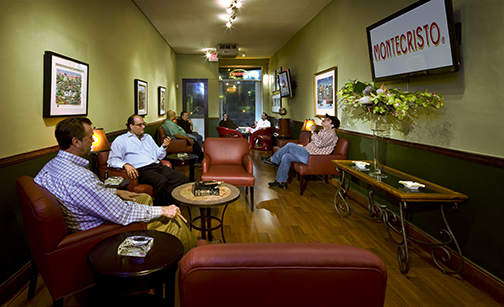 February News & Events: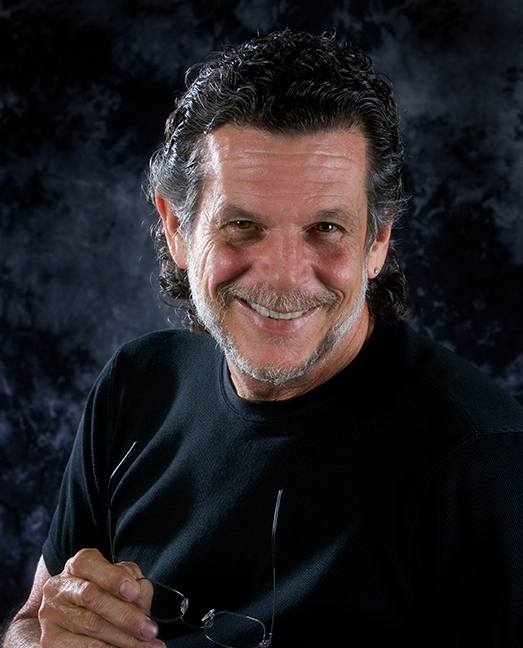 Presenting a one of kind event that you don't want miss: "Art and Cigars by John Gillan @ Montecristo Lounge in Hollywood, Florida".
This event will take place at our Montecristo Lounge at 7:30 P.M., Friday, February 18, 2011. Mr. John Gillan will be making the formal introduction of this faboulous exhibit. Keep visiting our web page for daily updates on this and other upcoming events.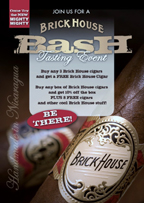 Following the first exhibit (The "Art and Cigars by John Gillan), event and as part of the ongoing month filled of events Cuenca Cigars is proud to bring you "Cuenca Cigars Brick Open House Bash" in Hollywood, Florida. Cuenca Cigars joins J.C Newman Cigar Company to present the "2010 Best Bargain Cigar" nominated by Cigar aficionado.
Check our Cuenca Cigars Café Facebook like page for more exciting updates.

"2010 Cuenca Cigars Best Cigars of the Year" Sweepstakes officially ended on December 31, 2010. Back in January, we announced the Top 10 Cigars based on our sweepstakes and your input. We have reached out to our distributors and they are pleased to sponsor our sweepstakes winners. So ladies and getlemen without further delay we have chosen the "Three Final Winners" and each will receive an amazing prize! Drum roll, please.... And the Winners are......
Business Sponsor Spotlight:

Daniel Martin and David Bennett from Connections for Business.
For more than three decades, Connections for Business has been dedicated in providing elegant yet affordable solutions to our clients business needs. We take care of the "technical stuff", so our clients can channel their time, energy and effort in prospering their own business. Combining Cloud Computing with complete Information Technology (IT) and software services, we are the IT company to go to in South Florida and abroad .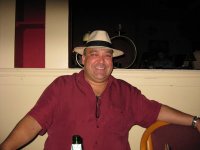 Jorge L. Rodriguez, MBA: Mr. Rodriguez is a qualified Allstate Personal Finance Specialist with over 20 years experience in the personal finance field. He designs individual solutions that address a broad spectrum of financial objectives from savings, banking, retirement, investment alternatives to a variety of specialized personal finance solutions.
February 25th, 2011 "Montecristo Lounge" Grand Opening. This will mark Cuenca Cigars friends and family 3rd Year Success.
"2010 Cuenca Cigars Best Cigars of the Year" Swepstakes Drum Roll... and the Final Winners are...!
Just Now: "Smoking with the Caballos" Mobile Cigars is getting lot of input from you and getting together with the new trend "Truck's Meet Up" happening in South Florida area.
Food Truck Invasion at Boomers in Dania is Tuesday
Weekly Specials
OUR CORPORATE SPONSORS
Timeless Destinations | Connections for Business| Allstate | Prolexic
John Gillan | Smoking with the Caballos | Montecristo Lounge
Newsletter Editor: Ivon de la Torres | Special Events: Ana Cuenca | Art & Cigars: Theresa Jae